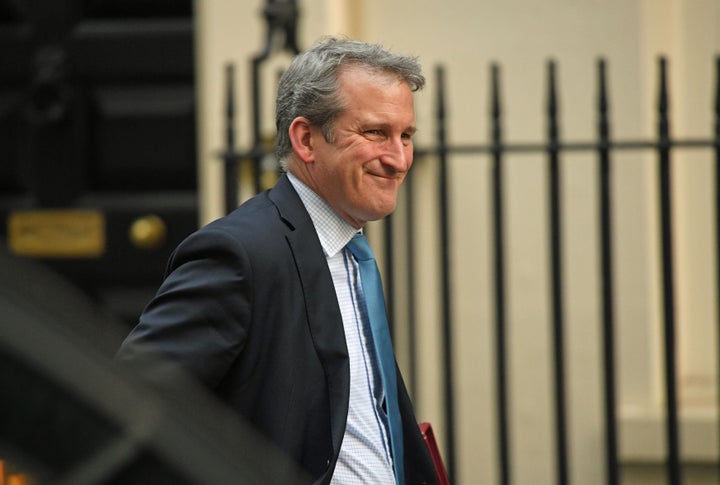 With the former education secretary Justine Greening now ousted and replaced by Damian Hinds, it seems that plans to create more religiously selective faith schools are back on the table.
The plan to remove the 50% cap on faith-based admissions was first floated in the 'Schools that work for everyone' Green Paper in 2016. But with Justine Greening personally opposed to lifting the cap, and a weight of evidence suggesting the contentious proposal was a bad idea, hopes were raised that the plan to scrap the cap had itself been scrapped.
But in Damian Hinds, Theresa May has found someone whose views are more in line with her own – or at least those of Nick Timothy, her former adviser who is thought to be the architect of the proposal. It's understood that Mr Hinds specifically asked for his first meeting as Secretary of State for Education to be on the subject of the Green Paper and its proposals – which also included the expansion of selective grammar schools.
And this week the DfE appeared to be laying the groundwork for an announcement when it said: "We want to go further to ensure all young people have access to a good school place and we are keen for faith groups to play a key role in this."
If the Government wants the Catholic Church to assist with creation of new school places in the state sector, there is no reason it should be wholly on the Church's terms. The Catholic Church has never even tried to make the cap work, stubbornly refusing to any schools unless they can religiously discriminate in 100% of their admissions, citing some dubious Canon Law as the reason. Given that Catholic schools operate in many countries without religious discrimination in admissions, the Government should refute this questionable justification. And religious 'laws' shouldn't be directing public policy anyway.
Of course we want all young people to have access to a good school place, but all the evidence suggests that a religious character is no magic formula when it comes to academic excellence. Faith schools' apparent academic success comes from their ability to select on the basis of faith, which also acts as a form of socio-economic selection. The Education Policy Institute tested the government's assertion that the majority of faith schools are high-performing, and found that pupils in faith schools do "little or no better than in non-faith schools" once attainment and progress figures are adjusted for disadvantage.
Ministers also like to claim that faith schools are popular with parents. There's no evidence for this. In 2013 YouGov asked more than 4,000 adults what factors would influence their school choice. "Academic standards" and "location of the school" (77% and 58%) came top. Meanwhile "grounding of pupils in a faith tradition" and "transmission of belief about God" (5% and 3%) came bottom. 60% of parents said they would be unlikely to send their child to a faith school, so let's not conflate support for a good new local school with support for a faith-based one. Yes parents want good local schools; they don't necesarily want faith schools.
The Catholic Education Service and the Board of Deputies of British Jews have responded positively to the prospect of more religious selective schools. This comes as no surprise, as these are the groups that the policy is intended to serve. But apart from religious hardliners, there is little support for more religious selection in schools. Discriminatory schools may work for some, but they certainly don't work for everyone.
If it relaxes admissions rules to satisfy the demands of faith-based education providers, the Government risks recklessly neglecting the civic purpose of state education, which should surely include preparing pupils for their role as equal citizens of a religiously diverse society. Damian Hinds is on record as being a supporter of religiously selective schools, but in considering whether to scrap the cap, he needs to consider the impact such a policy will have on all other faith schools, including minority faith schools.
The limitation on places allocated on the basis of faith sends out the important message that state-funded schools should be shared spaces, open and inclusive of children of all faith and belief backgrounds. The 50% rule is the only meaningful effort to promote diversity and address the problems caused by faith-based schooling.
It is fair to say the cap has had limited success in making Muslim, Jewish, Sikh and Hindu faith schools more diverse. The Casey Review found that "segregation appears to be at its most acute in minority ethnic and minority faith communities and schools". Shamefully, most minority faith schools are complete silos of religious and ethnic segregation. This is of course due to the inherent divisiveness of organising young people's education around religious identities. Faith schools are the problem. Lifting the cap will do nothing to address this – and will in fact only exacerbate it. If we don't want Britain to be religiously and ethnically segregated, our schools shouldn't be.
A proliferation of faith schools will impede the integration of religious minorities, damage social cohesion, increase levels of discrimination in state-funded schools, undermine children and young people's religious freedoms and further undermine the ability of many parents to find a suitable school for their children.
Schools are our golden opportunity to foster understanding and tolerance amongst tomorrow's generation. The Government must not squander this opportunity by needlessly dancing to the Catholic Church's tune. Religious discrimination and segregation is a deeply unattractive feature of our schools system. The new education secretary should be looking to end it, not extend it.