Between 2015 and 2016, £11m of fake erectile dysfunction drugs were seized in the UK - the highest ever recorded.
According to health experts, a large number of younger people are using the drug as they feel it "enhances and boosts them psychologically".
But, speaking to the BBC, one expert has discredited these claims, warning would-be consumers that buying fake versions of Viagra can cause the body immense harm.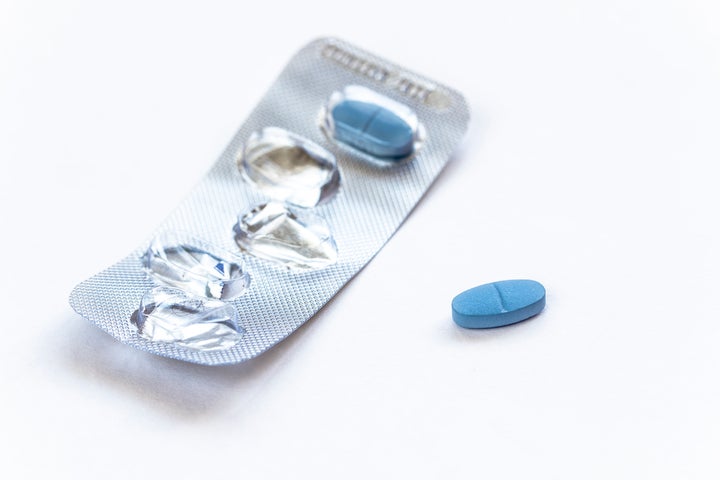 Talking about the dangerous health effects of fake Viagra, Dr Hamed Khan told the BBC that people have experienced severe side effects including visual problems, fainting, dangerous reductions in blood pressure and heart problems.
"Increasingly younger people seem to be trying to obtain Viagra because they see it as some sort of recreational drug and they feel it enhances and boosts them psychologically, which it absolutely doesn't," he said.
"That misperception is leading to younger people trying it even if they don't need it."
Dr Nitin Shori, medical director of the Pharmacy2U Online Doctor service, told The Huffington Post UK: "Viagra is a prescription medication and should only be taken with guidance from a medical professional.
"The rise in prevalence of fake versions of the drug is worrying. The internet is awash with adverts for sexual performance medication and it can be difficult for patients to distinguish which are genuine.
"Counterfeit pills won't have been through the stringent safety tests that licensed medication does, so it's important to be sure it's accessed from a reputable source."
Dr Shori added that fake Viagra can have "dangerous side effects" and a person will have no way of knowing what they are exposing their body to.
"Fakes could contain anything and cause serious and unexpected side effects," he explained.
Dr Helen Webberley, the dedicated GP for Oxford Online Pharmacy and an expert in sexual health, said: "We have heard cases of chalk, detergents and talcum powder being used to bulk up drugs and tablets.
"Additionally we don't know if the dose is correct. You may think you are taking 50mg, but is this the same 50mg as you would get with a properly regulated UK medicine? A sudden change in dose can be very dangerous."
"If you or a friend has taken counterfeit ED medication, then you should keep any that you have in case they are needed by a toxicology laboratory, and seek medical advice from your GP."
So how can you tell if it's a counterfeit product?
Last year, the Medicines and Healthcare Products Regulatory Agency (MHRA) introduced a mandatory logo, for display on every page of any website offering medicines for sale to the general public.
This, along with the presence of other logos such as that of the General Pharmaceutical Council (GPhC) on the website are intended to act as a 'seal of approval' for consumers.
"Never buy medication without a prescription from a proper doctor," said Dr Webberley. "If the website doesn't have these logos and a doctor, then it is selling fake medication and you should steer well clear.
"Even if the tablet 'looks real' don't trust it. It is the source that you should trust.
"Don't forget that many designer handbags can be copied really well and sold for a fraction of the price."