Fast & Furious stuntman Joe Watts has issued a statement thanking his supporters for their messages, after leaving intensive care.
Less than three weeks later, he has now left intensive care, although he has acknowledged there's still a "long road ahead" when it comes to his recovery.
In a joint statement between Joe, his partner Tilly Powell and their families, they said: "We would like to thank everyone for their kind wishes since Joe's accident whilst filming Fast & Furious 9.
"We have been overwhelmed by the incredible support from friends, family and the stunt community, as well as the Fast & Furious 9 cast, crew and Universal Pictures.
"While Joe remains in hospital and there is still a long road ahead, he has been moved out of the ICU and doctors are pleased with his progress."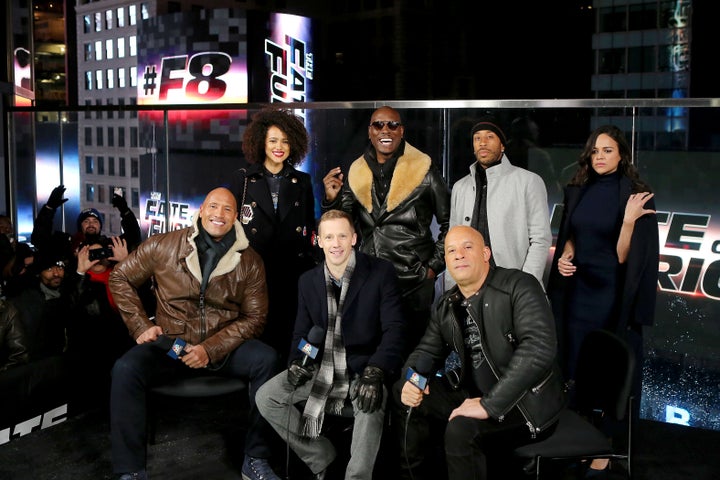 They continued: "We'd especially like to send an enormous thank you to the air ambulance crew, all the fantastic doctors, nurses and staff at the Royal London Hospital who have provided amazing care to Joe."
A Universal Pictures spokesman said: "Universal Pictures and the filmmakers, talent and crew of Fast & Furious 9 are heartened that Joe is on the road to recovery with the support of his loved ones.
"Joe is a professional in every sense of the word and his commitment to his craft is inspiring to all of us. We know he'll continue to inspire us throughout his recovery.
"Everyone in the Fast family sends our heartfelt wishes and we will continue to support Joe and his family however we can."
Producers halted work on the latest Fast & Furious film following the on-set incident, as police and paramedics were called to the scene.
The upcoming ninth film will star long-standing cast members Vin Diesel, Michelle Rodriguez and rapper Ludacris, while WWE wrestler John Cena is also joining the franchise in an undisclosed role.
Also appearing in the new film will be Peaky Blinders actor Finn Cole and New Zealand-born actor Vinnie Bennett, who previously appeared in Ghost in the Shell and The Shannara Chronicles.
A spin-off film Fast & Furious: Hobbs And Shaw is in cinemas now.