Fearne Cotton, Tom Fletcher and Greg James are urging young people to seek help if they notice small but strange changes to their breasts in a powerful new campaign.
The celebrities have joined forces for CoppaFeel's new campaign #GetItOffYourChest, which encourages young men and women to be mindful of unexpected signs of breast cancer such as the development of dimples, ridges and crusty nipples.
It urges those who do discover worrying changes to 'get it off their chest' by talking to someone - preferably a parent or GP - before it's too late.
The charity hopes to encourage healthy relationships between young people, their bodies and their GPs in the hope that it might just save lives.
Although breast cancer is less common in younger women, it still remains the most common cancer for females in the UK and kills around 11,400 people each year in the UK alone.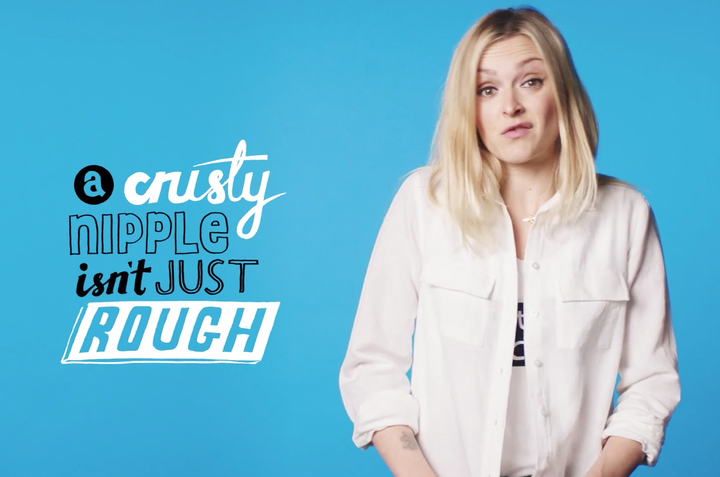 The campaign officially launches on Friday 16 September with a short 60-second film, aired across cinemas in the UK.
It includes appearances from Fearne Cotton, Greg James and, Tom and Giovanna Fletcher, who recite a poem highlighting the (often unexpected) symptoms of breast cancer.
CoppaFeel! said it is reaching out to young people aged between 18-24, who have been found to be least concerned about breast cancer and less likely to check themselves for any changes.
The idea is that the earlier that young people are educated on breast cancer, the earlier they can develop healthy habits that they will take with them through life, arming them with the facts so they are able to spot when something isn't right and act upon it.
Young people still associate a lump or thickening in the breast as the most common symptom of breast cancer, according to the charity.
More than half (54%) of young people do not know that a nipple rash is a sign.
According to Macmillan, some of the signs and symptoms of breast cancer include:

a lump in the breast
a change in the size or shape of the breast
dimpling of the skin or thickening in the breast tissue
a nipple that's turned in (inverted)
a rash (like eczema) on the nipple
discharge from the nipple
swelling or a lump in the armpit
Dr Penny Ward, GP and member of the CoppaFeel! Medical Advisory Group, said: "Breast cancer is much more than the lumps and bumps people commonly associate with it.
The majority of patients I see worried about breast cancer are those who have found a lump. Most of these come to the GP within a week.
Patients with nipple discharge and skin changes wait months before coming, they think it will 'go away on its own'.
"This campaign shares a message I fully endorse - any breast changes need to be seen as soon as possible."
CoppaFeel!'s founder Kris Hallenga was diagnosed with breast cancer at 23. She said: "For me, the diagnosis came too late and the cancer had already spread to my spine.
"I didn't realise the many different signs and symptoms of breast cancer when I was in my late teens and early twenties, but perhaps if I had I may have acted sooner.
"This is why we are reaching out to as many young people as possible. If something feels wrong, get it off your chest."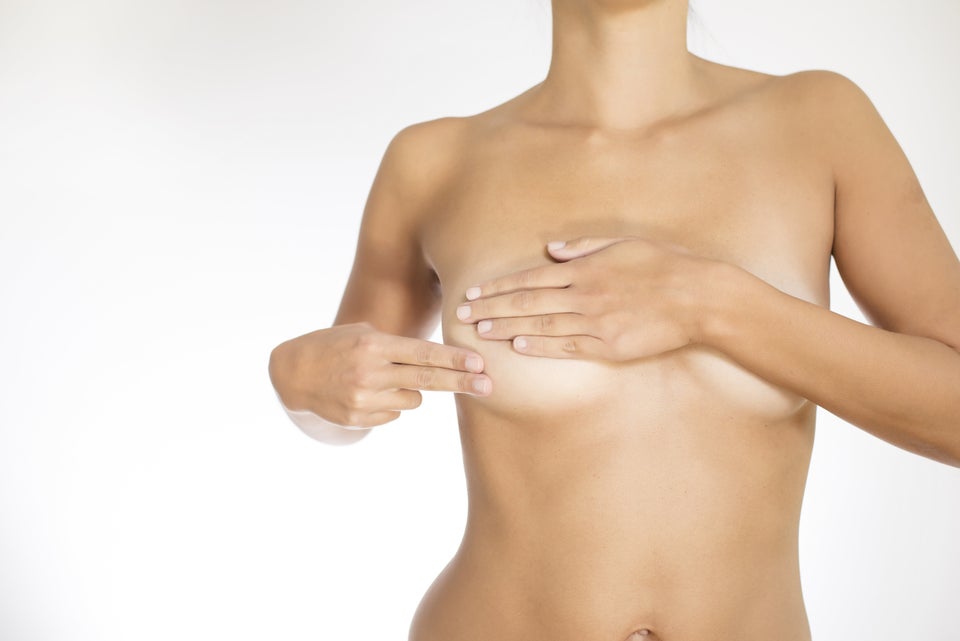 Breast Cancer Signs And Treatment