Huda Kattan is one of the world's most influential beauty bloggers, but her latest post is raising a few eyebrows.
In a YouTube video titled 'Why Shaving Your Face is Awesome', Kattan explains why she shaves her face and recommends other women do too.
"I read years ago about so many beauty icons who did, so I thought I would try it, and I loved it," she says
"I have lasered areas that have slightly thicker hair, and def recommend that for areas around the mouth and chin, and side burns, but if you have areas where the hair is super thin and more like peach fuzz, you may find this is your best bet."
She explains how she now shaves clients faces before doing their makeup as she finds the makeup looks "so much better" thanks to the exfoliation.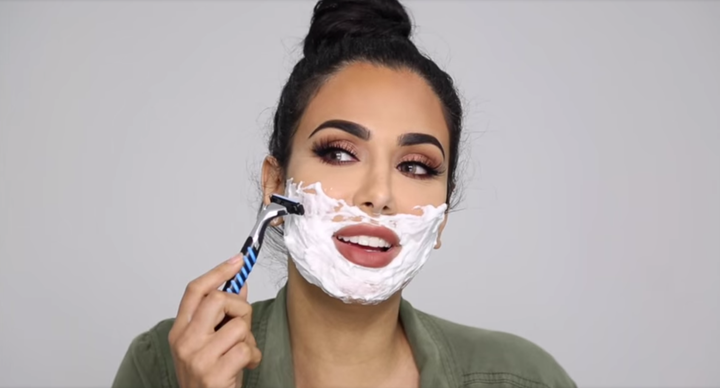 Kattan recommends shaving dry clean skin with short gentle movements.
"I find when its on dry skin, it doesn't grow back thicker and really works best," she says.
She also uses a special brand of South Korean razor that she buys from Amazon.
Popular in the Community