A female passenger has been jailed for indecently touching a male taxi driver who refused to have sex with her in exchange for a free journey.
Gemma Pinkerton told the shocked driver she was a prostitute before repeatedly groping him over his clothing.
When he rejected her offer for sex instead of paying for the trip, she then tried to blackmail him and claimed she would report him for sexual assault.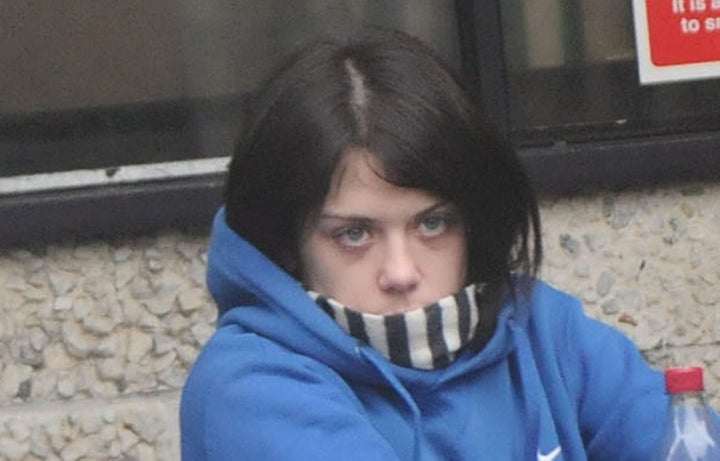 The 25-year-old was on a cocktail of drink and drugs when she assaulted him and damaged his car before he threw her from the vehicle.

Jailing her for a total of 30 months, Judge Ian Lawrie said she had blackmailed the driver for the sake of just £26.50.

He added: "You persisted by one means or another to try and get a free lift home. You kissed him and offered him sex and went to the extraordinary lengths of groping him.

"There comes a time when enough is enough and you need to be punished."

Pinkerton pleaded guilty to sexual assault, common assault, causing criminal damage and making off without payment on July 29 last year.

The court heard she already has 36 convictions for 64 offences.

Prosecuting, Mike Brown said that Pinkerton dialed her taxi from a flat in Plymouth to Derriford Hospital and told the driver she was a prostitute during the journey.

Mr Brown said that the man asked for a £10 fare but agreed to wait when she said she would only be a few minutes.

He added that she returned 25 minutes later.

The court heard that Pinkerton sat in the front passenger seat and kissed him on the cheek, offering him sexual services for £40 or £50.

When the man refused she began touching him indecently, with him telling her to stop and batting her hand away as he drove.

Pinkerton refused to pay the fare at the end of the journey.

Mr Brown said she slapped him across the face and damaged a console in the car.

He added she threatened to report the driver for sexually assaulting her and then said she would "get the boys around" if he called the police.

Mr Brown said the driver eventually pushed her from the vehicle and drove away with the door still open.

He read a statement from the man, which said he had been left "stressed" and "shocked" by the incident.

Nicholas Bradley, for Pinkerton, said she could not recall everything that happened because she was under the influence of drugs and alcohol.

He added she had shown remorse and felt she was at a "pivot point" where she could start to tackle her offending.

Pinkerton previously hit the headlines after being caught having sex with a man in Devonport Park last year.

Shocked onlookers including a six-year-old child saw the couple having sexual intercourse.

Pinkerton was handed a suspended prison sentence in September for outraging public decency.