A feminist pornographer says she feels "vindicated" after winning an appeal against an order that forced her to take down her sadomasochism fetish website
Pandora Blake's website, dreamsofspanking.com, was taken offline after a 2014 law brought pornography made in the UK in line with rules binding DVDs sold in sex shops.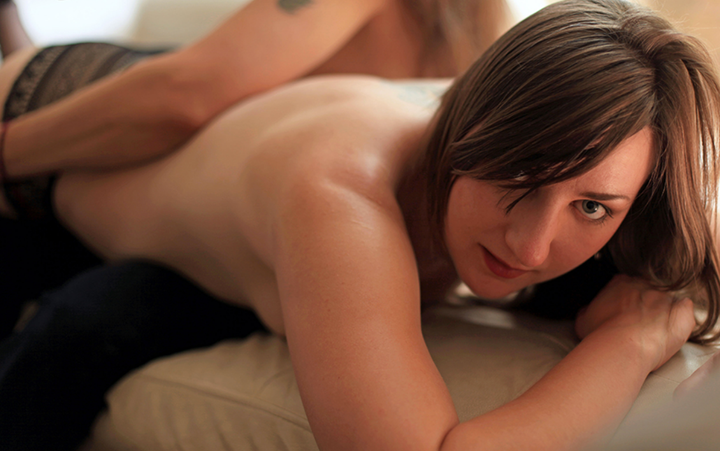 Blake believes she was "targeted" by the Authority for Television on Demand (Atvod) watchdog because she spoke out publicly against rules on porn deemed "harmful to minors", including taking part in a "facesitting protest" outside Westminster. She also spoke on Newsnight and Women's Hour against the law change.
Blake was forced to censor her website which Atvod ruled had breached rules in three areas: a failure to pay regulatory fees, a lack of effective age controls to restrict access to over-18s, and the broadcast of harmful material.
Following an appeal launched in August 2015, Ofcom on Monday ruled that the Londoner's website was not a video-on-demand service and therefore was not subject to the regulation.
Writing on her blog, Blake said the regulations had "effectively criminalised my sexuality" and that Atvod had "tried to shut me up, but they failed".
"Now I've won my appeal I feel vindicated. It proves that it's worth standing up to bullies. The war against intrusive and oppressive state censorship isn't over, but this decision is a landmark victory for feminist porn, diversity and freedom of expression."
Her website homepage makes mention of the decision and announces a "grand re-opening" will take place imminently.
Blake added to The Independent that she took a "huge risk" in challenging the decision.
"A year ago, knowing that I would likely lose my site, I felt powerless. Now, I feel hopeful, and inspired to keep on challenging bad laws and fighting for our civil liberties and sexual freedoms."
Atvod was stripped of its powers earlier this year after it had been heavily criticised for acting against sites outside its remit. It had also been accused of disproportionately acting against websites run by women.
Blake told the Guardian that Atvod's investigation of her had been traumatic because making pornography was part of an "act of self acceptance for me, to say I'm not ashamed and to reach out to other people who share the same sort of fantasies".