A not-for-profit fertility clinic is set to launch in England, in a bid to address the inequalities in access to IVF caused by the NHS postcode lottery.
The British Pregnancy Advisory Service (BPAS) will launch the clinic in London in autumn 2021, primarily for those who've struggled to access NHS treatment.
The clinic will "only charge what it costs to provide a safe, high-quality and accessible service", BPAS says.
One cycle of private IVF in the UK can cost up to £5,000 and HuffPost UK has previously interviewed couples who've got into debt trying to meet the costs, plus those who've had to give up on their dream of having a child.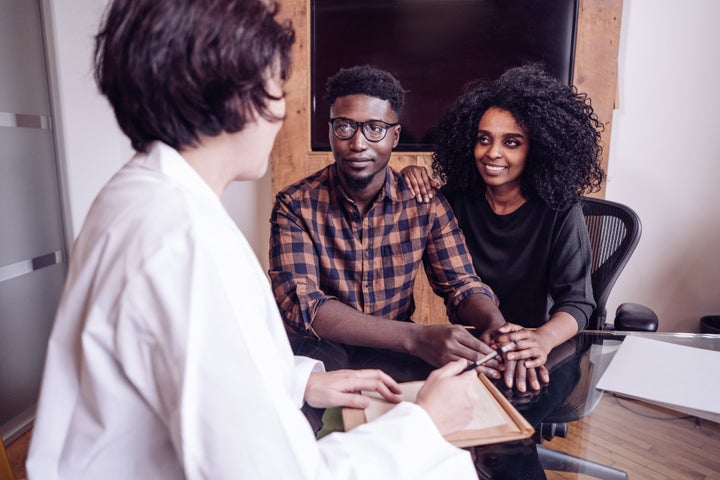 Just 15.2% of clinical commissioning groups – the local bodies that delegate IVF funding – were following guidelines set out by the National Institute for Health and Care Excellence (NICE) when we conducted the research in February.
NICE guidance states that women under 40 should be offered three cycles of IVF on the NHS, while women over 40 should receive one. But the guidance is just that, and has no legal weight.
The pandemic has further impacted IVF services, with women experiencing delays in treatment, particularly during the first national lockdown in spring.
BPAS is known for providing abortion services and its CEO Ann Furedi compared the lack of IVF provision in 2020 to limited abortion services in the 1970s.
"If you are seeking IVF in the UK, you face a landscape of provision that mirrors that faced by women seeking abortion in the 1970s. Then abortion was legal, available and free on the NHS in theory, but only a few were able to access NHS hospitals able and willing to provide it, while the rest paid for private care," she said.
"Some of the private care was excellent and reasonably priced; some was high-cost, low quality and exploited women's desperation."
BPAS's core value is to give women choice about "when and with whom to have a child", she added.
"Biology plays a cruel game with us – we are at our most fertile when we are least inclined to start a family and our fertility drops when we are still more than able to raise children," she said. "We have helped women to exercise that choice to end pregnancy, now we will help women to achieve pregnancy."
Those interested in accessing the clinic in 2021 are encouraged to join BPAS's mailing list for further updates.