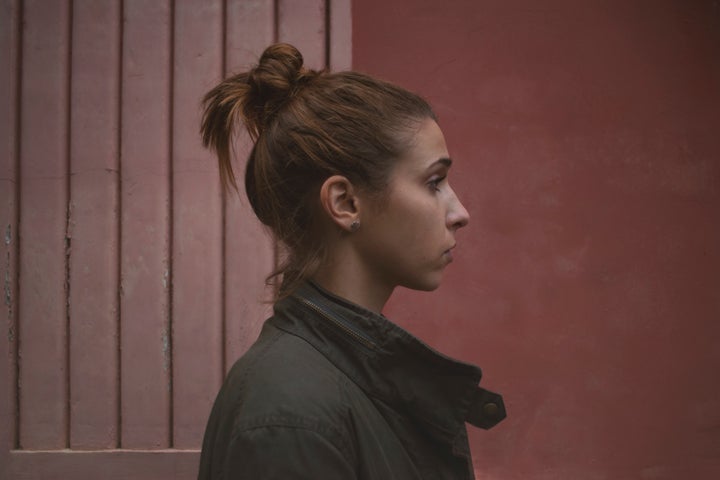 Rebecca* was due to undergo embryo transfer this week – a process that would hopefully be the final stage of a long and painful IVF journey.
But two days before her scheduled treatment, the 34-year-old, based in London, received a call from her NHS fertility clinic to say they were suspending all treatments until further notice amid the coronavirus outbreak.
The person on the phone told her that given the lack of long-term evidence available around coronavirus and pregnancy, clinicians had decided it was "irresponsible to knowingly make someone with-child at this point".
"It was a really difficult conversation to have," she tells HuffPost UK. "I get it. My rational head understands the logic and knows it's the right thing to do. But my very hormonal, irrational heart just thinks it's really unfair."
The clinic told Rebecca its decision was based on the latest recommendations published by The European Society for Human Reproduction and Embryology (ESHRE). The society noted that although there is "no strong evidence of any negative effects of Covid-19 infection on pregnancies", at this time there are only small numbers to report on, so all findings should be "interpreted with caution".
As a "precautionary measure", ESHRE has advised all women considering or undergoing fertility treatment to "avoid becoming pregnant at this time".
The UK's regulatory body for fertility treatment, the Human Fertilisation and Embryology Authority (HFEA) is yet to formally cancel fertility treatment, but has said it is monitoring the situation closely. In the meantime, it said "patients should discuss their individual circumstances with their clinic before considering starting treatment".
Some UK clinics, however, appear to be making the call to cancel treatments themselves. HuffPost UK contacted the Department of Health and Social Care for clarification on any nationwide policies, who told us it is a decision for local Clinical Commissioning Groups (CCGs).
The inconsistencies between clinics has caused distress. In an open letter on behalf of the IVF community to Boris Johnson, Kirsty Duncan and Sophie Martin wrote: "Today we write this with tears catching in our throats. We represent a community of thousands. A community that today, is mourning the loss of their choice to conceive a child."
The letter continued: "Not once has the Health Minister or Government suggested that couples should refrain from trying to conceive at this time. Yet the Government guidance has left a trail of devastation within our community. We feel dehumanised, victimised and robbed of our choices and human rights.
"We are looking for acknowledgement that this delay to treatment will have a negative impact on our already impaired fertility, as well as our emotional and mental health. We understand the impact of this viral outbreak on our health service is unknown, but the disparity of action between clinics is not only unfair, but unkind."
This is something Rebecca can relate to. She says it's been hard to see fellow NHS patients discussing cancelled treatments on the IVF Instagram community, while many of those paying privately have their treatments still going ahead.
"Across the NHS it feels like the right thing to do under the circumstances and we understand why it's being done, but when people are still going ahead at private clinics, it does seem unfair and doesn't make sense," she says.
"Everyone keeps joking that there's going to be a baby boom in nine months [from couples self-isolating together] – is there going to be a public health announcement to stop fertile couples from sleeping together?"
"When people are still going ahead with treatment at private clinics, it does seem unfair and doesn't make sense."
Annabelle was also due to start her next IVF cycle this week, but has had her course of treatment cancelled, without knowing when it'll be able to go ahead. Uncertainty around the length of the delay has left her wondering if she'll ever have treatment at all.
"I am blessed with an IVF miracle but desperately want to give him a sibling," she explains. "I'm now 41 so realistically, if the Imperial College report is true, the world won't be normal again for 18 months, so my time is really running out.
"I think maybe it's time to face the fact that we will have one truly amazing child, whom we are supremely lucky to have."
Emma*, who's 33 and based in Germany, was due to start her first cycle of IVF this week but has decided to cancel following discussions with her doctor.
"I find some comfort in taking the option to reduce the risk of adding any further burden to our health services at this time, or those who are currently mid-treatment at our fertility clinic," she says. "However, it feels horrible to have taken a step back."
It's taken Emma and her partner three years to get to this point. "We've had no answers as to a cause of our infertility," she says, "and it's been stressful trying to balance this alongside two busy careers and several international moves."
The coronavirus outbreak is also impacting women undergoing egg freezing, which requires many of the same medically invasive stages as IVF, including hormone injections and egg retrieval.
Ondine Cowley, 35, from London, booked treatment through a private clinic and was due to start injecting this weekend. But she's made the decision to postpone due to the uncertainty.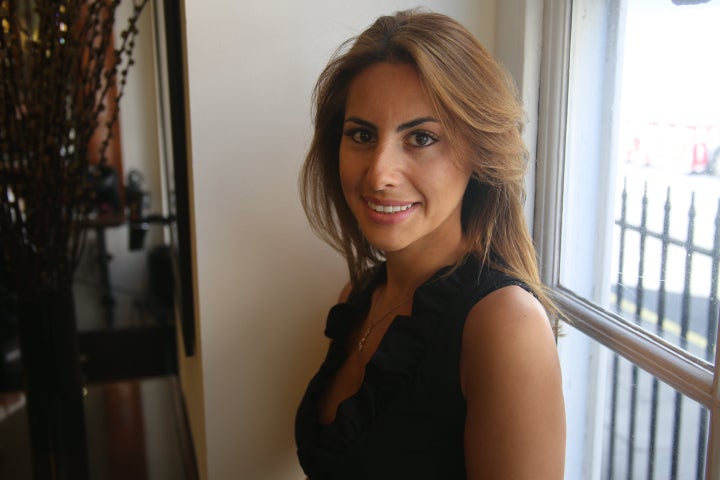 "My immune system is quite weak so I didn't want to do it with the virus going around," says Cowley. "Plus what if I was self-injecting and then suddenly they had to close the clinic down? Or I became really ill? I felt it was a stupid idea to continue, but it's obviously a real shame."
Tracey Bambrough, co-founder of the magazine IVF Babble, says the team has heard from "thousands of women from all over the world who are trying to conceive and are expressing their concerns" during this unprecedented period. "For people who may already be experiencing a rollercoaster of emotions, the coronavirus has created an additional level of anxiety," she says.
Many of the women HuffPost UK spoke to expressed concern about publicly voicing anxieties about their fertility treatment. "There's always the feelings of guilt for caring about something that seems less important compared to what's happening now," says Emma.
Still, while we can all acknowledge there are people in difficult situations all over the world right now, it doesn't make it easier for those who've had their pregnancy dreams put on hold.
"No one wants to be in this position, you don't have IVF because you want to, you have it because you have to," says Rebecca. "It's disappointing, but this is absolutely unprecedented and no one knows what's going to happen."
*Some names have been changed to provide anonymity.