MP Igor Lebedev criticised French police and said he saw "nothing wrong" with the behaviour that led to UEFA opening disciplinary proceedings against the Russian Football Union for alleged crowd disturbances, racist behaviour and the setting off of fireworks by its fans during the match. UEFA on Sunday warned that both Russia and England could be expelled from the tournament if the confrontations, which have already lasted three days, continue.
Sanctions against Russia are to be decided at A UEFA disciplinary meeting on Tuesday.
Lebedev wrote on Twitter: "I see nothing wrong with football fans fighting. On the contrary, well done to our boys! Keep up the good work!
"What happened in Marseille and other French cities is not the fans' fault. It is down to the police's inability to organise and hold such events," he wrote in a separate tweet the same day.
Lebedev said fans needed to be "protected", adding: "We'll deal with them when they get home".
Meanwhile, England fans Alexander Booth and Ian Hepworth have been jailed for two months and three months respectively and banned from France for two years each after appearing in court in Marseille charged in connection with violence at the weekend.
England fans were seen fleeing the stands shortly after the final whistle was blown as balaclava-clad thugs punched through a line of stewards before attacking bystanders.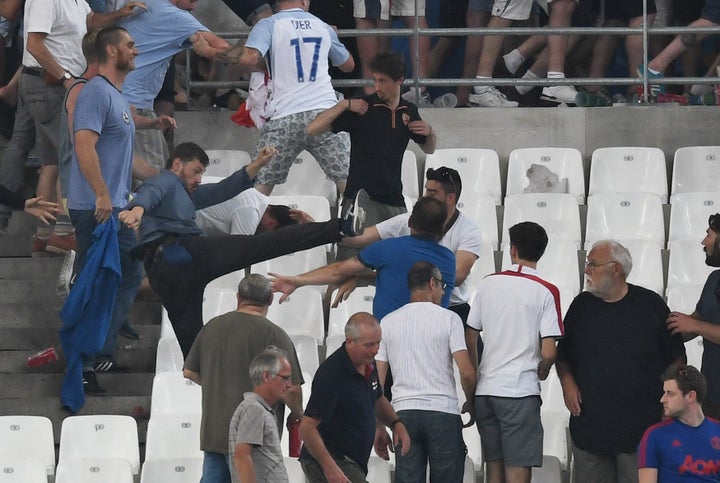 The incident raised serious questions about French security at a time when the country is on high alert after November's terrorist attacks on Paris.
The scenes from Marseille were described by the Football Association as "terrible" as it called on the local authorities to deal with the perpetrators swiftly.
Russia's next match against Slovakia will take place in Lille on Wednesday - the day before England's match against Wales, just 24 miles away in Lens.
According to Marseille prosecutor Brice Robin, 20 people have been arrested and 10 people, including six Britons, face an immediate trial, the BBC reported. A 16-year-old Briton is said to be among those arrested and charged with throwing bottles.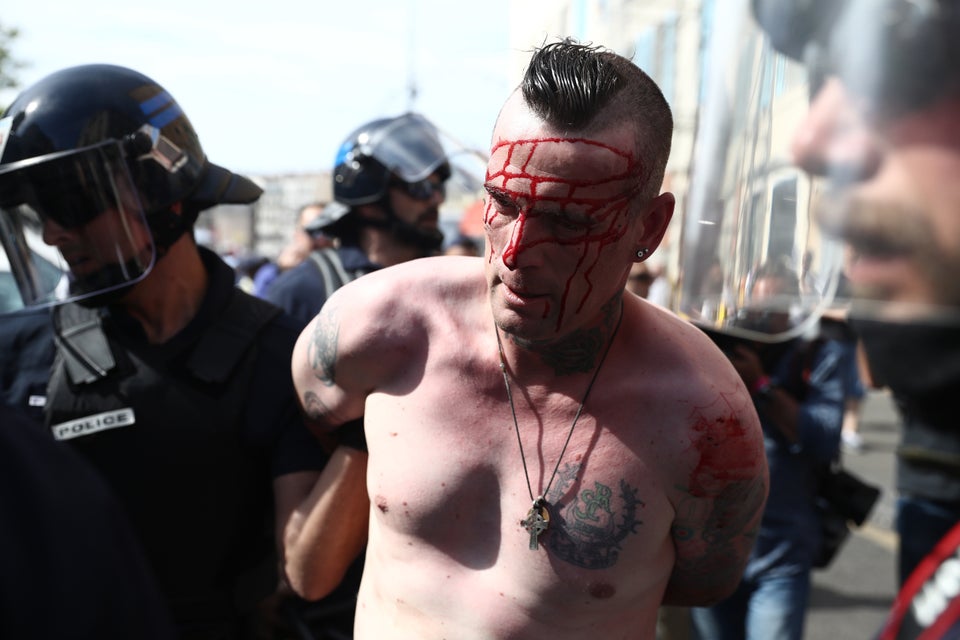 England fans clash with police ahead of match with Russia
Robin said only two Russians had been arrested. He added that they were "well trained" and "well prepared".
Robin told a news conference: "These people [the Russians] were well prepared for ultra-rapid, ultra-violent action."
This was what made it difficult to arrest them, the prosecutor said.
Robin said the Russian hooligans were not thought to be "professional" but he said they were "extreme".
About 35 people have reportedly been injured in clashes between fans, including four whose conditions were said to be serious.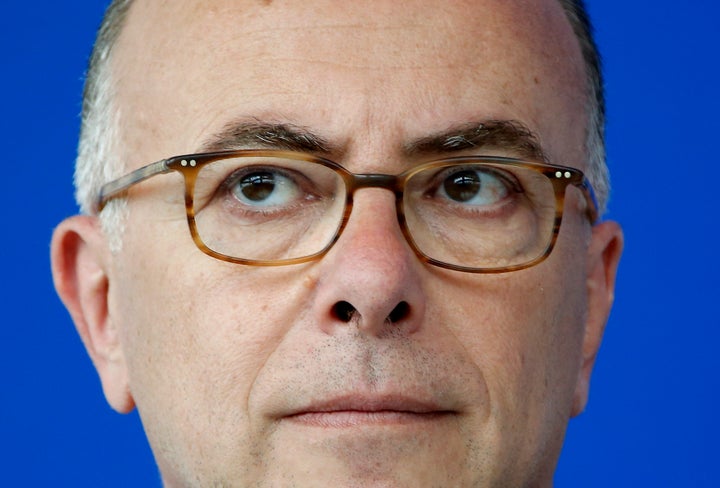 News of the arrests comes as the French government urged cities hosting Euro 2016 matches to ban alcohol near venues and fan zones. The ban was to include public areas, as well as shops and off-licences.
French Interior Minister Bernard Cazeneuve is quoted by the BBC as saying: "I have asked for all necessary measures to be taken to prohibit the sale, consumption and transport of alcoholic drinks in sensitive areas on match days and the day before, and on days when fan zones are open."
Senior local officials can also ban bars and cafes from serving drinks on their terraces in containers that can be used as missiles.
Cazeneuve added: "The events which took place in Marseille... are unacceptable. Unacceptable for the authorities, unacceptable for society, unacceptable for football lovers."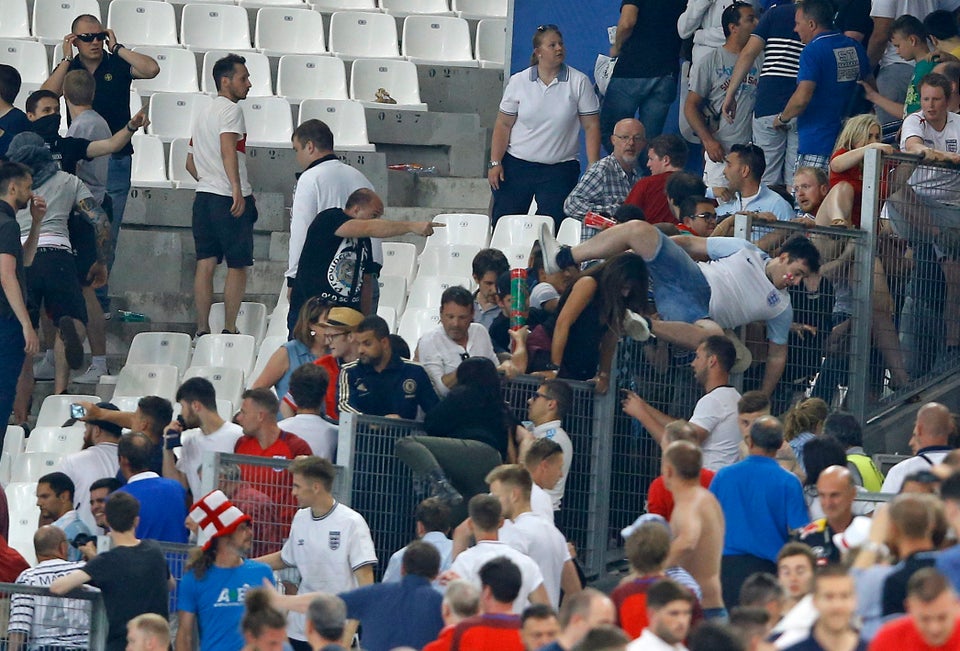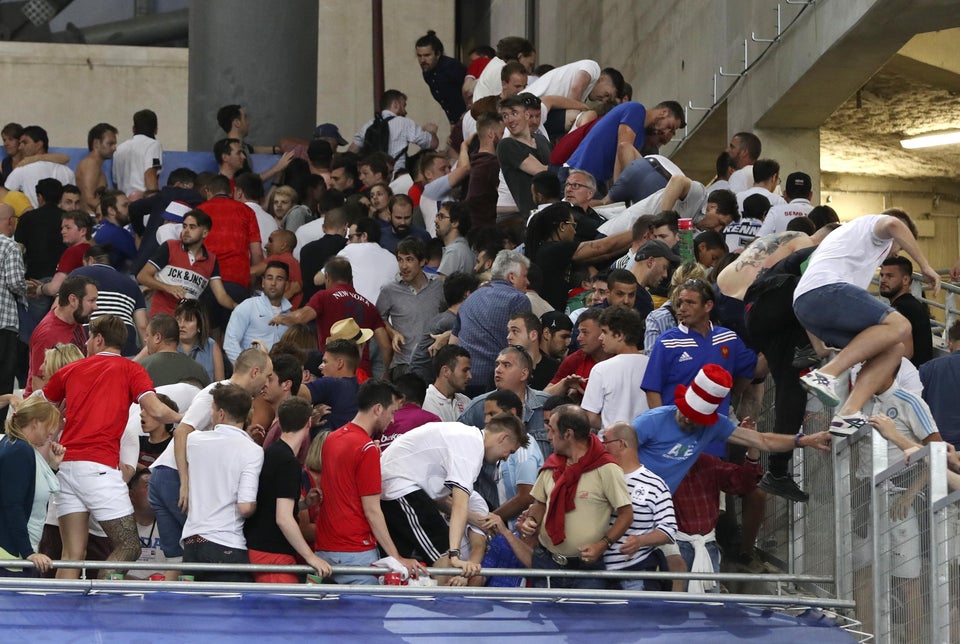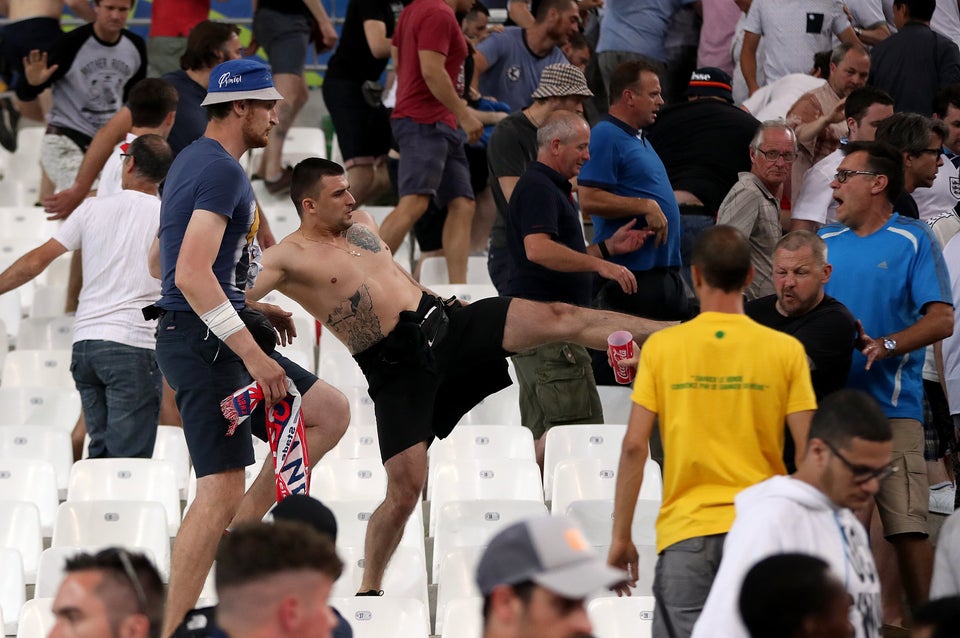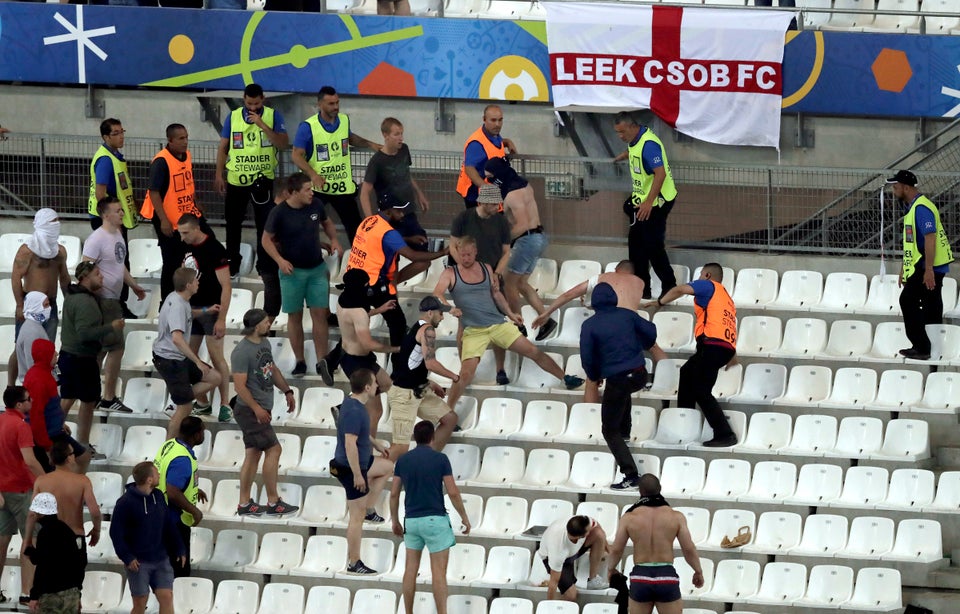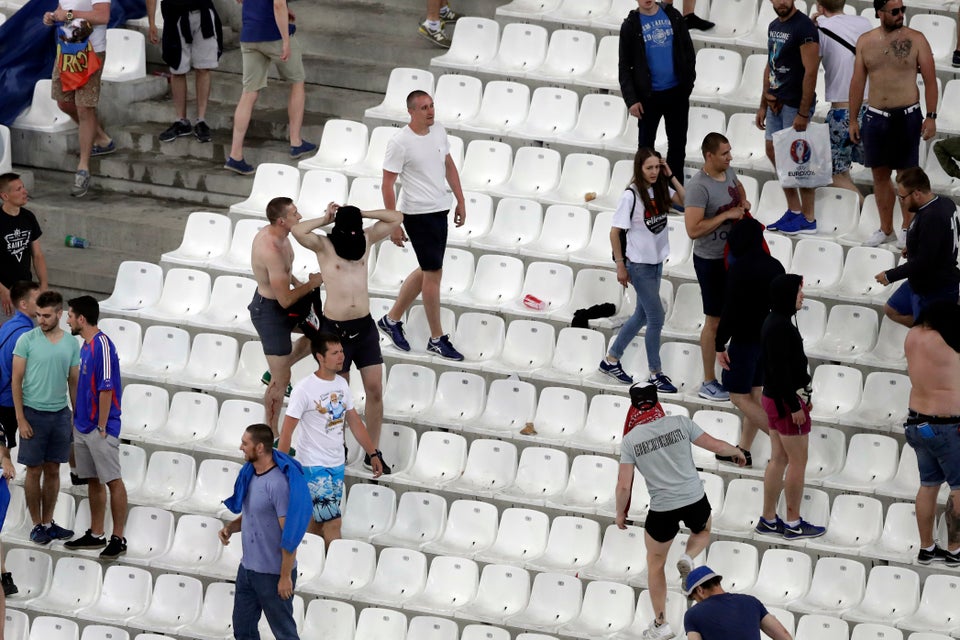 Popular in the Community