It just wouldn't be February without a deluge of scathing reviews aimed at the 'Fifty Shades' franchise, would it?
Over the weekend, 'Fifty Shades Freed' debuted in cinemas, and true to form, the critics were not exactly full of praise as the BDSM-themed romance trilogy (which, this time around, boasted a wedding, a kidnapping, a controversial pregnancy and a completely unnecessary haircut scene) reached its *ahem* climax.
Perhaps tellingly, UK journalists weren't actually invited to see any previews of the film, meaning reviews didn't come out until after the film's release, and they were so brutal we imagine Christian and Anastasia would be in need of their safeword before they were finished reading them.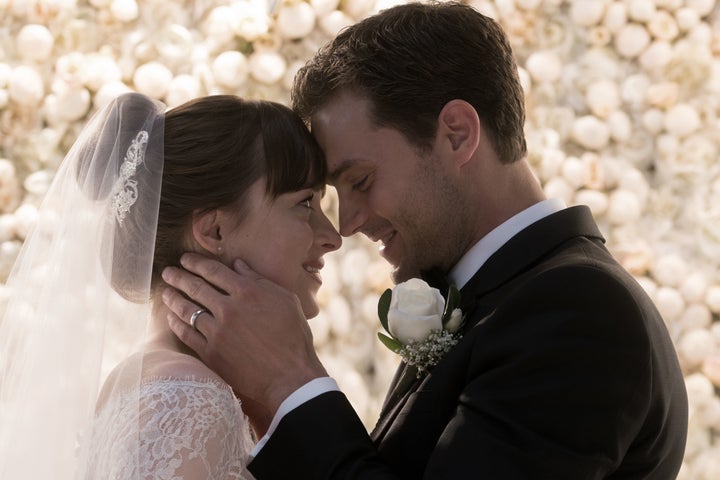 Here are 10 of the most brutal takes on the film...
"It's all so comfortable and well-lit, as though it's directed by someone who's never actually had sex."
"Fifty Shades Freed is so unarousing that it could be used as therapy in a sex addiction clinic."
"Take out the BDSM, and 'Fifty Shades Freed' would play perfectly as afternoon thriller on Channel 5."
"I feel confident that the universe of people who would like to laugh at this film is considerably larger than the universe of those who are actually willing to sit through it."
"The sex scenes in 'Fifty Shades Freed' are placeholders… but, then, the entire movie, in a time with little cinematic romance, is a placeholder."
"While 'Fifty Shades Freed' starts off with a bang – well, six to be exact – it goes out with a whimper."
"This is a film in which one of the more emotionally detailed performances is given by a product-placement Audi."
"By round three, there's nothing left to discover in Anastasia and Christian — characters who, even at their most engaging, weren't exactly Chekhovian to begin with."
"Seriously, is this the best we can offer adults who don't want to watch Marvel movies?"
"As the trilogy goes out, more desperate than ever to convince us it was in on the joke all along, it's hard to say exactly what the joke was."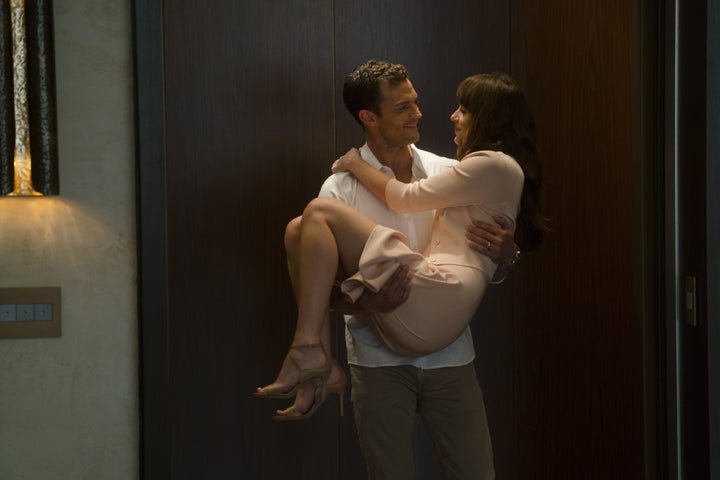 Despite getting a mauling from critics (us included, by the way - after watching it this weekend, even those showing up just to have a giggle will leave disappointed), 'Fifty Shades Freed' has already had a huge opening weekend at the box office.
On the same opening weekend as 'Peter Rabbit' and Clint Eastwood's 'The 15:17 To Paris' (two films we imagine have rather different target audiences to 'Fifty Shades'), the film proved to be the most popular among cinema-goers, bringing in $38.8 million (around £28 million) in just a matter of days.
Watch the film's trailer below...