Just one person in the UK has been fined for smoking in a car with a child, since it was made illegal a year ago, according to an investigation by the Press Association.
According to Deborah Arnott, chief executive of (ASH), 87% of adults support the ban on smoking in cars with children "so we would expect a high level of compliance, even without a large enforcement effort".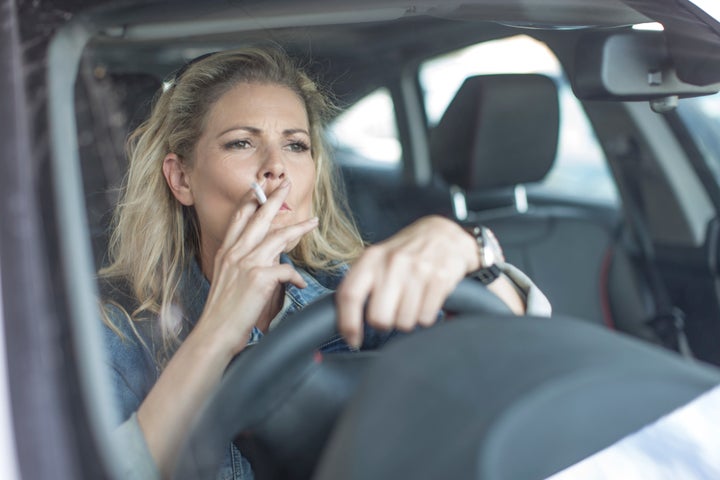 The legislation, introduced in October 2015, states that any driver or passenger who smokes in a car with a child aged under eighteen, is liable to be hit with an on-the-spot £50 fine.
But according to Arnott it is a "social law" and the penalty was only intended to be used as a "last resort".
"But by having the legislation and penalties, we send a strong message to people that smoking in cars is no longer acceptable," she added.
The Department of Health has dismissed claims that these new statistics show the law is ineffective and police are unable to enforce it. Instead they believe the report shows parents are abiding by the law.
"It is encouraging to see that recent reports show compliance is high and the new law is popular," the spokesperson told The Huffington Post UK.
"We have always been clear that the measure of success for this legislation will be in changes in attitude and behaviour, not the number of enforcement actions."
The spokesperson also stated that police have systems in place to tackle offenders.
"The police can use the traffic offender report to pass information to local authorities who can issue the fixed penalty notice and collect the fines," they said.
"Information on this process has been sent to police forces who already use these for a variety of traffic related offences."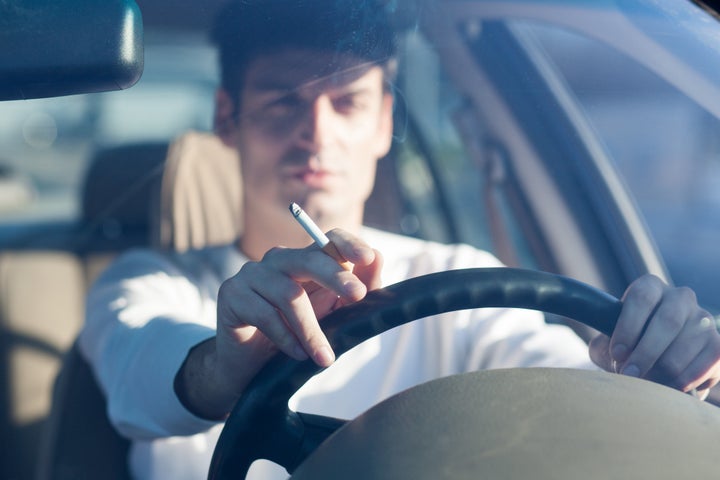 The law was introduced in a bid to reduce the effects of passive smoking on children.
Earlier this year Dr. Helen Webberley, GP for Oxford Online Pharmacy, explained the impact smoking in cars can have on children's health.
"Smoking in a confined space such as a car, even with the window open, exposes the other people in the car to smoke and all the negatives associated with it," she said.
"We know that children from smoking families are more likely to suffer from lung infections, ear infections, slow growth and have a higher incidence of hospital admissions."