A van has burst into flames on a major road in central London after its petrol tank reportedly "exploded".
The vehicle was destroyed having just exited an underpass on Euston Road in the capital city's centre.
There were no reports of any injuries.
One by-stander posted on social media that the fire was cause by the petrol tank of the white van exploding.
Fire services confirmed they were called to the fire at 12:38 and that officers were still at the scene.
London Fire Brigade confirmed on Twitter that the fire was put out within an hour but said there were still complaints of heavy traffic backed up along the main road.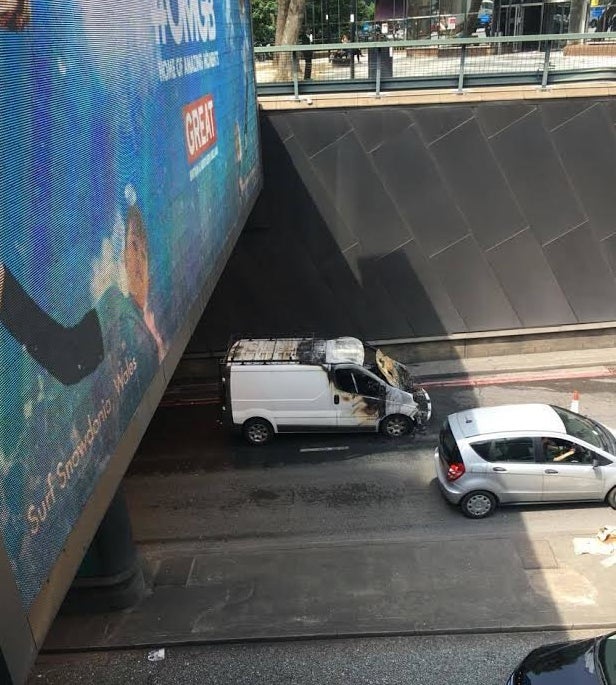 "Van fire on Euston Road is out but there's still heavy traffic," they said.
"Please avoid the area if possible."
No injuries have yet been reported.
Related