When it comes to coronavirus, some of the advice has been clear from the outset – wash your hands regularly, self–isolate if you have symptoms, and avoid unnecessary human contact.
But as the outbreak has worsened in the UK, and abroad, the guidelines have changed and in some cases become more complex.
On Friday, Boris Johnson announced the closure of all pubs, restaurants, theatres, cafés, and gyms, after it became clear that some members of society weren't paying much attention to requests to avoid large social gatherings or crowded public places.
Faced with a huge overhaul to the way we go about our daily lives, it's no surprise that many of us are confused about exactly what we are supposed to do.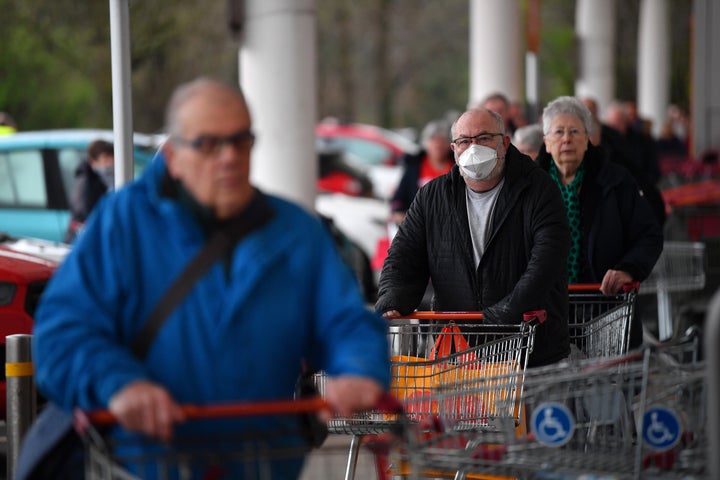 From trips to the supermarket to getting intimate with your partner, here are the answers to five questions from our readers:
Can I still go for a walk in the park with a friend?
Unless you're self-isolating because you, or a member of your household has symptoms of the virus (a fever and/or a new, persistent cough), then you don't have to stay inside.
For many people, a morning walk around the block or a bike ride have become vital outlets after days spent largely within four walls.
Compared to a potentially claustrophobic home situation, and in lieu of a normal meet up at a restaurant or pub, it could feel like a convenient solution to meet up with a friend outside in an opens space such as a park.
But, as the government works to combat the outbreak, it might not be such a good idea.
Dr Jenna Macciochi, an immunologist at the University of Sussex, said: "Unless people have symptoms, the advice is that you can still go out for walks and get fresh air.
"If you're meeting with a friend however it becomes problematic in terms of how close you can really get, because we're still learning about the transmission of this virus.
"There have been a lot of studies saying 'you can stand within so many feet of someone' etcetera, but we don't know if it depends even on which way the wind blows. Although most people want to meet up with their friends, we should really be removing any unnecessary trips."
When it comes to taking children to the park to blow of some steam, the advice is similar – avoid if possible.
Macciochi said: "I'm a mother myself and I'm reluctant to go to the park because if we bump into other kids then they tend to be all over each other.
"You can't really properly explain something like coronavirus to toddlers and very young children, and although it seems that the majority of kids don't get symptoms, they certainly could still be carriers.
"It can be difficult, but I think we have to remember that we all have to play a role in reducing the transmission."
How can I safely receive deliveries and post?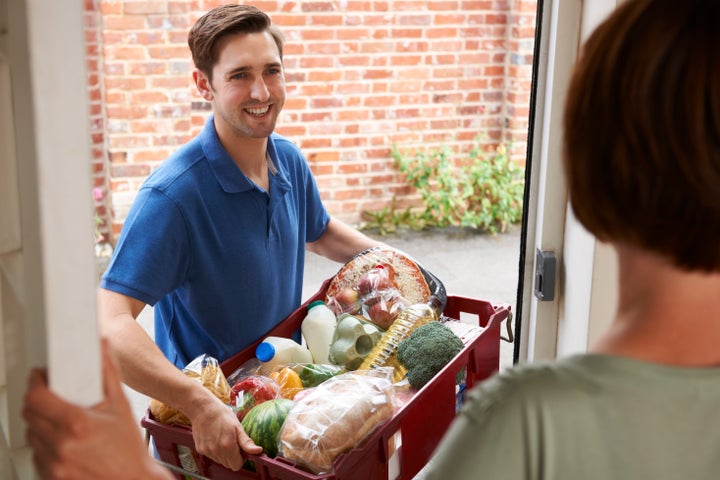 Although there's still relatively little known about Covid-19, it is thought that humans can contract it after touching contaminated surfaces.
Some studies on other coronaviruses such Sars and Mers have established that similar viruses can survive on surfaces such as metal, glass, and plastic for up to nine days, the BBC reports.
A study completed by the US National Institutes of Health (NIH) found that SARS-CoV-2 – the virus that causes Covid-19 – could last on cardboard for up to 24 hours.
With shelves in some of our major supermarkets almost entirely stripped more of us are reaching for home delivery, with some retailers already offering contactless delivery, where packages are left on the doorstep.
Asda, Morrisons, Sainsbury's and Tesco are all asking customers to notify them if they are self isolating, which will then lead to them leaving the delivery outside the customer's home, The Sun reported.
It might feel like overkill, but if you do bring the package inside then it's probably wise to disinfect all the surfaces the outer packaging made contact with.
The simplest, and perhaps the most important piece of advice however, is to keep washing your hands with soap and water for at least 20 seconds, including before and after you pick your deliveries up.
Is it safe to go to the supermarket?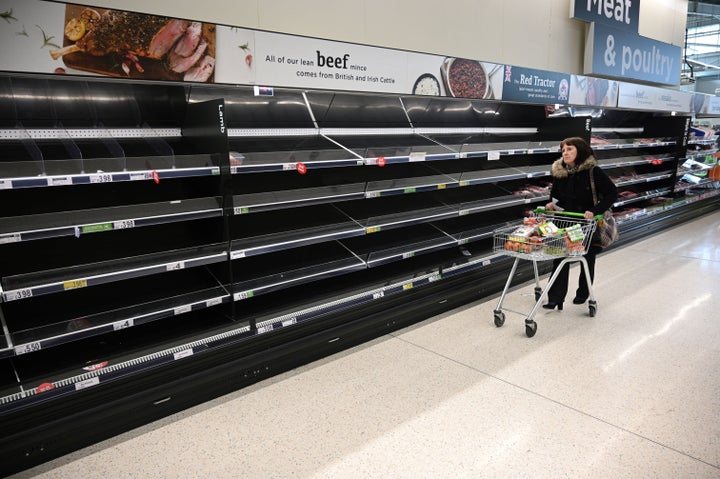 Supermarkets have become a focal point of the outbreak, with pictures of huge queues and empty shelved dominating coverage in the UK and abroad.
For most households, occasional trips to the shop for groceries and other essentials are unavoidable – but how safe is it to go?
Macciochi explained: "There's some level of understanding that you have to go and get groceries, a there's always going to be a population of people who are trying to get groceries at the same time.
"You can't avoid the fact that you'll have to make some sort of transaction with the cashier, or maybe talking to somebody about when or if a product is going to be restocked – there's certain things that we cannot eliminate.
"That's why we have to remove any journeys and any exchanges that are not necessary, because there will always be necessary journeys that we have to make."
Can I have sex with my partner?
With social distancing measures in place, it's not recommended that you meet up with someone new who may or may not be carrying the virus – but what about sex with an established partner, even one you live with?
There's no evidence that Covid-19 can be sexually transmitted but, as the virus appears to spread via respiratory droplets, kissing definitely can be a risk.
Dr Jessica Justman, a professor and attending physician in the Division of Infectious Diseases at the Columbia University Irving Medical Centre, told the Guardian: "We're not seeing patterns that indicate sexual transmission. It's primarily spread through respiratory droplets. And touching contaminated surfaces is thought to be the secondary mode of transmission.
"If you or your partner is a Covid-19 case, the advice is to steer clear of each other as much as possible."
But if you live with a regular sexual partner, neither of you have had any symptoms, have both been socially-distancing and aren't likely to have been exposed to the virus, then it's probably safe to go ahead.
Macciochi explained: "If you live with them and you're self isolating, or you're practising self-isolation together, then it's like you and your your housemates your partner, your family, anyone you live with in that property against the world.
"If you're in it together then it doesn't really matter if you're going to have sex with your partner. But if there's a chance either of you have been exposed, or you have symptoms, then that's not the case."
Can I get a takeaway coffee?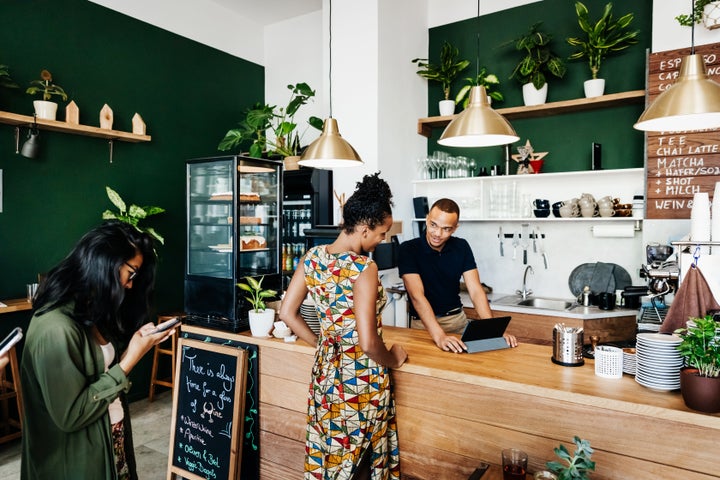 Cafés were amongst the list of venues to be closed by the government on Friday night, but with takeaway options still permitted, some are choosing to remain open to customers who are just popping in for a coffee.
Costa Coffee, one of the UK's largest café chains, released a statement in the wake of Johnson's announcement informing customers that they would remain open for business as a takeaway service only. Caffè Nero has adopted a similar approach, closing all seating areas.
All Starbucks stores were closed on Friday evening, and many independents across the country have either closed completely this week or have chosen to do so from Friday.
A visit to pick up a coffee isn't off the cards but there are new ways of approaching the transaction that are designed to make the entire process safer.
All seating areas inside Costa cafés are closed (although the toilets remain open), and all drinks and food will be served in takeaway packaging. Reusable cups won't be accepted, and all stores will be removing newspapers which could be handled by multiple people throughout the day.
Macciochi said: "I think it's about only making trips if they are really necessary. A lot of places are delivering food and offering takeaway, and there'll be a skeleton staff keeping these services running.
"The important thing is to be really careful. Are you getting a takeaway for every meal, or are you picking up or ordering in something once a week as a treat?
"It's about considering how often you need to do that, versus how much you might want to do that."