The last three years in Fleur East's career have been complicated, to say the least.
Despite not winning, Simon Cowell was impressed enough to sign her up to his Syco record label, and a year later she released 'Sax', her brass-heavy earworm of a debut single that has gone on to become her signature tune.
From there, though, things got a bit messier.
Her follow-up single 'More And More' was released by Syco months later with little fanfare, or even an official music video. Then, almost two years after her album peaked outside the UK top 10, it was reported that Fleur had been let go by Syco, with many pop fans left disappointed, suggesting she'd not been given a fair chance to prove herself as an artist.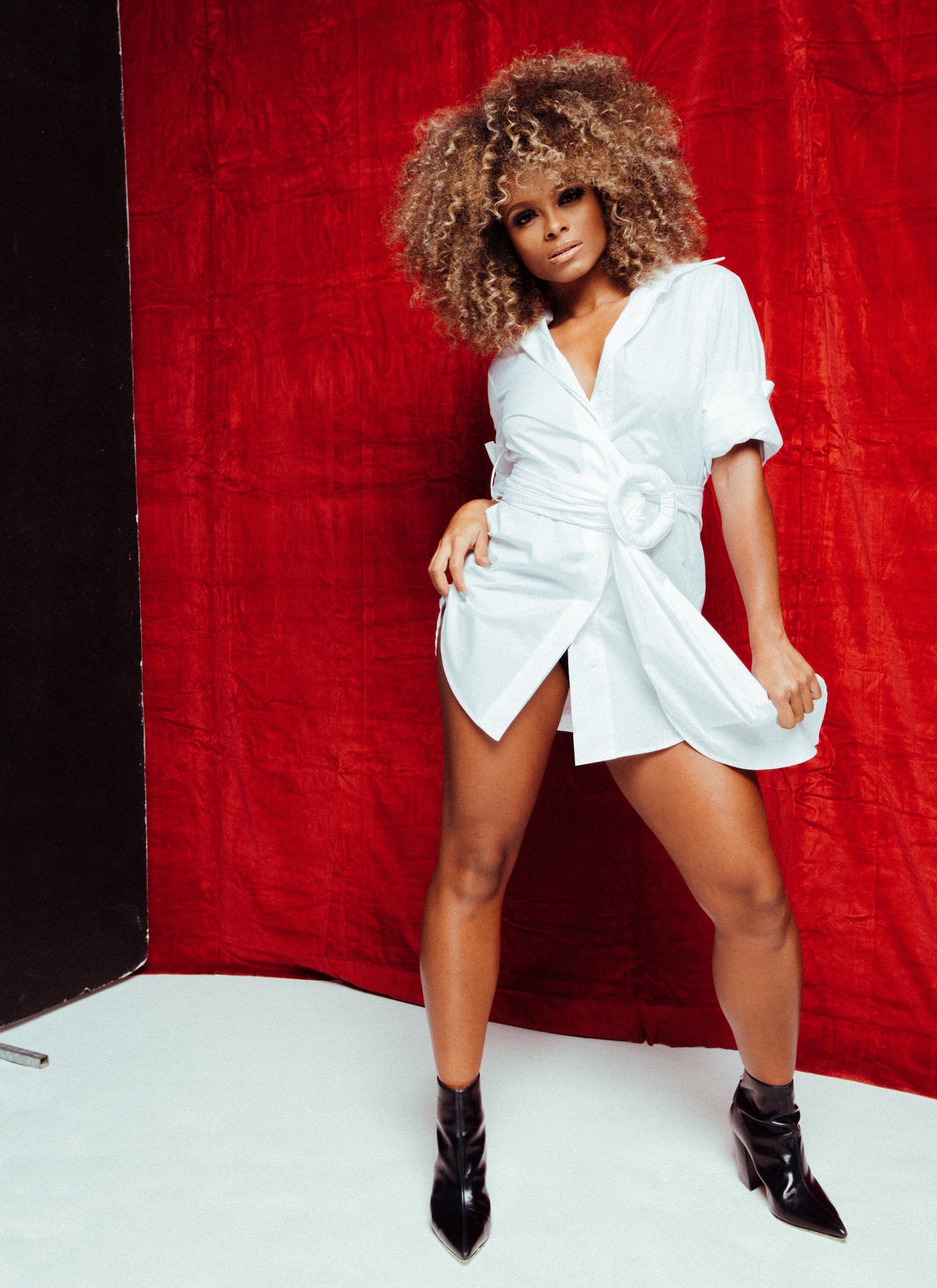 Those who got to know Fleur in the jungle, where she won over viewers with her tenacity and sense of fun, might be surprised to learn she'd actually turned down the chance to appear on 'I'm A Celebrity' on more than one occasion, including earlier in 2018.
"Each year, it didn't feel like the right time at all, it didn't feel right. And then, I left Syco, and that was really hard for me, very tough," she explains, with a pause. "And so I picked myself up again, and I started doing my music. And they asked me again at the start of the year to do I'm A Celebrity, and I said no, because I was so engrossed with my music, and then things started to pick up again and I started to fall in love with music again.
"I got back in the studio and I was loving it, and I was on a high, and then I'm A Celebrity approached me again and said, 'by the way, are you 100%?', and I sort of went in and had a meeting, and something just felt right."
She notes that some people in her life, including friends in the music industry, did try to discourage her from taking part, which she says gave her "reservations" in the lead-up to the series.
"But then I was just like, 'look, nothing's promised'," she says. "After leaving Syco, I realised you can be so high, and then have everything change in the blink of an eye, so why live for what other people think? Let me just do this!
"Basically, I hate having regrets, I never want to have regrets, so I thought, the worst thing for me would be to not do the show, watch it, and be gutted that I wasn't on it, and want to have the experience."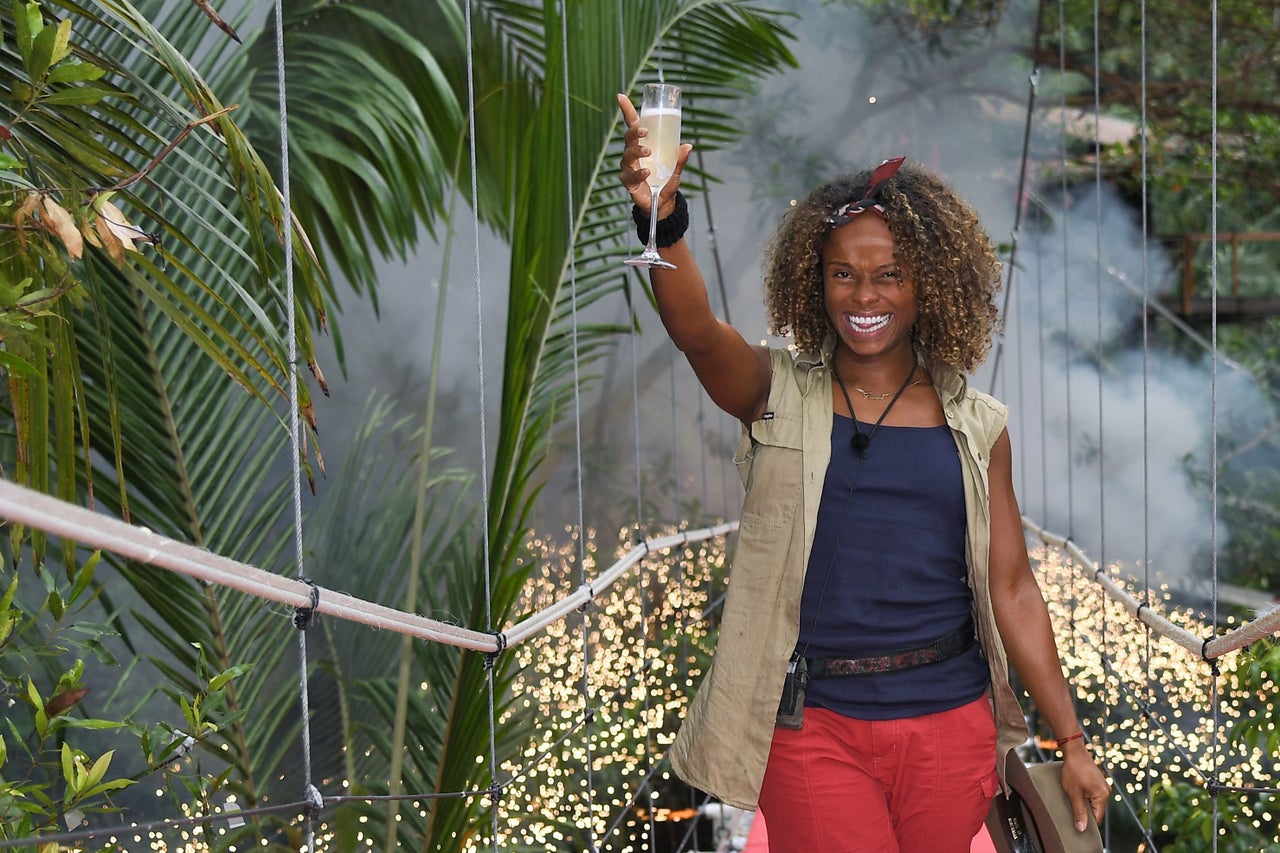 Fleur's departure from Syco, she's quick to clarify, was not an acrimonious one, though she admits it was a difficult time for her. Now, with the release of her first single since her exit, she does feel she has a point to prove, if only to herself.
"I lost a lot of faith in myself after leaving such a major label," she recalls. "You just think, well if I can't work with a major label, or it hasn't happened with a major, what hope do I have? So there's a lot to prove myself.
"I feel like there's a lot of eyes on it because of the whole [leaving Syco] thing, and because Sax was such a huge song, coming off the back of that there's a lot of pressure.
"But ultimately, I really do believe in this music, and I feel so proud of it that I think whatever happens, I can hold my head up high, because I'm happy with it."
Her departure from the label came off the back of what she describes as "a year and a half of recording pretty much every day", but without any of the tracks seeing the light of day.
She explains: "I was going into all these meetings, like, 'when's the next [release, I think we've got it now guys'... and then having to keep going back to the drawing board. That's really hard to deal with.
"Ultimately, I guess I was quite bold, because I kind of pushed meetings and just said, 'what is happening?'. I said, 'if we're not releasing, and if we're stuck, then please just let me know'. Which to some people might sound insane, because it's like, 'mate, you're on a major label, why rock the boat?' But then there was 10 years prior to even getting on 'The X Factor' and getting signed to Syco… and I just thought, I'd worked so hard to get to that point, I don't want to be signed if I'm not releasing music. So if I have to leave, then I'll leave.
"And they were really respectful and said, you're such a big talent, we don't want to hold you back. And we're stuck. So… we're just going to let you go."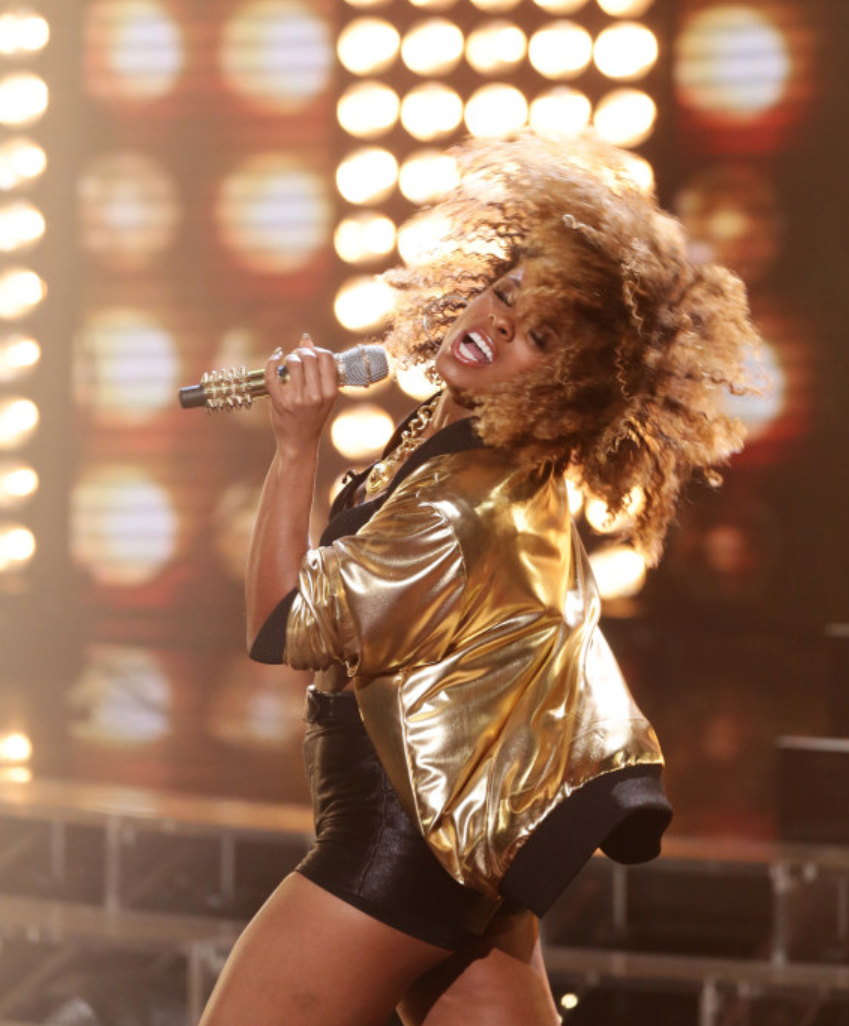 Reflecting on those difficult last few months at Syco, Fleur admits she feels like she and the label were "just on different pages, creatively".
She says: "I thought I had the music ready, and the team didn't think it was strong enough. And because Sax was such a big song, it's a blessing and a curse. It's amazing, it sets you up really well, but then at the same time, you're always competing with that.
"And I feel like, maybe everyone was like, 'we need to get the next Sax'. And I was like, 'we don't need the next Sax, we just need more music'.
"And I'm not trying to release music to get number one hits every time, I can't do that, you're not a machine, there's no formula to the music industry, there's no formula to music, even. You have to just be inspired, and for me I just want to make people feel something and uplift people. That's what I want my music to do."
It's probably no coincidence, in that case, that Fleur has come back with 'Favourite Thing', which she points out is markedly different from 'Sax': "Sax was like a stream-train coming at you, and you either had to duck out of the way or get knocked down with it," she says. "I feel like with 'Favourite Thing', you can get on the train, and you can have the party.
"It's still got the energy, but it's not like whack. It's less aggressive, very feel-good, very uplifting, very anthemic. It's got a lot of tribal influences on it, some references to Ghana, where my mum is from, in the chants, it's just so cool. I feel like now people have got to know me in the jungle, I feel like they'll understand my music better."
She continues: "I feel like you couldn't really get to know me as a person [on Sax]. I feel like a lot of people know the song, but they don't know who sang it, even. I play it for some people and they're like 'oh my god, is that you?'. It's almost like the song took on a life of its own, and became bigger than me, in a way. And I feel like now, people can actually connect me to the music, it's got more of an identity."
But even though Fleur is excited for us all to hear what she's got in store, it hasn't always been easy for her since parting ways with Simon Cowell.
"It was rough," she describes, of the period after leaving Syco. "Especially with fans. This is what I always say to people coming into the industry. You have a whole team behind you, but as the artist, you take the brunt of everything. If the song doesn't do well, it's 'Fleur didn't do well'. If a video doesn't look good, it's 'Fleur doesn't look good'. You're the face of everything, which is really hard.
"So ultimately, on social media, the fans were going, 'you're a flop. What are you doing? Where's your music? We voted for you to release music, what is this?' And that was really tough, and I was very, very… very low after that.
"And that's another thing, 'oh Fleur's been dropped, Fleur's a flop'. All that stuff, that's really horrible to hear. And it's like 'guys, there's so much more to this story'. I just kept thinking, 'I want to release the music'. It's not as easy as people think'.
"But hey. I feel like finally I've got a chance to show them what I'm made of. And now, I'm happy that I'm in a position where I can finally give the people who voted for me on '=X Factor and supported me on I'm A Celebrity the greatest gift I can give them, which is my music."
And while negativity on social media played a part in Fleur's dark period, she credits her supporters for helping her bounce back.
"With fans online, it's almost like a double-edged sword," she says. "People leaving nasty comments, that's what brings you down. But at the same time, it's fans giving you positive comments that boosts you. I have to remember why I did this, and it's because I love music. And that's what pulled me through."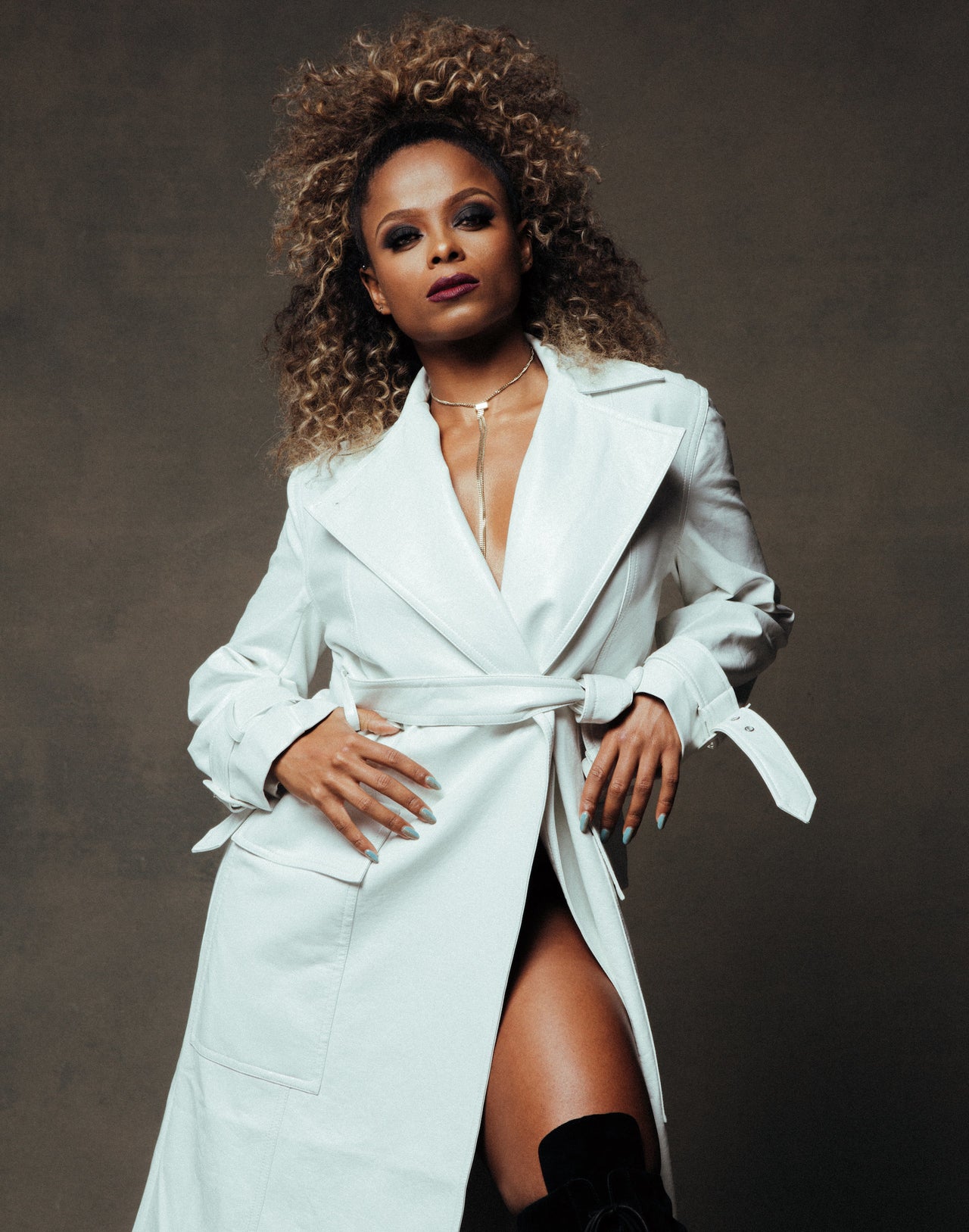 "If anything, it just did everyone a favour. Like, it was amazing for him, and everyone just rushed to my side, which was amazing. It was actually really funny, because while I was in the jungle, Sax went back into the top 40, and I thought, 'do you know what, Simon? We've all made a bit of money here…' do you know what I mean? Let's just keep it real! He was probably laughing because it was back in the chart again."
She says she hasn't seen the music mogul since leaving his label but says she "wouldn't be scared to talk to him" if their paths crossed in the future.
Would he be scared to speak to her, though?
"Oh, I dunno," she says with another laugh. "Maybe! I think what he liked about me, though, was that I was always quite bold. So I would definitely go up to him and say, 'you alright, Simon? What you digging me out for in the jungle?'. I could honestly say that to him – we had a very open relationship, and I was never fazed that he was 'the Simon Cowell', we just had a real, level relationship.
"I'd love to see him again, actually. I would just tell him, I hope that he loves the music I'm coming out with, and that he gets up with Eric on the dance floor and boogies to it. I want him to be proud of it, because at the end of the day, he gave me the push that I needed into the industry. I want him to look at me and say 'do you know what? Fair play, she's done alright'."
"I don't look back with any bitterness or any anger," she adds. "The industry is the way it is, it's so tough and I knew that when I came into it. So although I am human, and I have emotions, and it was hard, I can't begrudge anyone."
Indeed, the road to where she is today hasn't always been an easy one, but Fleur insists she has no regrets about any of the decisions she's made so far.
"In the film 'The Butterfly Effect', when [Ashton Kutcher's character] started meddling in the past, things started messing up in the future," she says. "And I am a strong believer that everything happens for a reason. It's such a cliché but I genuinely believe it. I wouldn't be in this position now if I hadn't gone through all of that back then.
"The tough times build you as a character. You learn so much, I always think, there's no regrets, there's always lessons. No regrets."
Summing up what she's learned from the last three years, she remembers: "There was a time my auntie came to visit me at my house, my first house that I got last year. She walked around, she was looking at my plaques and stuff on the wall, and she said, 'Fleur, if nothing else happens from today, this was all worth it'. And I was like, 'do you know what? Yes'.
"The biggest lesson I've learned… close the door at night, have your loved ones around you, have a roof over your head. If you have food on the table and love in your life, that's all that matters. Everything else is a bonus."
'Favourite Thing' is out now to download and stream.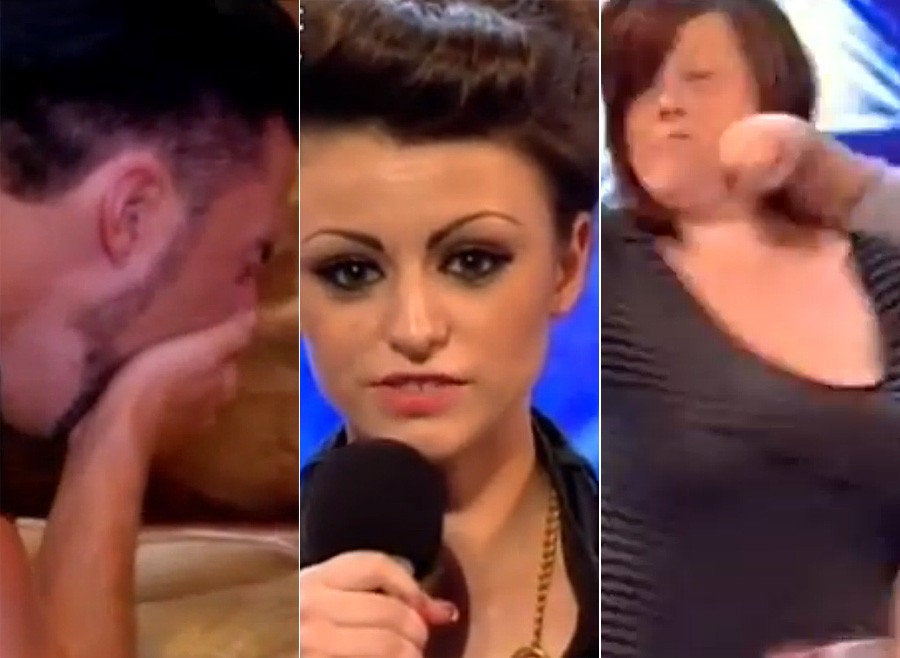 Top 20 'X Factor' Moments