Telling the people around you about your food allergy could save your life, yet young people aged 16-24 are keeping their allergies under wraps out of embarrassment – worrying news as students head off to university.
More than half (56 per cent) of respondents with a food allergy reported only telling others about their condition when eating together, 26 per cent told others when they got to know them better, while 5 per cent reported not telling anyone at all, according to a survey from the Food Standards Agency (FSA).
Young adults also feel nervous asking for allergy information when dining out, with just 14 per cent saying they feel "extremely confident" doing so. To combat this, the FSA has launched its "easy to ASK" campaign, which aims to normalise speaking about allergies for young people.
The awareness-raising campaign is timed to coincide with Freshers' Week, and also follows the death of 15-year-old Natasha Ednan-Laperouse, who had an allergic reaction to sesame seeds in a Pret A Manger baguette during a flight.
So if you have an allergy, or are friends with someone who does, what do you need to know?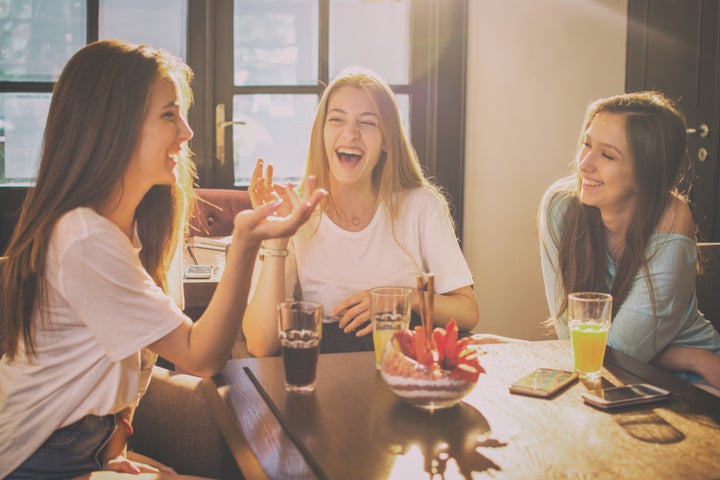 Holly Shaw, nurse advisor at Allergy UK recommends young people tell friends about their allergies, despite their reservations. This may be especially important for those who've just moved away from home if you're no longer living with family who are aware.
"Tell your friends about your food allergy, they will probably be more interested than you think and have lots of questions for you" she tells HuffPost UK. "Show your friends what your allergy medication looks like, where you keep it and how they may help you if having an allergic reaction."
It's important for allergy sufferers and their friends to know how to recognise the signs and symptoms of an allergic reaction, Shaw adds. Although signs of food allergy vary from person to person, they are not specific to the type of food a person is allergic to. Symptoms can include:
Mild-moderate allergic signs:
:: Swollen lips, face or eyes
:: Itchy / tingling mouth
:: Hives, itchy skin rash, red skin
:: Change in behaviour (common in infants and younger children)
Severe allergic reaction (also called anaphylaxis):
:: Changes in breathing (persistent cough, difficulty breathing)
:: Change in voice, or a wheeze (noisy breathing)
:: Change in circulation (collapse/dizziness)
Allergy sufferers and their friends should be clued up on how to use emergency medication if they come into contact with a trigger. A full guide on how to use medication such as EpiPens is available on the NHS website, but friends should also call an ambulance if they believe anaphylaxis has occurred.
"Always have your allergy medication with you – don't eat without it," says Shaw. "Consider setting a reminder in your phone for the expiry dates on your allergy medication allowing plenty of time to get a prescription, if needed, and the medication."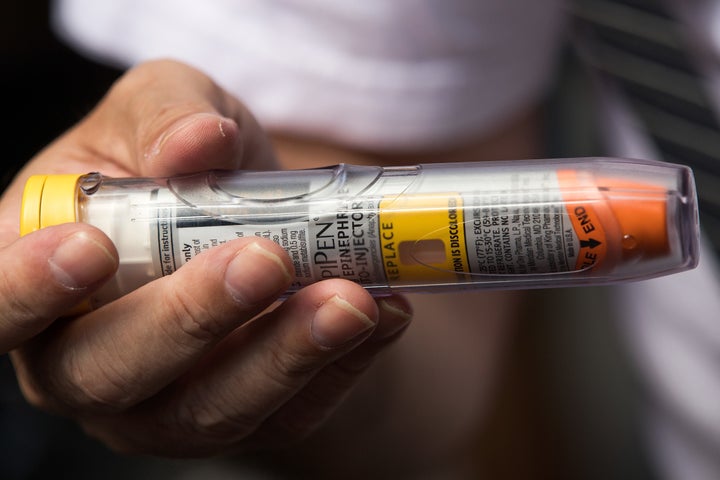 Those with food allergies should always check ingredient lists when buying food, even in foods they've eaten before as recipes can change, says Shaw. If in doubt, ask the seller for more information.
"Do speak up – clear and consistent communication about your food allergy is important especially when eating outside of the home," she says. "When travelling overseas consider using a translation card as a communication aid to make your food allergy known in the spoken language of that country."
The charity Anaphylaxis campaign adds: "If you're not confident that your request is being taken seriously – if they don't seem to 'get it', if they can't or won't confirm that the food is free from your allergen/s, or if they won't respond to your requests – it may be better to eat elsewhere. Tell them politely that you are unable to eat there and leave."
Friends can be supportive of those with allergies by supporting their decision to leave a cafe or restaurant if they decide it's necessary. Anaphylaxis campaign also gives these tips for friends:
Do be supportive of your friend's food decisions.

Do encourage the allergic friend to read the label before eating.

Don't say things such as, "It's probably OK…"

Do know how to use the adrenaline kit in case your friend is unable to use it.

If a reaction occurs, do make sure an ambulance is called.