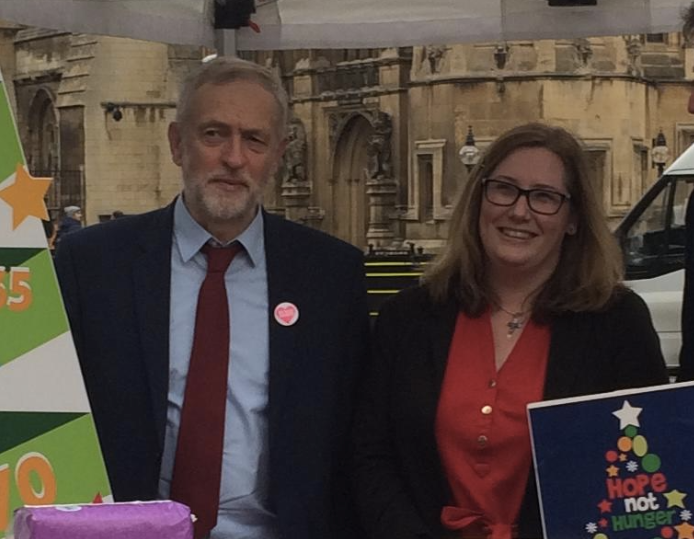 On Tuesday Labour MPs - including Jeremy Corbyn and Emily Thornberry - thronged to a pop-up tent promoting food banks, set up by union Unite and food charity The Trussell Trust.
Most were already involved with the enterprise. Corbyn said he had set up a food collecting point in his Westminster office, and would contribute some of his home-made jam "but unfortunately you're not allowed to give perishables."
"I admire everyone who gives to food banks, I give to food banks myself, but the reality is we shouldn't have to have food banks", he said.
"People are sanctioned on benefits often for very small misdemeanours, and the poverty that results from that appalling".
Labour's Barbara Keeley agreed, saying: "I don't know how he finds time to make jam".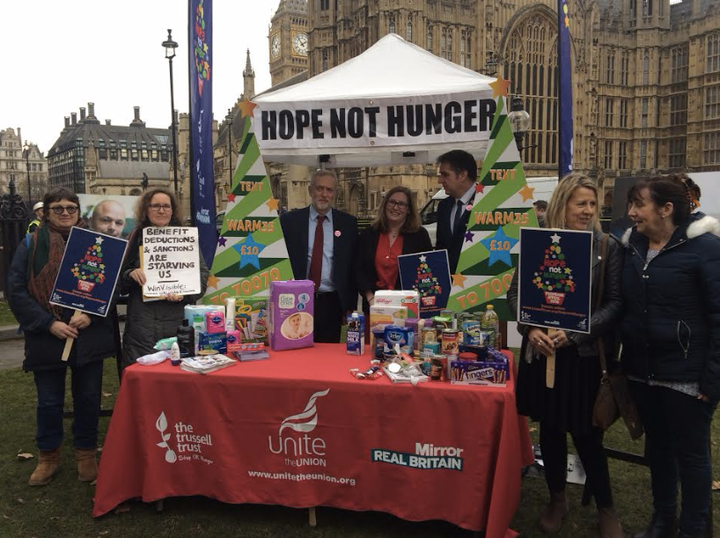 This Christmas, food banks are preparing to feed 60,000 people - three times more than they did in Christmas 2015. They operate mostly from churches and community centres, and get most of their food from donations - either from businesses or members of the public.
Some argue food banks have become an unofficial measure of UK poverty: Trussell Trust spokesman Andy May says their rise points to a "hidden hunger" in the UK, of which there has been a "dramatic rise" in the last five years.
Trussell Trust figures bear this out - recording that between April and September this year food banks handed out 519,342 three-day emergency food supplies - nearly five times the equivalent figure in 2012.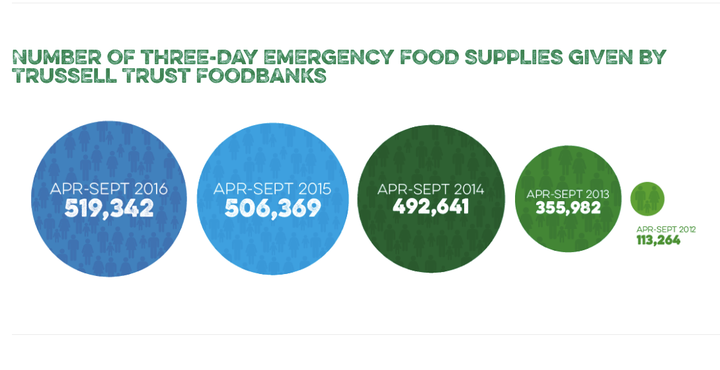 Before the financial crisis food banks were virtually unheard of in the UK.
According to May, food banks tend to be visited most frequently by people just on the edge of poverty - the Prime Minister's "just about managing" bunch - who turn up "when the fridge breaks down, they suddenly lose their jobs, or their business goes bankrupt". (Over half of those visiting food banks only come once).
Nathan Jones, who runs a food bank in Waterloo, says the most common reason is a delay in their benefits, he says, a problem that is on the rise. He says a high cost of living, along with more benefits sanctions, are also factors.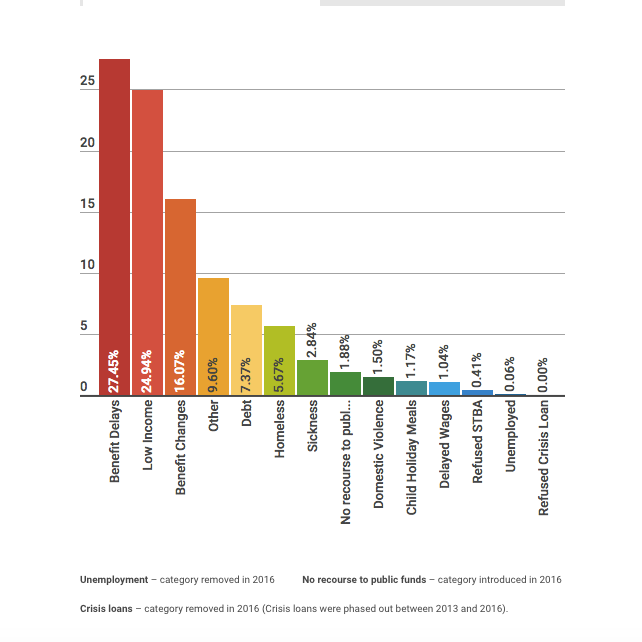 The Trussell Trust says the problem is worse in the north of England. Labour MP Emma Lewell-Buck says that hundreds rely on food banks in her constituency of South Shields.
She also predicts the problem will get worse with Brexit, with the risk of imported food getting more expensive.
A Department for Work and Pensions spokesperson said:
"The number of people in relative poverty has fallen by 300,000 since 2010, and reducing this further remains a priority. Reasons for food bank use are complex but we have a strong safety net in place for those who need extra support, including hardship payments and benefit advances."