In the UK, there is a lost generation who cannot cook and who do not know where their food comes from or what constitutes a balanced diet.
This correlates with a steep rise in childhood obesity. In fact one in five children who join primary school are now obese or overweight, resulting in an increased risk of Type 2 diabetes, coronary heart disease, cancer and stroke later in life.
The shocking reality that today's children will live shorter lives than their parents could, however, be prevented with simple lifestyle tweaks.
Here we champion five organisations teaching children about their food and encouraging them to make healthier changes.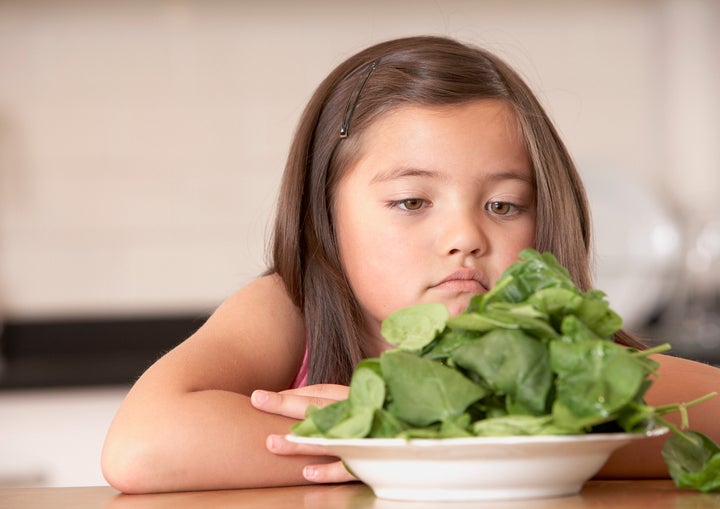 Food For Life
It was founded by former school cook and now school food policy advisor Jeanette Orrey, who led huge changes around food consumption in her own school.
The programme supports schools to serve nutritious, freshly prepared and well-sourced lunches. It also helps them teach children to cook, grow their own food and learn where it comes from, as well as involving parents in these activities.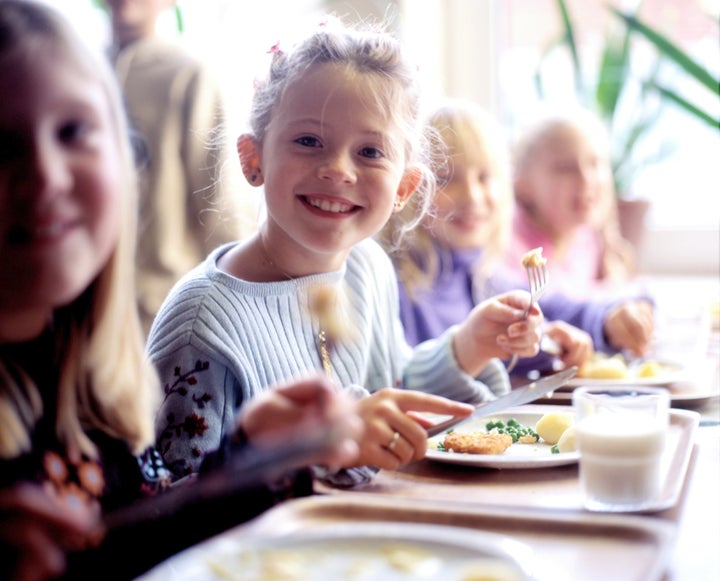 Who has it helped so far?
Jess, a parent from Okehampton Primary School in Devon, says the programme helped her build a better relationship with food, which helps her instill healthy eating at home.
"At the start of the course I didn't know much about what a balanced diet was and wasn't confident to cook at home with Junior," she explains.
"Now we enjoy cooking healthy dishes and trying out new, fresh ingredients."
Another parent, Vicky, from Overdale School in Leicester says: "The sessions empower children to think and question what they are eating. Now we talk about the country it came from and the farming."
"Illnesses caused by a poor diet are one of the biggest public health challenges of our time," says Jo Wild from Food For Life.
The programme helps both children and their parents gain a better understanding of food and where it comes from, it makes harvesting fresh ingredients fun and exciting and, most importantly, improves children's eating habits.
A recent, independent evaluation by the University of the West of England found that pupils in Food for Life schools were twice as likely to eat their five-a-day than pupils in other schools.
They also ate roughly a third more fruit and vegetables than pupils in comparison schools.
Jamie Oliver's Kitchen Garden Project
It has an online community of over 580 primary schools which actively use its resources.
The project's resources equip children with the knowledge and confidence to cook and grow food from scratch, helping them form "positive eating habits".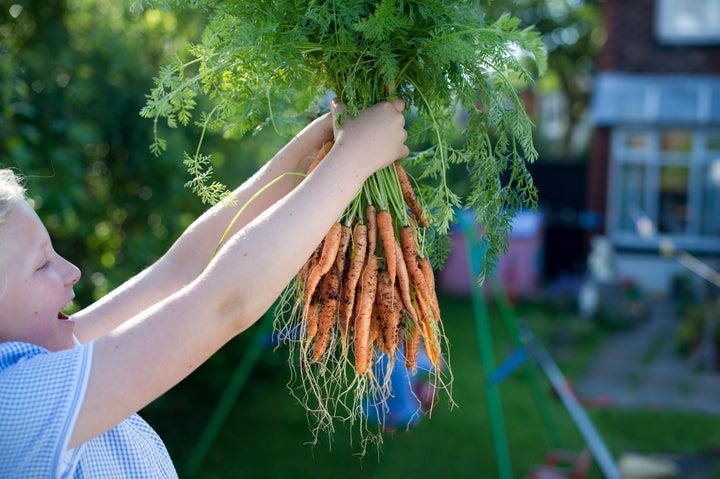 Who has it helped so far?
St Paul's Whitechapel, a primary school that serves an area of high deprivation, has seen a big improvement.
As part of the programme, the school created space in the timetable for regular cooking lessons across all year groups. They also designed and installed a bespoke teaching kitchen pod on the school grounds.
The school's head teacher Darren Rubin says the project has had a huge impact on the school community as children's knowledge of food and health has skyrocketed and the children now have a willingness to try new things.
"It is now normal to see children snacking on freshly prepared salads at the school gates instead of crisps or to hear them talking about how to season a dish properly," says Rubin.
"Parents have been amazed to see their children eating vegetables they had previously refused."
"Children don't know how to cook or how food affects their bodies and that is a huge problem," says a spokesperson for the Kitchen Garden Project.
But teaching them about food and where it comes from can help.
Statistics from gov.uk show that children who plant their own fruit and vegetables are more likely to eat them.
Similarly, a study from the University of Alberta found that kids who learn to cook have better diets and are more confident about the importance of making healthier choices.
Children's Food Trust
It wants to spread the message that learning to eat well and stay healthy is a "life skill", just like learning to read or use a computer.
"We believe every child has a right to nutritious food. When children eat better, they do better," says spokesperson Claire Rick.
The charity brings together nutritionists, cooks, caterers, specialists in early years and school food, and food technologists to offer support, training and advice to anyone responsible for providing food to children.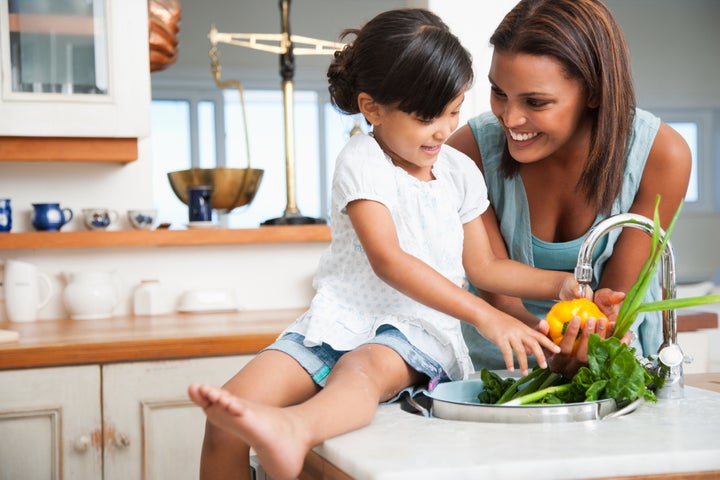 Who has it helped so far?
The charity claims to have helped get millions of children and adults cooking over the years.
It led the launch of the first national school food standards and guidelines on healthy food in childcare for England, leading to healthier menus in schools across the country.
Research on the impact of school food standards shows salt levels in infant meals have dropped by one third, three quarters of primary school children are now taking vegetables or salad with their meal and the proportion of teenagers having chips for lunch has plummeted from 43% to 7%.
Crisps, confectionary and sugary drinks in schools have also been removed and the average school meal is lower in fat, saturated fat, sugar and salt.
"By getting children eating well today, we're creating the healthier adults of tomorrow," says Rick.
"Our work not only benefits the children and families we're working with now, but it will also cut costs to the NHS, create a more productive workforce and inspire better food habits in future generations."
Rick says being overweight or obese is not a choice a child makes, "but it is very much their problem".
"It's a problem we've created for them; a problem it's our duty of care to address," she adds.
Change4Life
Change4Life encourages the government, the NHS, local authorities, businesses, charities, schools, families and community leaders to all play a part in improving children's diets and activity levels.
The main aim is to prevent the growing childhood obesity epidemic, by providing families of children aged 5 to 11 with actionable hints and tips to help them eat well and move more.
The annual cost of obesity is estimated at £27 billion, and this is something that Change4Life hopes to reduce through promoting healthier lifestyles.
"Parents often prioritise having a happy child over having a healthy child and unhealthy food and leisure choices are seen as a means to achieve happiness and avoid conflict," says Sally Brown from Change4Life.
Additionally, giving children unhealthy "treats" can be perceived as an expression of love and a desire to keep costs down can make parents more likely to stick to a limited (and sometimes unhealthy) range of food options which they know their children will eat.
These are all issues which Change4Life hopes to tackle.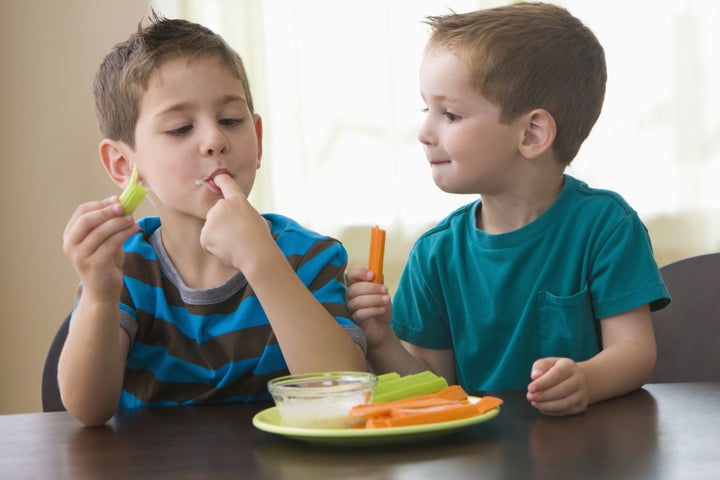 Who has it helped so far?
The organisation provides an online resource for primary school teachers called the 'Change4Life School Zone', which provides curriculum based teaching resources and school activities, and encourages parental engagement.
Change4Life also masterminded the highly successful Sugar Smart app which scans the barcode on food and drink items to visualise how much added sugar they contain in sugar cube form.
"Educating children helps support both the parents and the schools which are trying to encourage healthier eating," says Brown.
Countryside Classroom
Countryside Classroom is a free online hub for teachers to help them find trusted classroom resources, case studies, venues for school visits, volunteers and support organisations, which can help make food education hands on and fun for kids.
The site connects teachers with farmers so they can take their classes on school trips. These typically consist of a tour so children can see the different fields, learn about what crops are grown there and discuss what they might eat.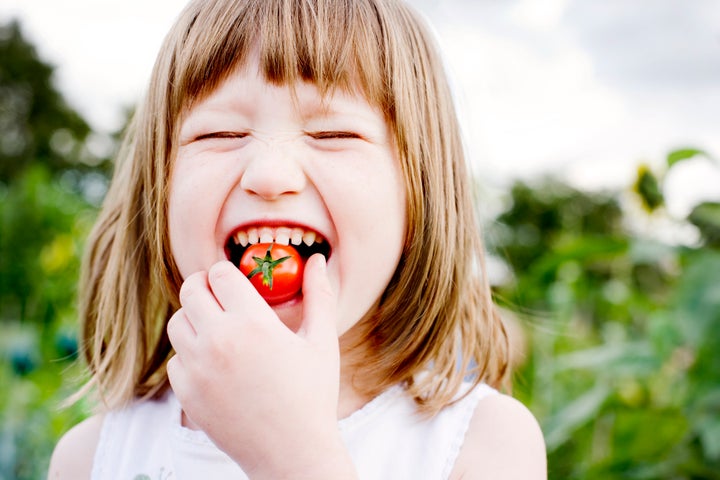 Who has it helped so far?
The Countryside Classroom service is available to all teachers in the UK. In less than a year it has had more than 30,000 visitors.
Leaving feedback on the site, one teacher wrote: "It's encouraging to hear and see what is happening and what can happen outdoors with children."
Following its launch, the organisation distributed 5,000 copies of a 'Countryside Classroom Passport', which contained 18 challenges for pupils to complete, all relating to food, farming and the natural environment.
One teacher who used the passport said it "broke down barriers" and helped them start a dialogue with some families and children in ways they hadn't before.
"Knowing about nutrition and developing skills in food preparation is of enormous benefit to children who are then more likely to follow a healthy diet during childhood and into adulthood," says spokesperson Lauren Weller.
"In addition, understanding where food comes from and the work that goes into producing it ensures that children value their food, which means they are less likely to waste it and more likely to invest in healthy options."
This summer The Huffington Post UK is spearheading an initiative helping families thrive, with a focus on parent wellbeing, the challenges facing stay-at-home and working parents, friendships and navigating the landscape of modern parenting beyond the 2.4. To kickstart the campaign, Jamie Oliver will be guest editor on 15 July 2016, bringing a focus on feeding healthy families.
We'll be sharing stories and blogs with the hashtag #ThrivingFamilies and we'd like you to do the same. If you'd like to use our blogging platform to share your story, email ukblogteam@huffingtonpost.com to get involved. Jamie's new cookbook Super Food Family Classics, published by Penguin, is on sale at £26.