An entire English town is taking part in a year-long experiment to try and halve the amount of food they throw away, in a bid to solve Britain's food waste epidemic.
British families could save an average of £700 a year simply by wasting less food, according to the sustainability charity Wrap.
Around a fifth of what we buy ends up as waste - the equivalent of six meals a week per family - and about 60% of that could have been eaten.
Each day's waste could fill five Wembley Stadiums - the equivalent by weight of 5.8 million potatoes or 24 million slices of bread.
The residents of Swadlincote in Derbyshire are on a mission to change this, thanks to a £1 million investment from the Sainsbury's 'Waste Less, Save More' campaign.
More than 200 areas applied to take part and and Swadlincote - a market town that is home to around 30,000 people - was chosen as the 'trial' town.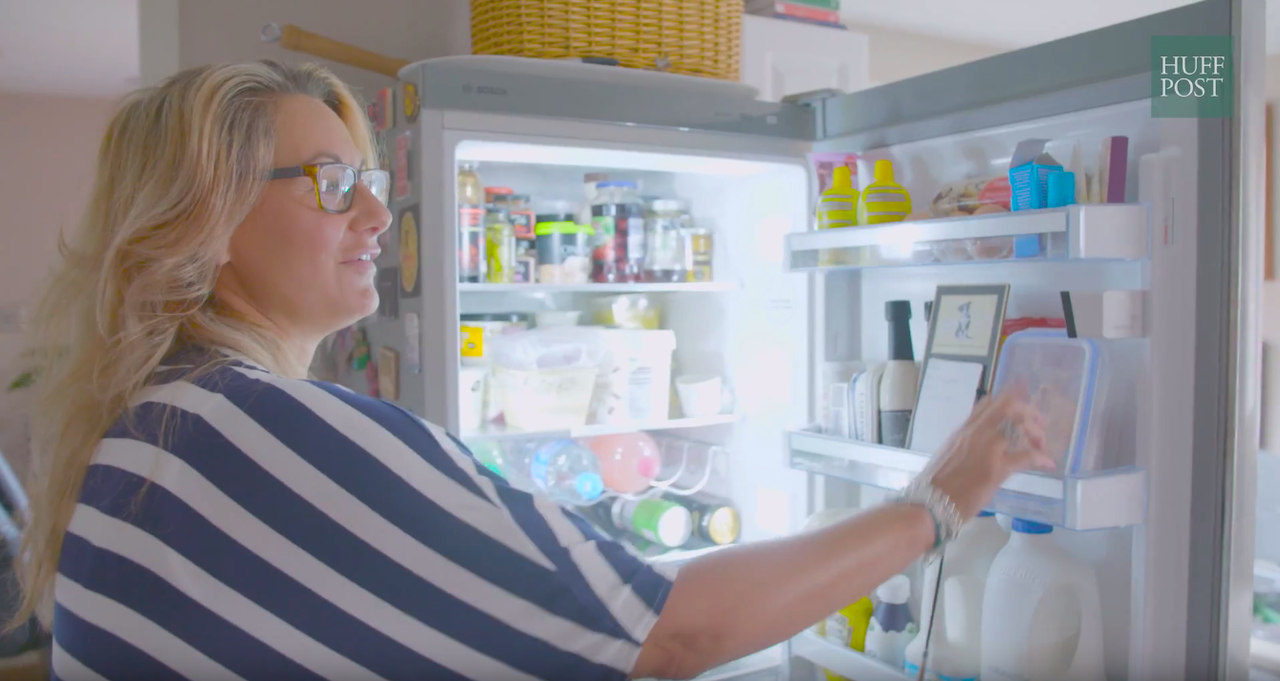 "When I got involved in the campaign I couldn't tell you how much food I threw away every week – I didn't have any awareness," Swadlincote resident Debby Yates, 48, told the Huffington Post UK in the video above.
Debby thinks she's saved £10 a week using a 'smart fridge' that was installed in her home as part of the experiment. It has two cameras inside it, which take a picture of the fridge's contents every time the door shuts.
The pictures can be viewed though an app from wherever you are, so you can check what you've got in the fridge and avoid 'doubling up' on products.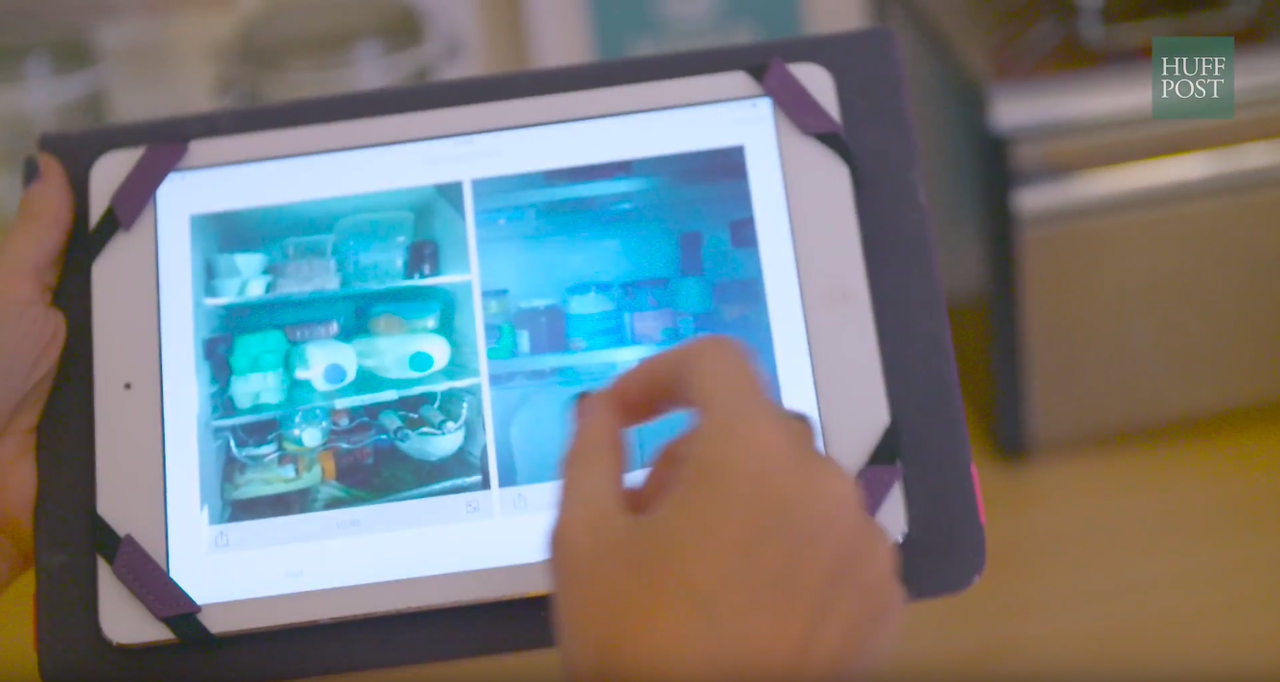 Debby's is one of hundred of families in Swadlincote that have been trying out new technology, recipes and shopping tips, and working with nutritionists and chefs to change their whole mentality around food.
Initiatives being trialled range from simple things like fridge thermometers - three quarters of residents who used them learned their fridge wasn't set at the best temperature to preserve food - to the first trial outside London of food-sharing app OLIO, which let locals give away what they don't need.
By weight, household food waste makes up 70% of the UK's food waste after food has left farms. Some of the most common things thrown away are salad, dairy products and bread.
After analysing the contents of 643 bins for two weeks, Wrap estimates Swadlincote wastes 29 tonnes of food a week.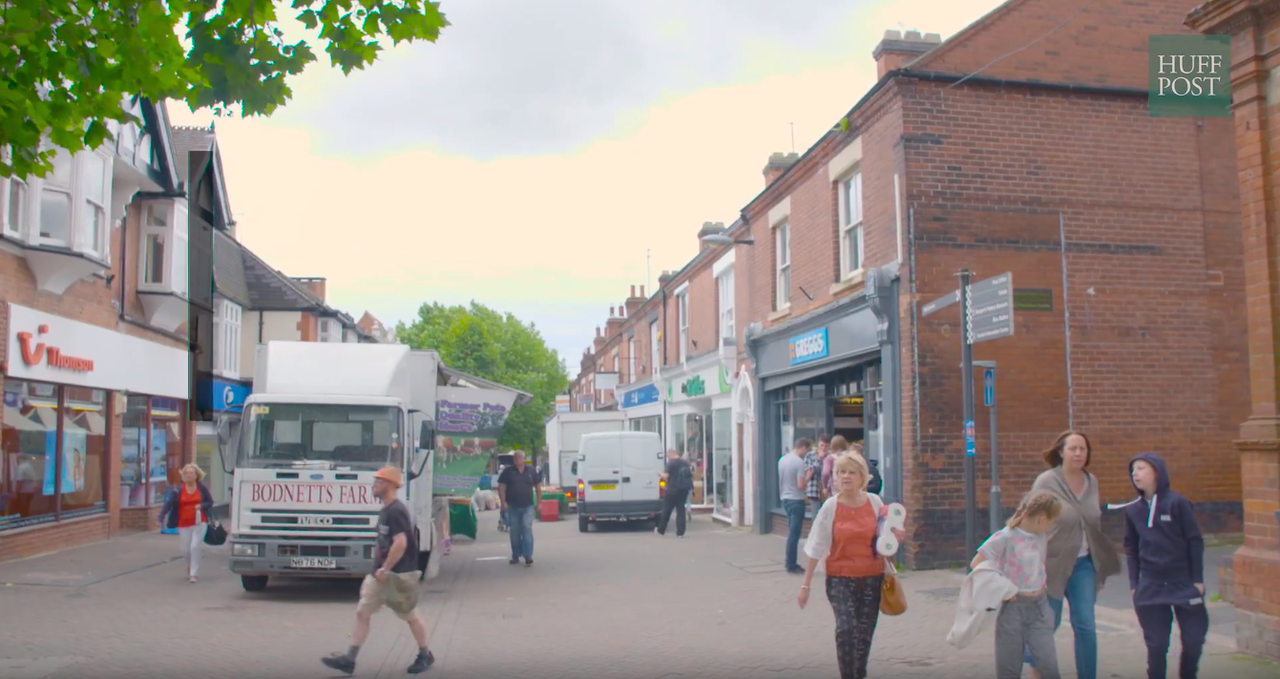 The town is half way through the trial and the families we talked to have already seen some impressive results.
"I never really thought of us as big food wasters" says Lisa Edwards, 31, who has two young sons with her husband Jamie, 33.
They have been using Winnow, an app that connects to scales to weigh your food waste and tells you how much money you've wasted, and why - it could be through throwing away leftovers, burning food, trimmings or food that has gone off. It's usually used in restaurant and catering kitchens by Lisa has found it helpful: "You can get a really good sense of, 'Oh today we wasted this much money'".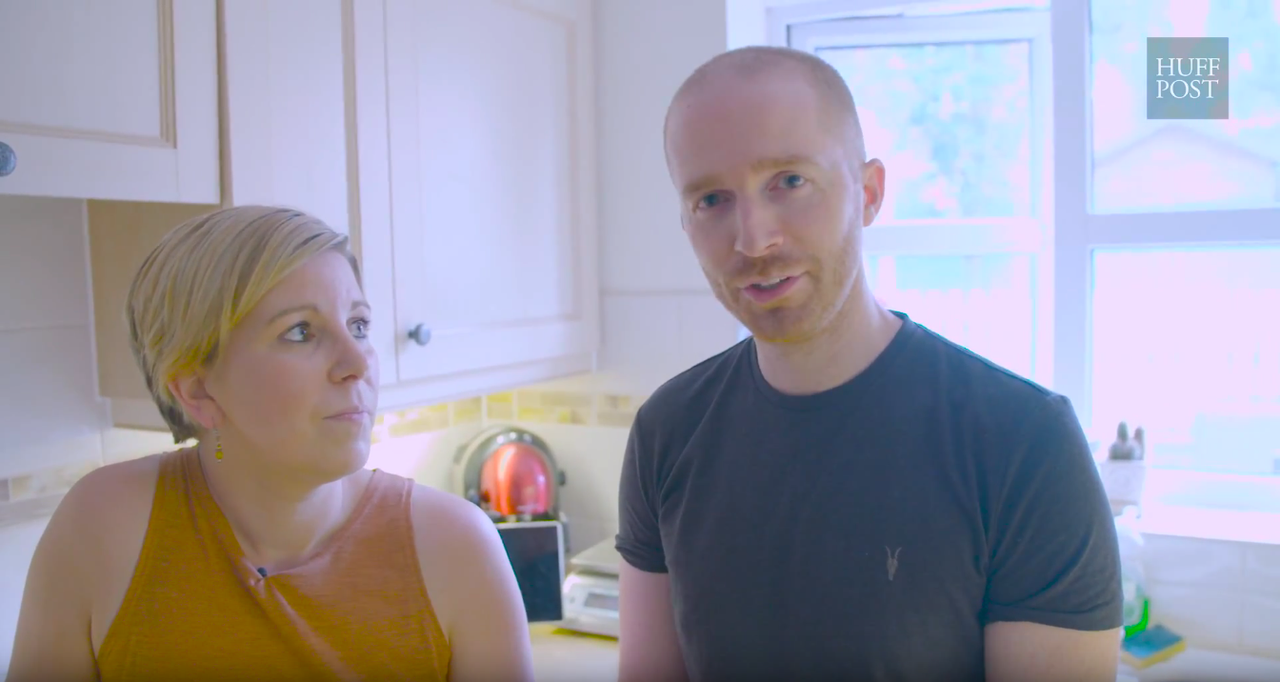 Lisa Brooks, 41, another resident, thinks she wasted about £4 a week when she tried Winnow, which she didn't reckon as "too bad for a small family".
"But it's always a challenge, so we wanted to get it down as much as possible," she says, revealing she's managed to get that figure down to almost nothing in four weeks.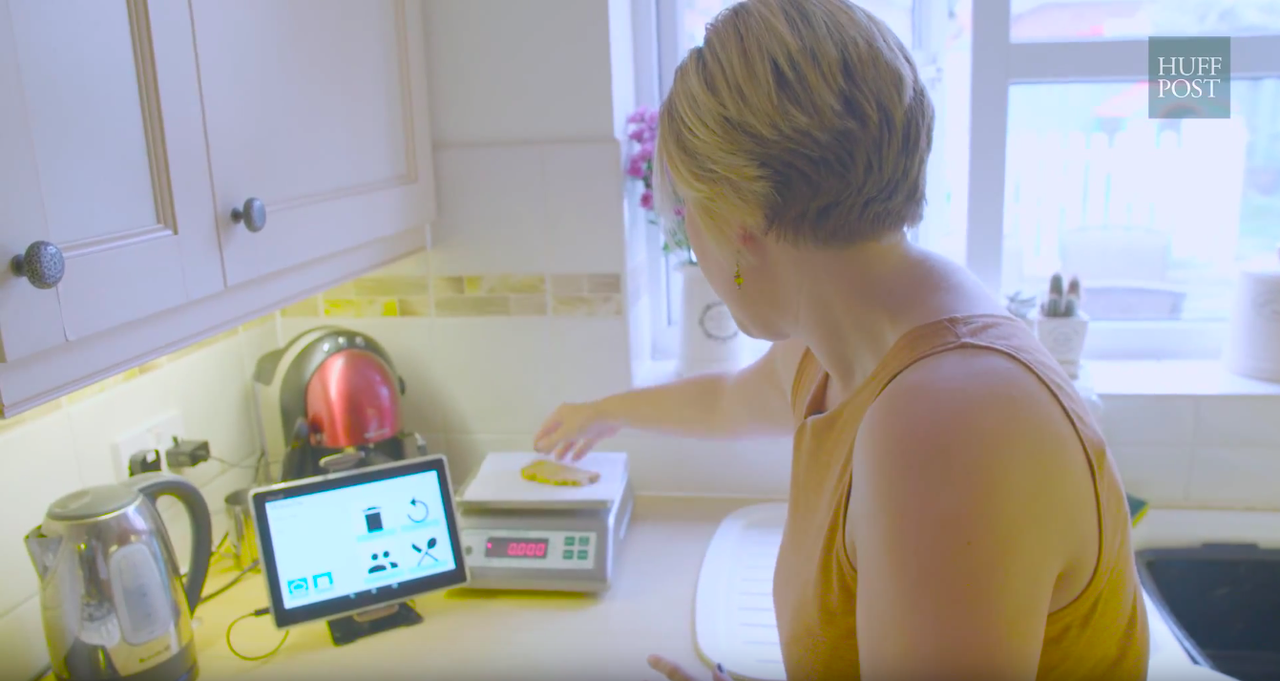 Brooks has also has been using the food-sharing app OLIO. "It lists the food items that are available locally, and the idea is if you've got something in your cupboard that you maybe don't like, or you've bought too much of, then you can offer it to anybody."
On the day we visit, OLIO offerings from her Swadlincote neighbours include aloe vera leaf, a bag of carrots and parsnips and some pregnancy tea.
Brooks says she wouldn't say it was "easy" to save food waste but that it's "about being more conscious".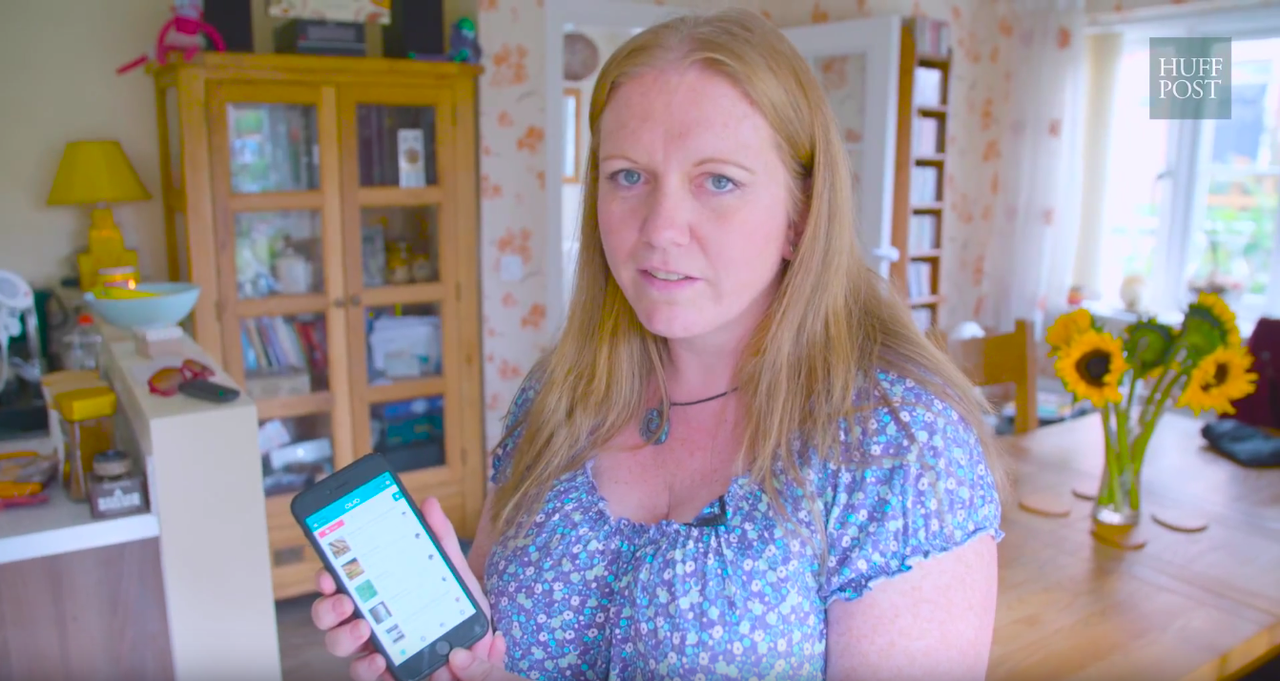 Residents share recipes and tips on a Whats app group and have discovered new ways to use up food that they would have thrown out.
"There's just so many meals," says Jamie Edwards, who has also become vegetarian as a result of working with the campaign. "We've done carrot burgers, curries for example – you can put so many vegetables in a curry."
Other schemes being tested include a 'community fridge', where businesses can drop off any leftover food for residents to take for free. Some families haev been given vouchers to buy £100 worth of kitchen equipment to help them better measure portions, and gadgets that keep food fresh, like sheets of 'FreshPaper' that can be placed amongst salad and vegetables to make them last up to two times longer than usual.
Using a grant from the local council, Sainsbury's has hired a team of dedicated 'Food Saver Champions' who travel around the town in an orange van that they have nicknamed Gina, doing cooking demos and sharing tips.
Each week, kids from local primary schools visit a Sainsbury's in Swadlincote to learn about food waste and be set challenges to do at home. The supermarket has also set up a 'food rescue' website which gives you a recipe based on the leftovers ingredients you have.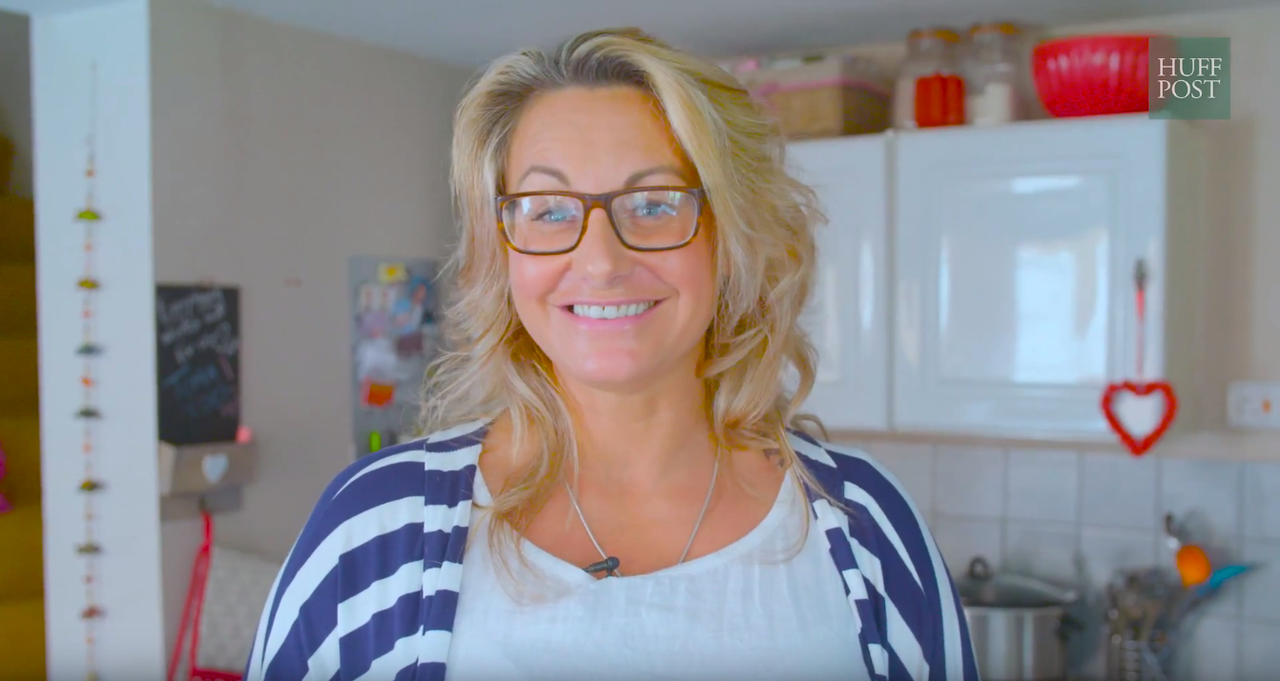 As well as cutting waste, the financial savings are starting to make a difference to people's lives. "We've always said as a result that if we managed to save money as a family, then we'd rather put it towards doing things as a family,"" says Lisa Edwards. "Days out, trips out and things like that that we can enjoy together, rather than just wasting money cos we're not eating all the food we buy."
Mike Coupe, the CEO of Sainsbury's, told The Huffington Post UK that the problem of food waste had "risen in prominence over a number of years".
"Customers are more and more concerned about first of all the kinds of waste that they make, the kind of food that they throw away, but also how they recycle things like packaging," Coupe said.
"The average family in the UK wastes around £700 worth of food a year, so it clearly is a significant opportunity to improve things and to help customers save that money."
Sainsbury's has invested £10 million in its five-year 'Waste Less Save More' scheme and will make the findings of the year-long trial in Swadlincote available publicly for other supermarkets and the public to use. When it has established what works to reduce food waste, it hopes to roll out the scheme to more towns around the UK.
Popular in the Community