Home furnishings: we just can't get enough of the stuff. From wicker baskets to llama-shaped ornaments and brightly-patterned floral duvet sets, it's affordable and sold everywhere – not just stalwarts like Ikea, but H&M and now Asos, too.
And the same is true of furniture – from 70s inspired chairs to velvet sofas, it feels like we're replacing our homeware almost as often as our wardrobes.
But Barnardo's, the charity known for its 711 charity shops, wants you to stop buying your decor new and buy it second-hand from them instead.
At its (posher than your average) Barnardo's store in Marylebone in central London, marketing manager Charlie Enright is talking HuffPost UK through its newly revamped shop window.
On display are a series of preloved baskets, which Enright has up-cycled herself with some fetching blue and pink pompoms, a record player, a retro phone, and three different lamps to make a millennial swoon – two in a pineapple design and one in a the shape of a cactus, each for around £3. This funked-up window might not be one you'd usually associate with charity shops, which can often sometimes resemble a dusty jumble sale, but it's all part of a new campaign.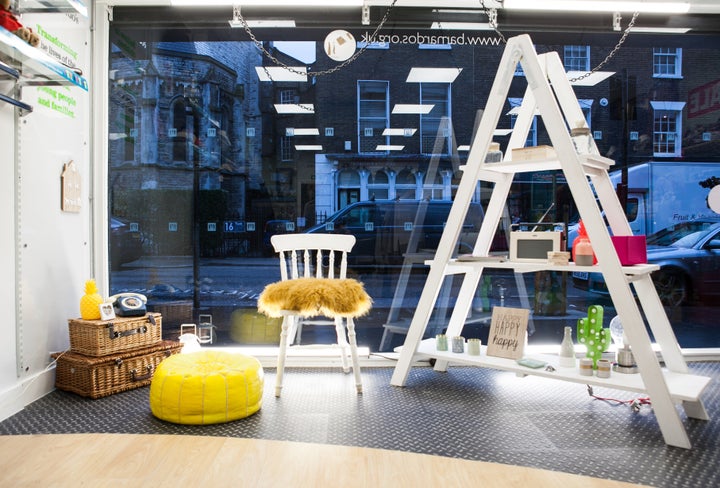 Enright gestures towards a booklet, titled 'Homeware Edit', as we talk. Inside it is a lookbook for homeware and furniture, featuring stylish items donated to Barnardo's and top tips on how to style your home – from how to frame postcards in picture frames to bring a bare wall to life to giving your home a touch of classic vintage style with some secondhand vinyl records.
From this weekend the booklets will be rolled out to all stores, along with posters in the window encouraging shoppers to pop in and "create unique home looks from 99p".
"Some people have a negative perception of what you can find in a charity store, so we want to show them that actually if you do come in and have a look, you'd be surprised at what you might find," explains Enright.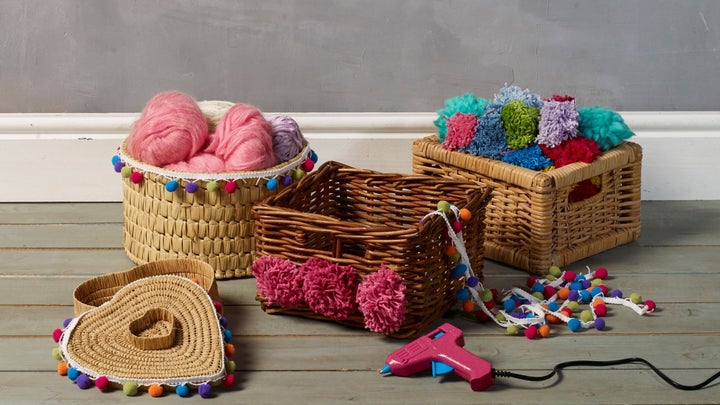 Enright thinks that while many shoppers are very aware of the impacts of fast fashion, they don't always think in the same way about so called 'fast furniture', or 'fast furnishings'.
"We don't expect anyone to completely stop shopping high street, but if you buy just a couple of bits from your local charity shop as opposed to say, River Island or Asos, that is helping keep items out of landfill [because of] our throwaway culture," she adds. "If you can keep an item going for a bit longer, then there are so many environmental benefits."