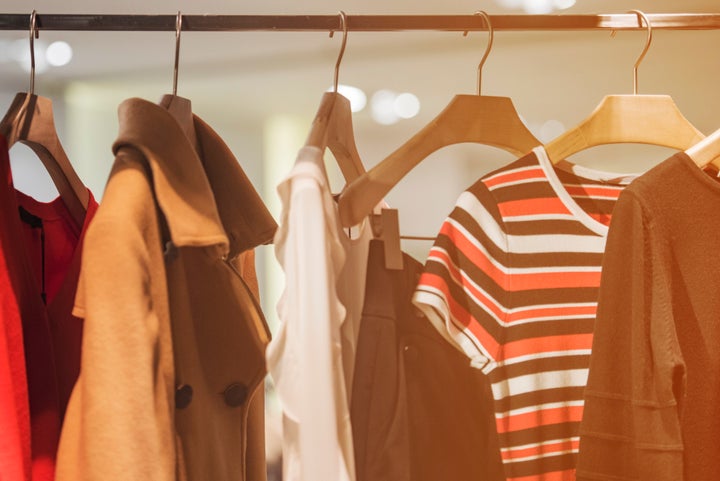 The death knell may have just sounded for fast fashion.
The Commons environmental committee has announced plans to investigate the impact of cheap, disposable clothes on the environment and it couldn't have come at a more pertinent time.
Sustainability has been a big issue for the fashion industry for years – not least because it is the second biggest polluter on the planet after oil. It's not just about the need to use more sustainable resources and alternative methods of manufacturing though, but a fundamental shift in the mindset of industry leaders who have the opportunity to be the most influential agents of change.
As a market, fashion faces multiple challenges when it comes to instilling change of the magnitude needed – not least scale, model and budget. But some brands are showing us that even little steps – or what appear to be – have the potential to both inspire and bring about change. And I for one truly believe the fashion industry can and is changing.
Just this week John Lewis stuck a stake in the ground for sustainability. The department store is going to start buying back worn and unwanted clothing as part of its efforts to reduce the 300,000 tons of apparel waste that ends up in landfill every year.
And in East London, ELV Denim is already experimenting with second-hand pieces, creating new styles from two old pairs of jeans with zero waste – something you won't find on the high street.
It's this kind of progressive thinking that will bring around the change needed.
These examples also feed into a much broader trend we're seeing around the 'second life' and resale market however, which is actually being driven by savvy consumers.
Consumers are embracing resale – via platforms like Depop – and swapping as an obvious way to dress more sustainably. The Global Fashion Exchange, for example, runs high-profile 'swishing' (clothing swap) events. The platform has already reached 850 million people around the globe and saved 110 tons of clothing from going into landfill.
In fact, second-hand apparel sales are growing 24 times faster than traditional retail and by 2022, Thredup predicts that second-hand clothing will make up 40% of our closets.
Sustainability is a now-imperative journey for fashion brands and retailers – those that don't make a change risk being left behind. And we have seen this happen only too recently on Britain's high streets. While sitting slightly outside of the fast fashion camp, it's no coincidence that Debenhams and House of Fraser are facing challenges. They have struggled to meet consumer needs in more ways than one.
We've been charting changing consumer mindsets for some time now and have seen a marked shift in attitudes towards fashion purchase behaviours. People are becoming more aware of their carbon footprint and it's partly why we're seeing fashion sales decline and store footfall drop. Not only are people looking for more engaging and personalised experiences when they do shop, but they want to invest in brands that share their values. Even subconsciously we're all making more sustainable decisions, and is why we're seeing a move towards more streamlined wardrobes where the focus is on quality and longevity – something I personally advocate through my own wardrobe.
The sustainable revolution has really only just begun. The next ten years will see a real turning point in the way we think about and consume fashion – but only if we all get on board.