Video has been released showing a former Olympic wrestling champion fighting off seven police officers after they tried to arrest him.
Vyacheslav Oliynyk, who won gold for Ukraine in Atlanta's 1996 Summer Olympics, was pulled over in Kiev on suspicion of drink driving.
Oliynyk, who had reportedly been out celebrating his 50th birthday before the incident, was left bloody-faced after being struck with batons and pepper sprayed.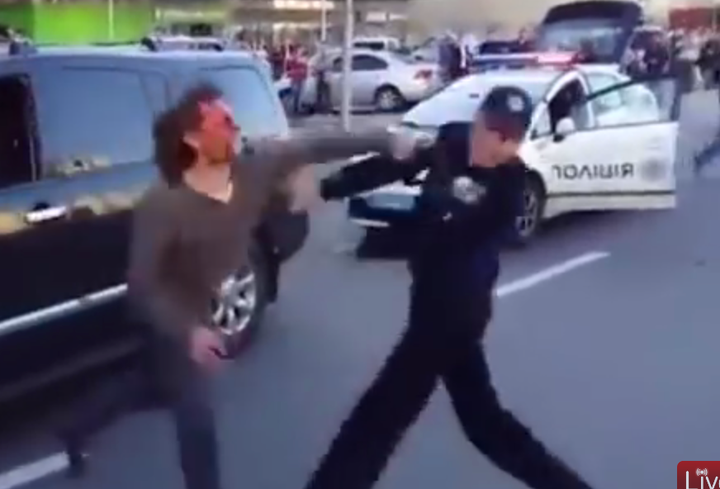 During the footage the wrestler can be seen attempting to punch an officer in the face, and fends off several policemen at a time.
When Oliynk is eventually restrained, a total of seven officers are involved.
Oliynyk later told local media: "I'm partly guilty because I did not stop and I was ignoring the police.
"But I am not a criminal. As far as I can see there will be a court hearing and they will punish me somehow because they always do."
Oluynk added that because police let him go home on the same day as his arrests shows "I didn't do anything that bad".