A former soldier who was left severely disfigured in a car crash has revealed how a face transplant has changed his life.
In 2001, Mitch Hunter was involved in a horrific accident which took his face and leg.
He was travelling in a car which slammed into an electrical pole.
Leaping into action, he managed to push his passenger out of harm's way, however moments later he was zapped by 10,000 volts of electricity for almost five minutes.
The crash left Hunter, who is from Indiana, unrecognisable - to the point where he would walk into a room and people would stare uncomfortably.
"Imagine walking into a room and falling, and everybody noticing. That's how it was every time I walked in a room because of the way my face looked," he told Wish TV.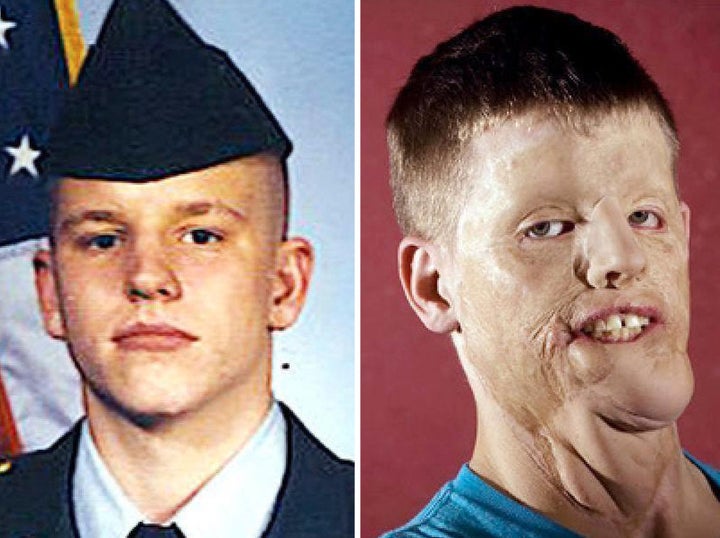 The horrific experience and its aftermath left Hunter sinking deep into depression. However in 2011, his life changed for the better when he became the third person in the world to undergo a full face transplant.
During 14 hours of surgery, Hunter was given a nose and eyelids as well as new muscles and nerves to help his face move properly.
Five years on and he's finally spoken out about his transformation. He said: "I feel just as healthy as I did when I was 21. I feel great."
The 35-year-old now has a full-time job and is able to do lots of fun things with his son, like take him to the cinema, without being stared at.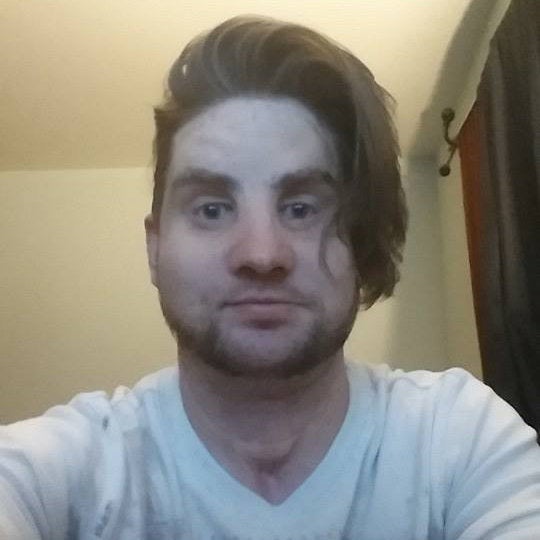 His face is sensitive to touch and he is able to grow facial hair. He can also feel heat, pain and kisses.
He said his journey has been an "amazing" one, despite it being challenging emotionally and physically.
While he still visits hospital twice a year for further work on his face, that doesn't stop him from getting on with life and living it to the full.
He added: "I would like to tell people just not to worry about the small things; live life. Tell the people you love that you love them because you never know when that can be taken away."