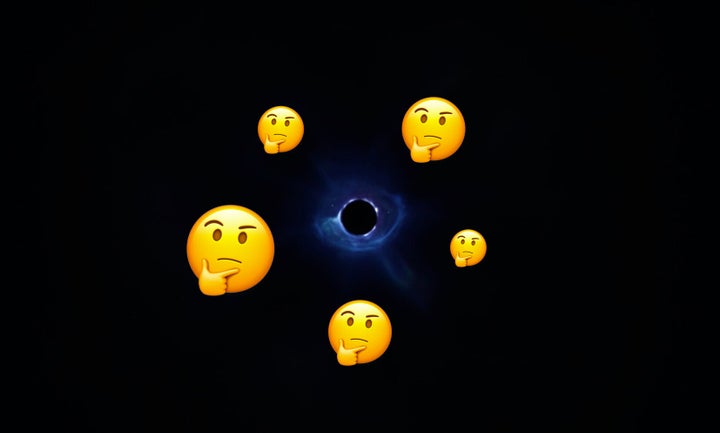 It introduced unsuspecting parents (and teachers) to the Floss and provided a way to keep kids occupied over the holidays. But now, Fortnite has come to a dramatic end – at least for now.
On Sunday it emerged that a huge asteroid had blown up the game's map, marking the end of Season 10 and leaving players unable to make any further moves.
The map has been replaced with a live stream of a black hole – and children (and their parents) are in shock, with #RIPFortnite trending around the world.
Epic Games, which created Fortnite, has deleted every tweet on the game's official Twitter account except for the black hole live stream – which is also being shown on its Facebook page and website.
For the uninitiated – who must have already been in a black hole – Fortnite is a dizzyingly popular online video game which launched in 2017 and had amassed 250 million players worldwide, many of them younger people.
Think a post-apocalyptic, zombie-infested Hunger Games, played out on a huge virtual map, with players spawning in to pick up guns, ammo and building materials. The game's Battle Royale mode sees 100 players fight against each other, or as part of a team, in a huge battle.
Over time there have been 10 seasons which ended in various ways – season 9, for example, finished with a giant fight between a robot and a sea monster. However, none of the seasons have ended in total wipe-out – until now.
So no wonder people (many parents among them) are worried they've spent money on skins and other add-ons which won't be available anymore.
Parents and young players alike have flocked to social media to share their devastation and, in some cases, anger over the game's apparent ending. One concerned mum told the Mirror Online: "My son is heartbroken, he's spent a massive £3,000 on this game since he started playing in season 2.
"What are Epic going to do? People saying the game has ended for good so do we get full refunds on the money we spent because no game means no nothing so we lose out!"
The good news (or bad, depending on how you feel about it) is that it's unlikely this is the last we'll be hearing from Fortnite.
Cnet speculates that Fortnite season 11 (Chapter 2) will kick off on Thursday – so not long to wait. It's also expected we'll see a brand new map, according to Engadget, which cast doubt on whether the original map will survive.
We've contacted Epic for comment and will update you when we hear back.