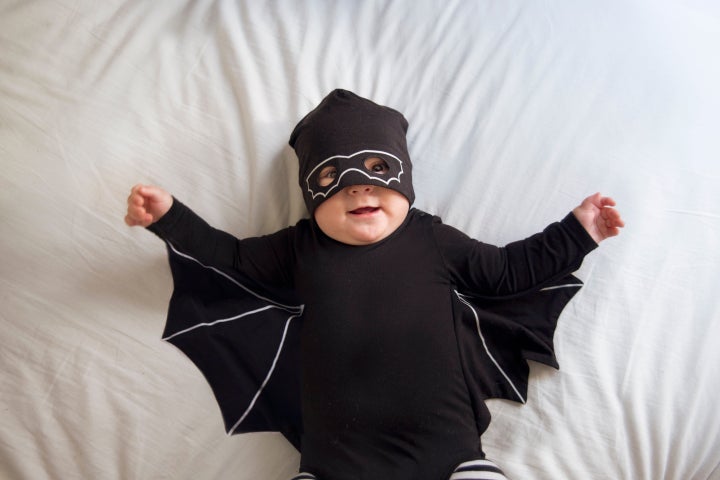 If you're searching for Halloween costume ideas for your kids – or even for yourself – sometimes you need a little extra inspiration. And this list could help.
Google has looked at the most popular costume searches (only in the US, unfortunately, but it still translates) to find out what people are likely to wear this year. And, based on its list, anyone suffering from coulrophobia (a fear of clowns) is going to have a pretty awful Halloween, as there may be a lot of red-lipped grins out there.
IT, aka Pennywise, the shape-shifting, murderous clown entity tops this year's list of costume searches, firmly solidifying the imbalance of there being more creepy than non-creepy clowns out there.
Top 10 most popular Halloween costumes, according to Google:
IT

Witch

Spider-Man

Dinosaur

Descendants

Clown

Fortnite

Chucky

1980s

Unicorn.
The search engine also found that people are seeking out costumes for babies specifically, too. Dressed-up babies are adorable – aren't they?
There are a few very American entries on the list – a concha is a macaroon-like Mexican sweetbread that makes for an extremely cute costume, and the Grinch is a much more beloved cultural institution in the home of Dr Suess than it is here, where it's just a non-beloved Jim Carrey film.
Top 10 most popular Halloween costumes for babies, according to Google:
Banana

Dalmatian

Grinch

Pennywise

Stay Puft [the Marshmallow Man from Ghostbusters]

Starbucks

Concha

Pumpkin

Deer

Olaf [from Frozen].
Once he was dressed in black under-layers, she added "bones" with the help of white tape (you might try this tape if you don't already have some at home).
And, if you're looking for a free printable skeleton mask to provide the final touches – the other alternative would be makeup, but you might value your eyeshadows and powder – you can find one here.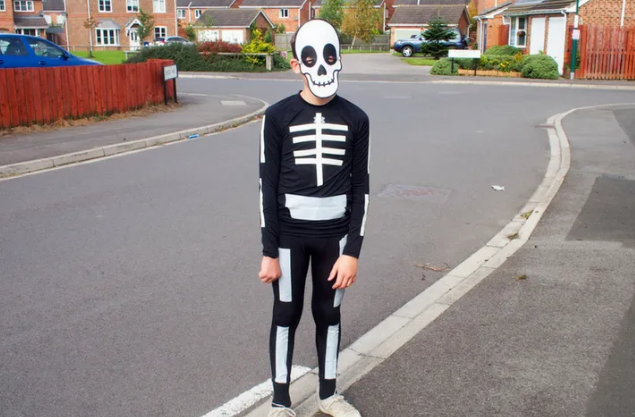 Or, you could go for a simple mask. Maggie Woodley, who blogs at Red Ted Art, nailed the Frankenstein's Monster outfit. Dress your child in all black, and give them one of these masks.
The Frankenstein mask – made of a paper plate – is fun to wear and easy to make, said Maggie: "You'll need a lick of paint, some staples, and you already have yourself an amazing costume." Read detailed instructions how to do it here.