'Me Before You' is coming to UK cinemas on 3 June, but you can watch it early FOR FREE with the Huffington Post UK.
The adaptation of Jojo Moyes' novel stars Emilia Clarke, Sam Claflin, Matthew Lewis, Jenna Coleman and more British stars. It tells the story of Louisa 'Lou' Clark and Will Traynor as they find their lives—and hearts—changing in ways neither one could have imagined.
We have a number of seats available for advanced screenings at the following locations on Sunday 22 May and all you have to do is CLICK HERE to download a pair of FREE tickets! Tickets are allocated on a 'first-come-first-served' basis (terms and conditions apply).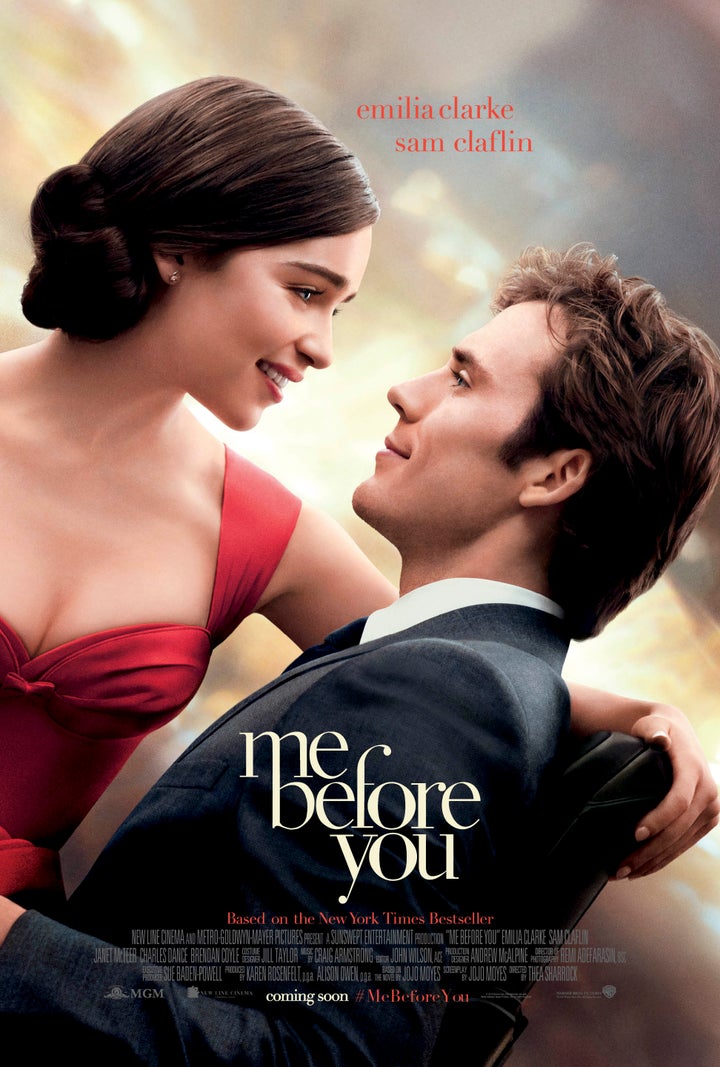 Often times you find love where you least expect it. Sometimes it takes you where you never expected to go…
Louisa "Lou" Clark (Clarke) lives in a quaint town in the English countryside. With no clear direction in her life, the quirky and creative 26-year-old goes from one job to the next in order to help her tight-knit family make ends meet. Her normally cheery outlook is put to the test, however, when she faces her newest career challenge. Taking a job at the local "castle," she becomes caregiver and companion to Will Traynor (Claflin), a wealthy young banker who became wheelchair bound in an accident two years prior, and whose whole world changed dramatically in the blink of an eye. No longer the adventurous soul he once was, the now cynical Will has all but given up. That is until Lou determines to show him that life is worth living. Embarking together on a series of adventures, both Lou and Will get more than they bargained for, and find their lives—and hearts—changing in ways neither one could have imagined.
The cast includes Emilia Clarke, Sam Claflin, Janet McTeer, Charles Dance, Brendan Coyle, Matthew Lewis, Jenna Coleman, Vanessa Kirby.
© 2016 Warner Bros. Entertainment Inc. and Metro-Goldwyn-Mayer Pictures Inc. All Rights Reserved.
Entrants must be aged 16 and over; if an entrant is under the age of 18, they MUST use their other screening ticket to take an adult or guardian over the age of 18
The prize does NOT include travel or accommodation nor does it cover any additional costs
There is no cash alternative to Prizes which are subject to availability, non-transferable, non-negotiable and non-refundable. Prizes may not be sold, offered for sale or used in connection with any other competition or promotion by the Prize winner
Prize details are correct at the date of this Agreement. Events may occur that render the Media Promotion itself or the awarding of Prizes impossible due to unforeseen circumstances or reasons beyond the control of Warner. In this situation, Warner may at its discretion vary or amend Prizes so as to provide reasonable alternative Prizes and Prize winners agree that no liability shall attach to Warner or parties connected to Warner as a result.
The Editor's decision is final and binding on the entrants. No correspondence will be entered into.