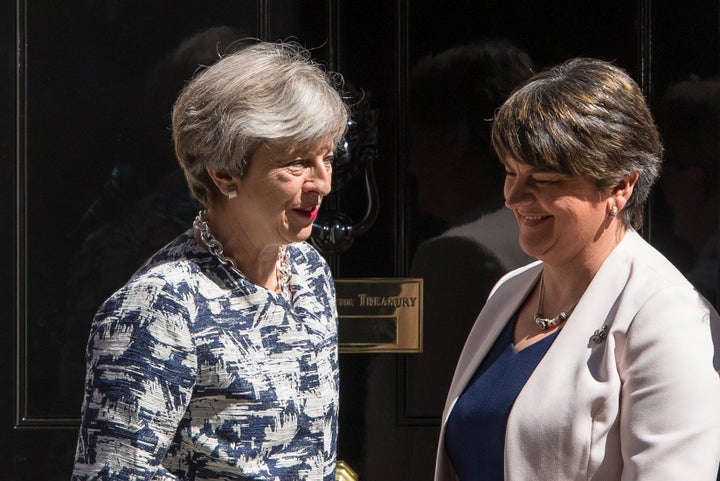 Tory and DUP MPs have voted for controversial cuts to free school meals in England – despite protecting Northern Ireland from similar curbs.
Labour staged a last-gasp bid to block the changes to universal credit benefit thresholds, but was defeated by 312 votes to 254.
Crucially, the Democratic Unionist Party (DUP) - which is propping up Theresa May's government - backed the Government.
Nine DUP MPs sided with 302 Conservatives.
In a rare English-only breakdown of the vote, the Commons deputy speaker revealed the Labour move was defeated by 282 to 214 votes.
Charities and other campaigners claim that the welfare reforms mean that up to a million children will be denied eligibility for free lunches.
Labour points out that the cuts planned for England stand in sharp contrast to the situation in Northern Ireland, where children of the "working poor" will get stronger protection.
Yet in Northern Ireland, where the Government has just taken direct control of spending budgets, the same threshold for eligibility will be nearly double that rate, at £14,000.
The DUP's influence on Theresa May is crucial as its 10 MPs help give her a working majority in Parliament.
May already faces claims that she has "bought" the Democratic Unionist Party's support with a pledge of £1bn in extra funds for Northern Ireland, at a time when the rest of the UK continues to suffer from Tory austerity.
However, Labour won a partial victory on separate plans to axe childcare vouchers this April.
Amid fears of defeat, the Government decided to postpone the change for six months after DUP MPs complained at the possible impact on the lower paid.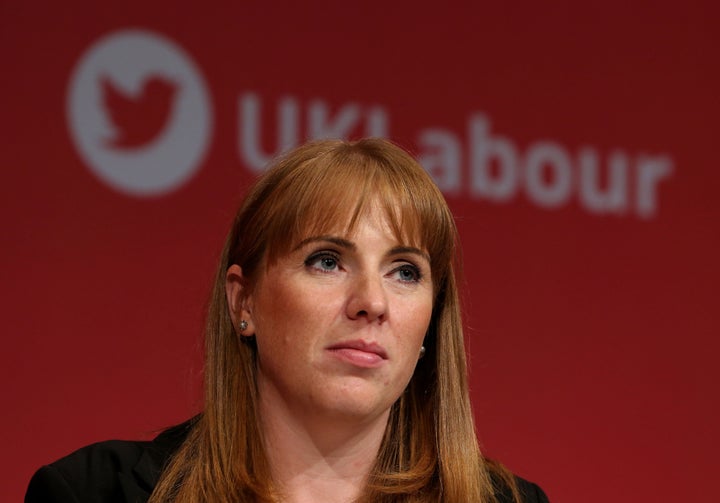 Shadow Education Secretary Angela Rayner told HuffPost: "Tory and DUP MPs may have forced through changes that will hit the poorest families the hardest, but Labour will continue fighting for decent childcare and opposing the Tories' decision to deny free school meals to up to a million of England's most deprived children.
"The next Labour government will extend childcare provision and provide free school meals for all primary school children."
She added that Labour's pressure, the Conservatives had now been forced to delay closing the childcare vouchers scheme for at least another six months.
"Theresa May clearly now has neither a majority nor a mandate for abolishing childcare vouchers and they must be bring any final decision back to Parliament for a meaningful vote."
The only DUP MP to abstain in the vote on free school meals was Emma Little-Pengelly.
Her nine colleagues backed the Tories, including Jim Shannon, who had signed an early day motion attacking the cuts planned for England.
The Children's Society has predicted 1 million children would be denied eligibility to free school meals under the plans.
Its figure was based on what would happen if current transitional arrangements, which give every family on universal credit the right to free school meals, were rolled out nationwide.
But Work and Pensions Secretary Esther McVey and Education Secretary Damian Hinds both rejected those figures.
They accused Labour of scaremongering and insisted that 50,000 more youngsters would benefit than at present.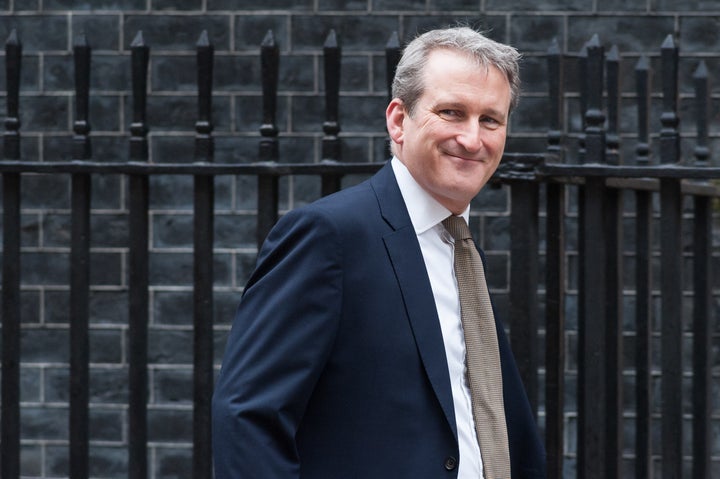 In a further boost to the Northern Ireland party, Chancellor Philip Hammond also agreed in his Spring Statement to a consultation on the scrapping of air passenger duty in the province.
A tranche of £410m in new funding for Belfast was released by Northern Ireland Secretary Karen Bradley last week, including £80m for "immediate health and education pressures".
With the Northern Ireland's power-sharing government suspended, the UK government now directly sets its budget and has decided to maintain the £14,000 threshold for the province secured by the DUP last year.
The Children's Society and the Resolution Foundation think tank have warned that because of the way that universal credit is calculated, parents will face a 'cliff edge' where they lose out if they earn a penny over the £7,400 threshold in England.
Those with one child will need to earn an extra £1,100 a year to cover the cost of school meals.
The regions worst affected by child poverty stand to lose the most from the proposed eligibility criteria.
In London 212,000 children are projected to miss out on free school meals, in the West Midlands with 130,000 children and the North West 130,000 children.
At the moment, all children in all households that have been switched to universal credit also qualify for free school meals.
But as many current benefits aren't eligible for the extra help, the Government worries that once the system is rolled out nationally that would lead to a dramatic expansion in the numbers entitled to the hot lunches.
The Government insists that the £7,400 threshold for England is more generous than the current £6,240 threshold for those not yet on universal credit.
A Department for Education spokesman said after the vote that it was misleading to suggest any families currently in receipt of free meals would lose them.
"This result means that around 50,000 more children will benefit from free school meals by 2022.
"It's right that we continue to support the most disadvantaged children and our changes – which we consulted on – will mean that all children currently receiving a free meal will continue to do so.
"This government will be spending more than any previous government on childcare, and millions of families will get the support they need."