Manchester has a huge choice of venues when it comes to finding fun and free days out with the kids. Northern hot spot Manchester offers exciting rainy day indoor activities for half term alongside places to picnic and outdoor spaces for children to run off some energy.
Here's our guide to things to do and places to go in and around Manchester, based on recommendations from local parents and regular family visitors.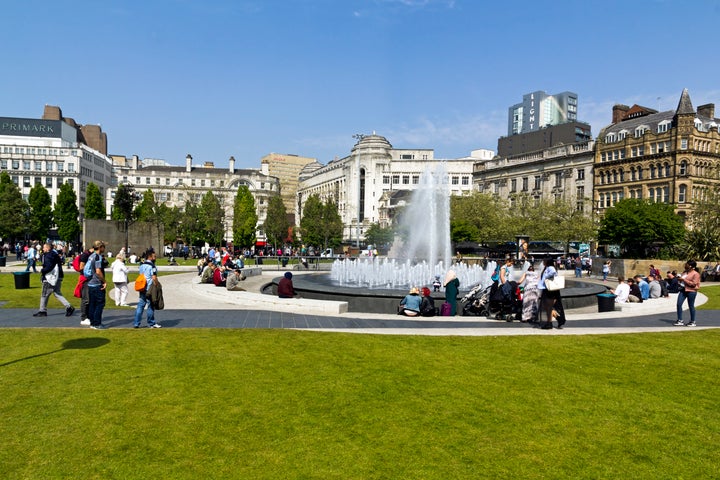 Weekend Walks And Outdoor Adventures
Ordsall Hall near Salford is a Tudor manor house with beautiful gardens. It's closed on Fridays and Saturdays, as it's a popular wedding venue, but free to visit every other day. Children will love seeing how Tudors lived, dressing up in costume, even trying on chain mail, hearing the scary stories of the house's resident ghosts and discovering some of the foods that would have been served at feasts in the Great Dining Hall.
"The orchard is a lovely place for a picnic and a runaround," says local mum Candy Smith, mum to Tom, four. "We often meet up with other families there at the weekend and it's such a huge bonus that the house and gardens are free."
Platts Field Park in Fallowfields, Manchester is a firm favourite with Dave Dean and his family. "It's the perfect park for all age children with a kids' playground, a BMX track and skatepark and it's lovely to sit back and enjoy some green," he says.
The Manchester Donkey Sanctuary gives children the chance to get up close to these lovely, gentle animals, with sanctuary workers on hand to answer all your kids' questions.
"My eight-year-old daughter Belinda is completely obsessed with the donkeys so we come here regularly," says Jayne Burton "Last time's highpoint was being able to give one donkey a really good head scratch. I think when children grow up in the city it's important to give them opportunities to see animals and play outside as much as possible."
As a day out destination, Manchester airport sounds like a weird choice but Runway Visitor Park is clearly a vote winner. "On a clear sunny day it's great fun," says Deirdre Barnes, mum to aviation-mad boys, Joe, nine, and Louis, six. "It's at the end of the runway so you get a brilliant view of planes taking off while standing on the hillocks. There's a children's play area and a nice cafe, but it's fine to bring a picnic and sit at one of the picnic tables." You can book a tour inside Concorde, even taking the controls in the pilot's seat.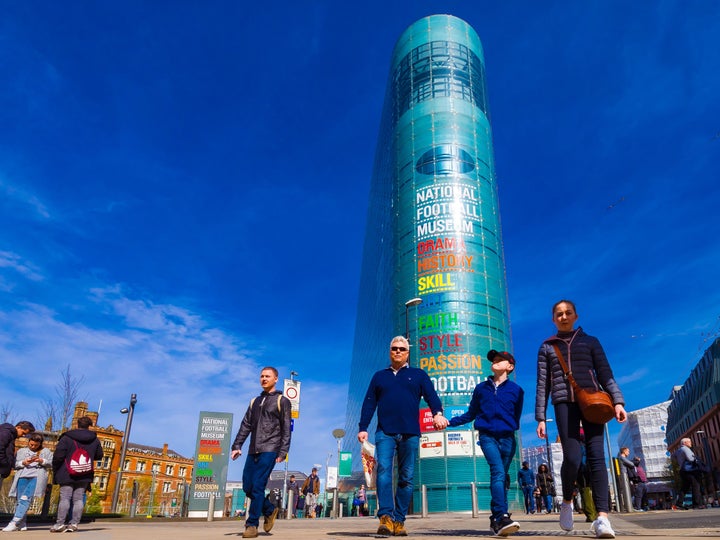 Must-Visit Free Indoor Venues Kids Will Love
A winning trip is a visit to the National Football Museum. With two of the world's most famous and successful football teams both calling Manchester their home, small wonder that this huge museum dedicated to the beautiful game is so popular. There are four floors in the stunning Urbis Building in Cathedral Gardens packed with football history and interactive games.
It's free to enter although you may get pestered into buying Football Plus credits so your child can try out their commentary skills, be photographed lifting a trophy and try out their football skills. "My son is Man City mad so we often stop off here," says Tom Scott, dad to Sam, eight.
A visit to the Museum of Science and Industry makes the ideal rainy day family outing. Filled with exhibitions and displays ranging from robots, to space, to the industrial revolution, this place offers a lot of hands-on fun for free and it's open daily. Highlights include creating a tornardo and watching your own skeleton ride a bike and seeing how many of Manchester's homes could be lit by using household waste. For young builders/demolishers, there's a soft play area stuffed with bright blocks to be stacked and toppled.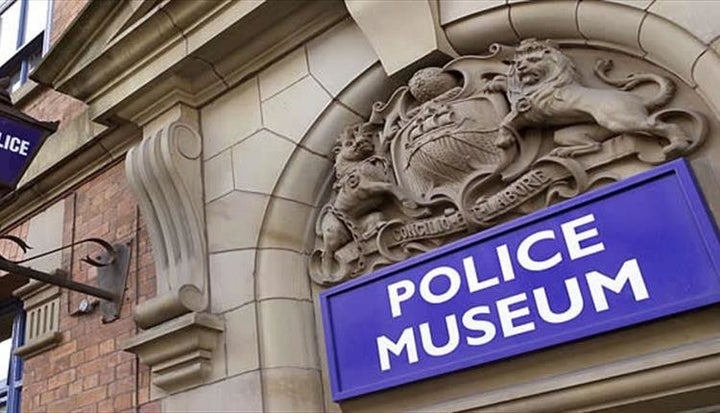 "Greater Manchester Police Museum is a hidden gem for kids in Manchester," says Chloe Blackler, whose children Sadie, 12, Sean, 11 and Samantha, eight, love tales of real life cops and robbers played out in the Victorian slums.
"You can go into the original cells and try out the very hard wooden pillows and try on uniforms and hats, even riot gear. I don't know if my kids are particularly ghoulish (maybe all children are), but they love the sense of real history and bad guys getting caught."
Located on Newport Street in the historic Northern Quarter of Manchester, the Police Museum was one of the city's earliest police stations and has been lovingly restored to reflect the reality of policing in the late 19th and early 20th centuries.
As well as visiting the cells where up to 12 men would be packed in, you can see where arrested men were charged and fingerprinted and then emerge from the dark cells to the impressive magistrates' courtroom upstairs and experience what it felt like to stand in the dock. Volunteer former police guides love regaling children with tales of heroism and villainy.
It's open every Tuesday from from 10.30 – 3.30 and during school holidays it's also open on Thursdays. You can also arrange private tours (still free entry) for groups of more than five people.