Entertaining the kids doesn't have to cost a fortune. There are fun and free activities taking place up and down the UK this May.
Even better, there are two Monday bank holidays this month (on 1 May and 29 May) so you can spend extra time with your children and do something new and memorable.
Here's a selection of some free family days out for inspiration. Make sure you keep an eye out on local forums and notice boards at your leisure centre and library for nearby free events too. Well worth checking out is the ParkLives website, which offers free activities happening in local parks, year-round, including dry slope skiing, paddleboarding and horse riding.
Hoop is a free app that helps parents discover local things to do with kids. Aimed at parents with children aged under 11, it's available on iPhone and Android and lists over 20,000 family friendly events and activities each month throughout the UK.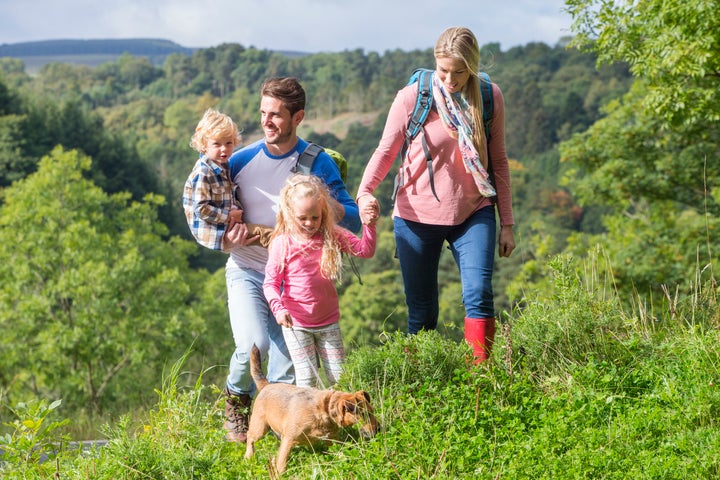 Wave at the Queen. See the website to confirm the exact date in May.
Watch the traditional carriage procession to the State Opening of Parliament (when the House of Commons and House of Lords come together to hear The Queen's speech, outlining the government's agenda for the parliamentary year). Grab a spot on the Mall or Whitehall to see the pomp and ceremony of the Queen and the Duke of Edinburgh riding past in a horse-led coach, escorted by the Household Cavalry.
Watch traditional English dancing in Trafalgar Square, as the Westminster Morris Men, along with Morris teams from all over the country, perform dances from different regions of England.
Between 2.30pm and 5pm, you can catch smaller displays around Westminster, with individual teams dancing at various landmarks and pubs. The dancers make their way back to Trafalgar Square at 5pm, to finish off the day with another hour of mass dancing.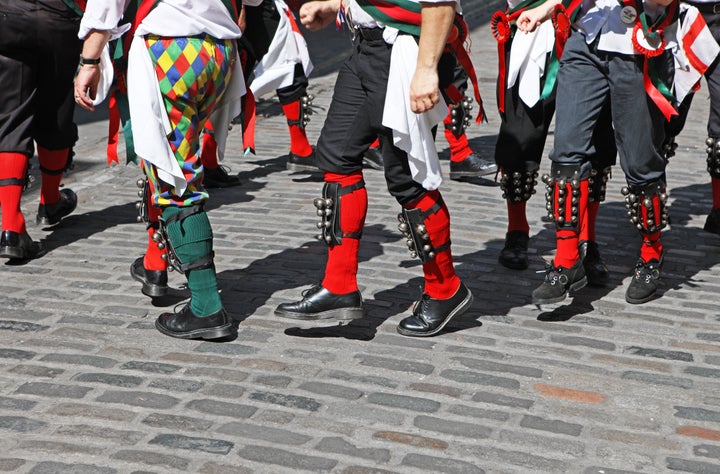 Walk through water - and stay dry at a new installation at Observation Point, London's Southbank, 5 May, 8am - 6pm, 6 & 7 May, 10am - 6pm.
A unique 3D installation at London's Southbank gives you the chance to experience how it would feel to walk through a wall of water - without getting wet. The giant structure created by Bosch will look like a dishwasher and use 2,000 litres of recycled water falling at a rate of 44 litres per minute to create an indoor torrent of liquid. But as you walk towards the torrential curtain of flowing water, state-of-the art motion sensors will respond to your presence and automatically stop the flow of water as you step under it.
Go behind the scenes of the BBC at Level 3, The Mailbox, Birmingham, Mondays to Saturdays 10.00am to 5.00pm, Sundays 11.00am to 5.00pm.
You can have a go presenting the weather, watch news presenters live on air, have a photo taken with the TARDIS or pose behind the Strictly Come Dancing desk doing your best Len Goodman or Darcey Bussell impression.
Children from aged six upwards can compete to see how far they can skim their artificially created stones. You can also admire the impressive old hands, named by the competition as Stoned and Old Tossers.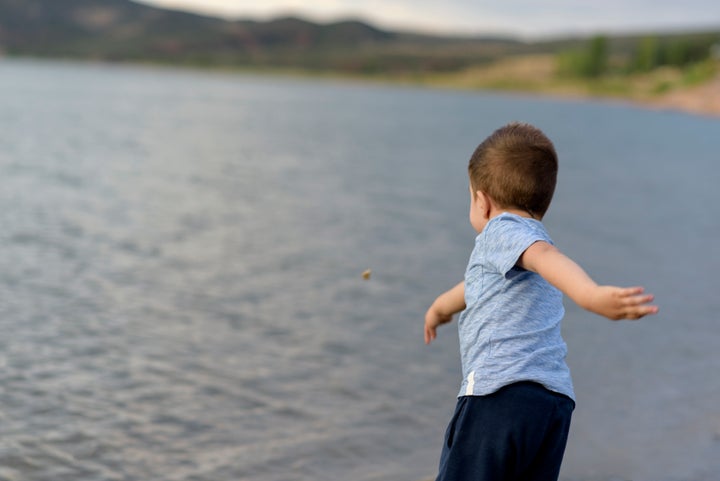 Try the human hamster wheel at the Science Garden at Millennium Point, Birmingham, daily 3-5pm
The £2.5 million Science Garden opened in 2012 and is the first in the UK. The outdoor discovery space, directly in front of the Thinktank, is home to over 30 hands-on exhibits bringing themes of engineering, mechanics and transportation to life. You can try riding a square-wheeled wagon or have a go on the human hamster wheel.
Go on the Gruffalo Trail as part of the new Chiltern's Walking Festival, 15 - 29 May
There are 69 family-friendly events and activities listed in the programme. Individual walk details give guidance on suitable ages, likely terrain and distance involved. Some, though not all, are free of charge. As well as the Gruffalo Trail in Wendover Woods, you could also go on a Swishwiffling Storytelling walk in Great Missenden or a walk on the wild side in Chalfont St Peter.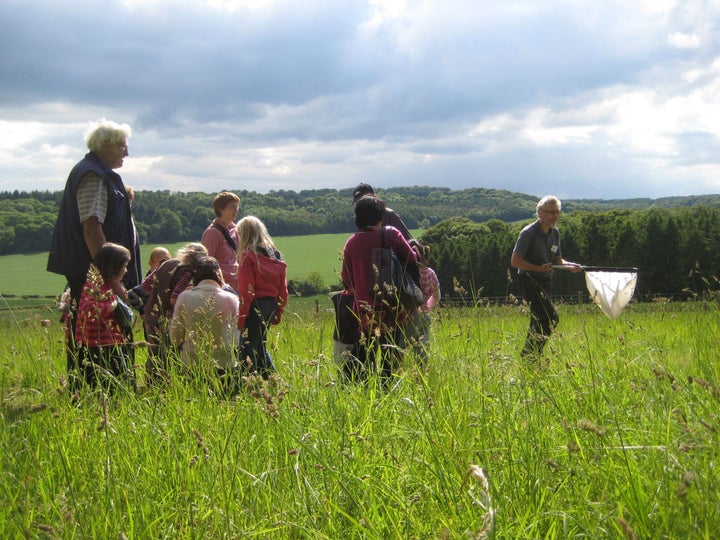 The annual festival will open with a family weekend at the National Museum of Scotland (27 - 28 May, 10am - 5pm) with free drop-in events all day including live music, pop-up performances, storytelling and hands-on arts activities.
While the performances (dance, theatre, puppets and even an underwater performance) will need to be booked, expect the city to host a variety of street performers too.
Watch beach polo at Watergate Bay, Cornwall, 19 - 21 May.
Skilled polo players and their horses will be returning to north Cornwall's Watergate Bay beach for the event's 10th anniversary this year, with a packed schedule of family fun, including exciting polo matches, beach entertainment, food and live music over three consecutive days. Guests are encouraged to take part in activities including welly wanging, a charity dog show, tug of wars, Segway polo taster sessions and slacklining above the sand.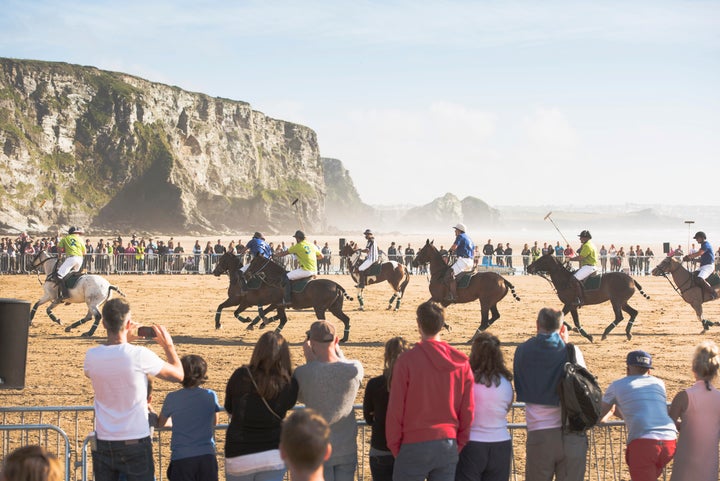 Taste watercress ice-cream at the Watercress Festival, Alresford, Hampshire, 21 May, 10am - 4pm.
The World's Capital of Watercress, Alresford plays host to the annual event with family attractions and a wide range of mouthwatering watercress treats ranging from traditional soup and cakes, to watercress ice-cream and watercress beer. At 10.30am the Watercress King and Queen are transported by traditional horse and cart up the street, followed by a procession of Morris dancers, musicians and local school children, all in carnival mood as they parade through the town. In the afternoon the hilarious World Watercress Eating Championships is not to be missed