A US police force has released footage of two officers fatally shooting an unarmed teenager.
Dylan Noble was killed on June 25 during a traffic stop in California.
After Noble pulled his car over, he got out of the vehicle and was shot four times, including two times while he was lying on the ground.
Officers thought the 19-year-old was armed, Fresno Police Chief Jerry Dyer told a news conference.
The footage release comes as police are under increasing scrutiny across the US over a number of high-profile police killings of unarmed black people.
"They just wanted to shoot him," Dylan's father, Darren Noble, said after watching the footage, the Guardian reports.
"They're just trigger-happy."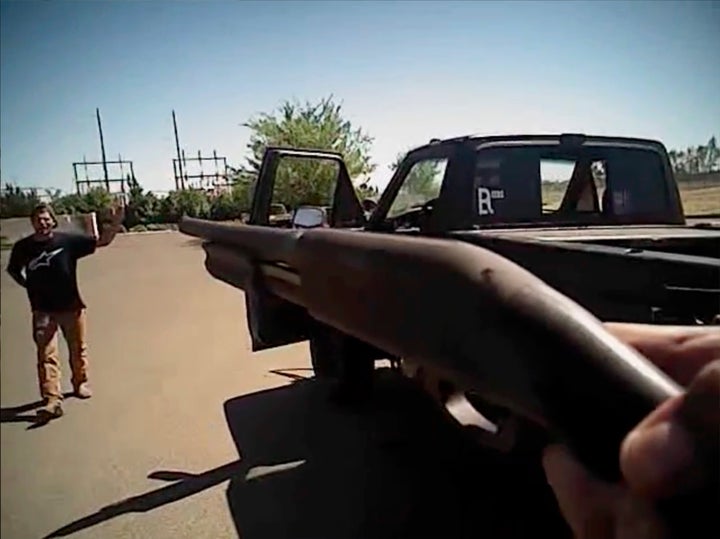 The footage was shown to the family before it was released to the public.
Dyer said the decision to release the recording was based on public concern over how police handled the incident, which has sparked protests.
"I am calling for calm in our community," he said.
The footage shows Noble getting out of a pick-up truck during a traffic stop and then failing to comply with officers' commands several times.
During the incident, Noble said that he "hated his life" and held his right hand behind his back.
Officers also saw Noble reach into his glove box and grasp something, Dyer said.
Noble repeatedly put his right hand behind his back and into his waistband as he walked towards police who had their weapons drawn.
One of the officers told investigators that "he thought Noble was either taunting him or was practicing pulling out a gun," said Dyer, Reuters reports.
Dyer later noted that Noble was unarmed.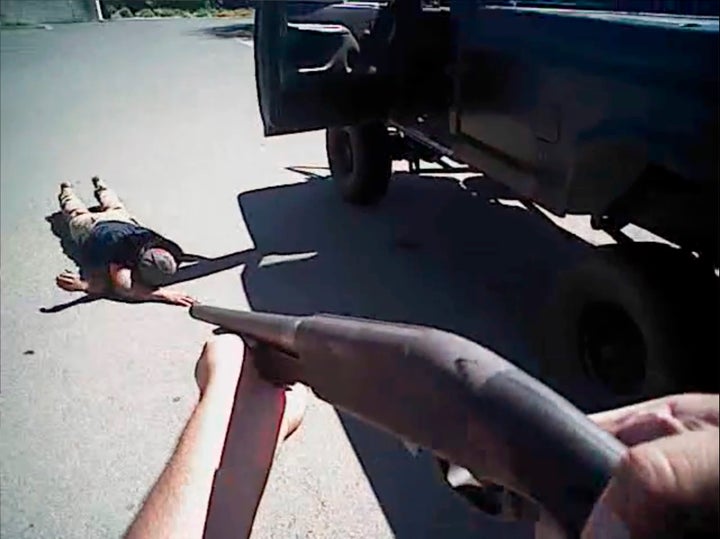 An officer then twice shot Noble, who fell to the ground.
He then fired a third round at Noble as he was reaching again under his shirt and into his waistband. A second officer shot Noble when he again reached into his waistband, the video showed.
"Some of this video will answer many of the questions that are out there in this community," Dyer said.
"However, I also believe this video is going to raise questions just as those questions exist in my mind as well."
Dyer said questions remain as to whether the last two shots that were fired by police when Noble was lying on the ground were necessary. A criminal and an internal affairs investigation are ongoing, he said.
Noble's mother has filed a wrongful-death claim against the department, local media reported.