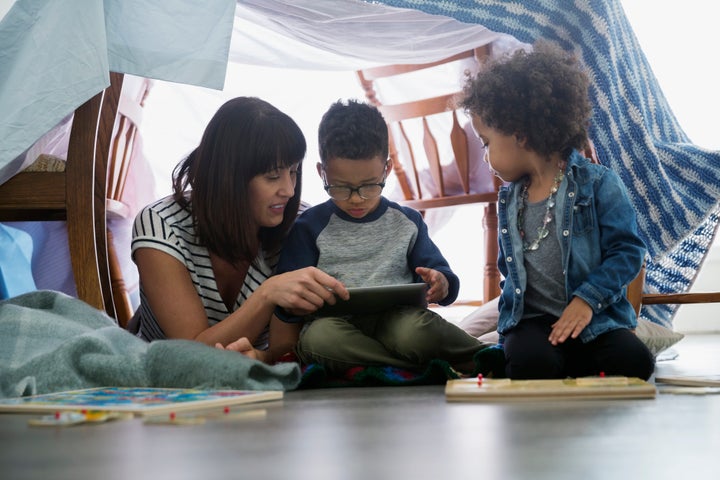 Few of us get to spend all of of our time with our children. In fact, 72% of mums work in the UK. So on those precious hours away from your desk, whether that's during the week, weekends or sunny holidays, let's aim to pack in as much fun when we can.
Planned outings and days out can be great, and it's important to give your children as many different experiences as possible, whether it's visiting a museum or taking a trip to the beach. But so too can the small windows of quieter time, when we give our undivided attention to our children and enjoy the simple joy of chats, laughter and squeezy cuddles.
"You don't get this time with young children back, so make the most of it when you can. It's a shame to think that you might look back and regret not giving them a little more attention when they're older," says Liat Hughes Joshi, parenting expert and author of How to Unplug Your Child: 101 Ways To Help Your Kids Turn Off Their Gadgets And Enjoy Real Life. "Peel yourself and your child away from screens and make some real life memories together. Screens are part of all our lives but when they start to become life itself, we're missing out on so much."
So ditch your mobile, forget keeping abreast of email or putting up the next load of washing for just a while and make some happy memories with your child that will last a lifetime.
Here are some fun ideas to do together, come rain or shine.
1. Build a den with sheets over two chairs and have an indoors picnic.
2. Go blackberry picking. Make summer pudding or sorbet together with your juicy crop.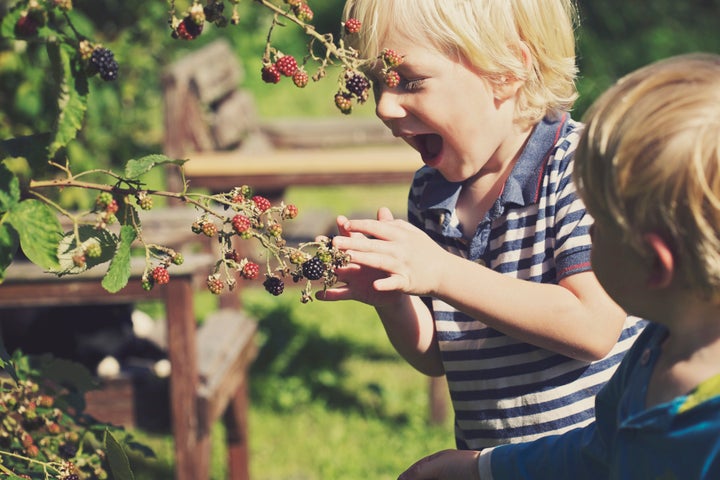 3. Climb a hill (and roll down it).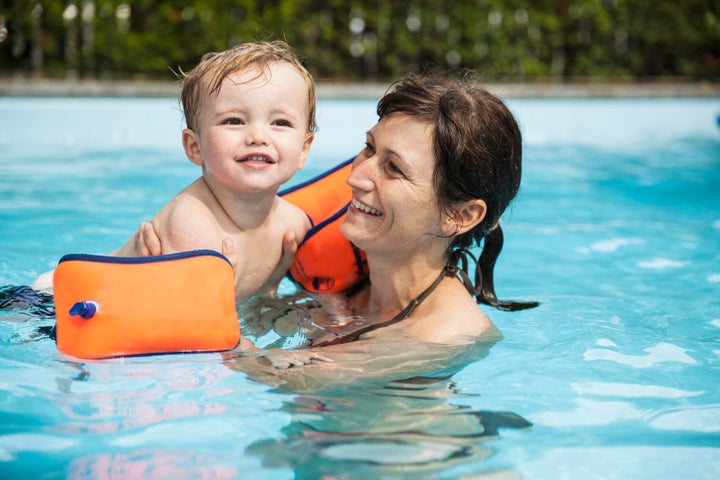 5. Visit relatives. Tell your children about what you did and what you wore when you were their age and look through old photo albums.
6. Have a picnic at a local beauty spot or the park.
7. Visit a museum. The best museum trips aren't too ambitious but have a few memorable moments. Search out ones with interactive elements. Children love dressing up in costumes, pressing knobs and buttons and getting inside exhibits.
8. Do something different. Look online or in your local paper to find something new in your local area, from a drop-in play group to a visiting play bus.
9. Take a train, bus or tube together.
10. Open your own home cinema with a film and a bowl of homemade popcorn.
12. Go to the local library and enjoy reading to your child and choosing books to take home.
13. Meet up with a friend and her child in the park.
14. Take a trip to a different playground with new, exciting challenges.
16. Have messy fun in your home sandpit or paddling pool.
17. Make something fabulous from a cardboard box. The possibilities are endless: a rocket, car, shop, puppet theatre?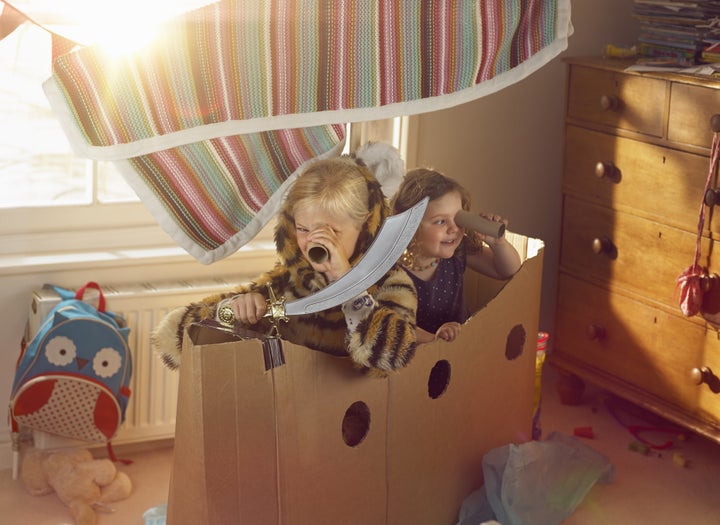 19. Plant some flower seeds. Nasturtiums and sunflowers are good bets as the seeds are big and they don't need mollycoddling.
20. Make some fairy cakes with fun decorations. Yum!
21. Head to your local soft playcentre. Don't just watch - get in there too!
22. Play hide-and-seek or sardines.
23. Kick a football around and perfect your GOAL!! victory run.
24. Melt marshmallows on sticks over a fire.
25. Do some painting and drawing together.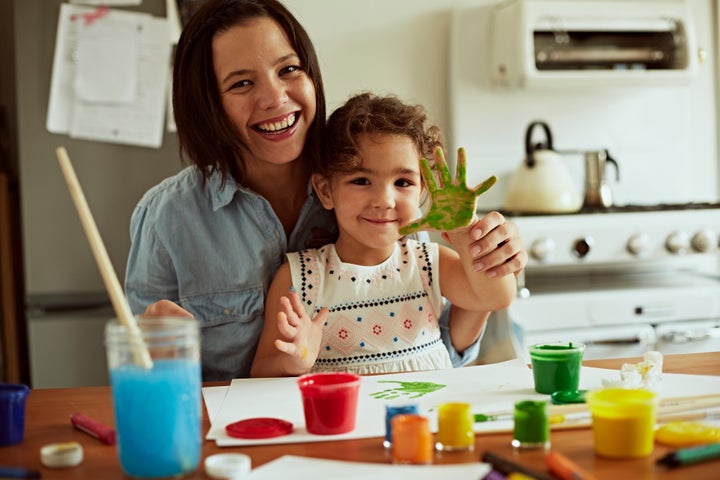 26. Go on a walk and collect different shaped leaves. At home, you can identify them, draw around each leaf or stick them on paper.
27. Do some jigsaws and play some simple board games like Snakes and Ladders and Tummy Ache.
28. Go for a bike ride together.
29. Go for a coffee/babyccino in a cafe and play the 'would you rather' game. Cue much hilarity with increasingly surreal options.
30. Make pizza. Once the bread dough has risen miraculously, let your child choose their favourite toppings. Sweetcorn and ham, anybody?
31. Write letters or postcards together. Your child can do the drawings and dictate messages - or write themselves. Let your child post their letters to family and friends. Hopefully, they'll receive a reply too.
32. Put your wellies on and jump in muddy puddles. So much more fun than watching Peppa Pig do it.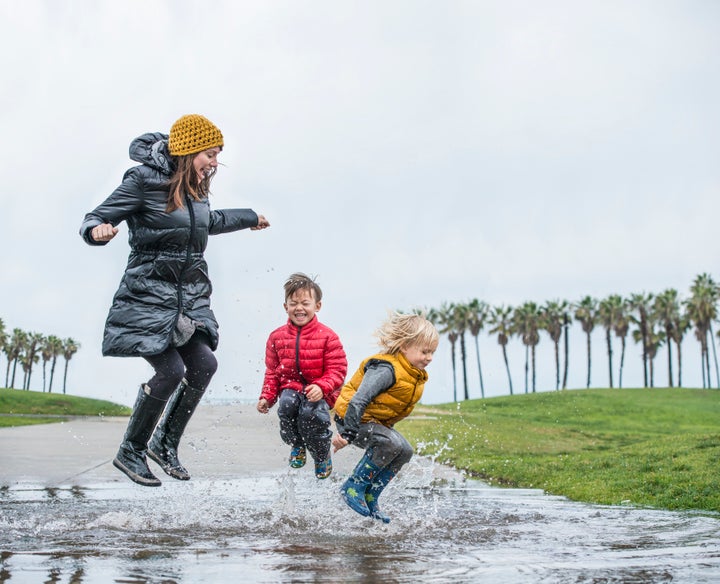 33. Make Lego or Duplo creations together. The tallest tower? The most unusual vehicle?