Internet shopping. Oh-so convenient, but not without its perils.
That's what one girl learned the hard way when she ordered a prom dress online, thinking she'd nabbed herself a bargain.
Juliet Jacoby, a 17-year-old from Colorado, found the prom dress of her dreams for $149 (£104). But deciding it was a little pricey, her mum tracked down what she thought was the same style costing $35 (£24) from another website instead.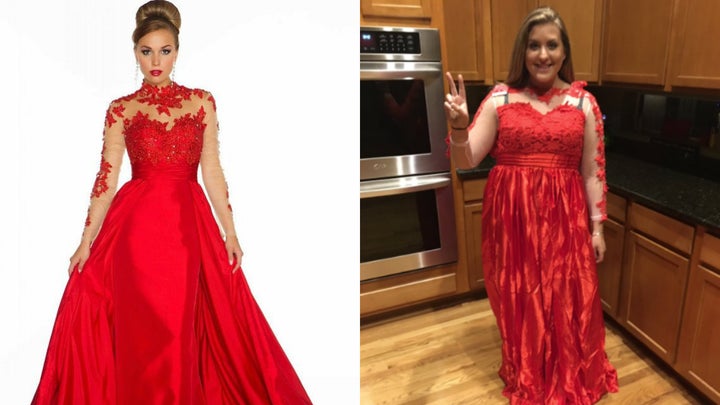 And this is what happened.
"I waited in front of the garage door to see what my mum's reaction was, and all she did was stand there with the most shocked face for about five seconds, then burst out laughing," Juliet told Seventeen magazine.
"My dad said I could still wear it to prom, but I was like, hell to the no! I will not wear this to prom."
Luckily, Juliet also ordered a backup dress, which she'll wear to her prom instead. Phew!