Warning: This article contains spoilers for the eighth series of Game Of Thrones.
"In honor of Easter, I guess 'Game of Thrones' wanted the storyline to have a little Easter bunny hop hop hoppin' into that pussy. And that's the tea," Sophie said, while wearing a robe and swigging wine in an Instagram story.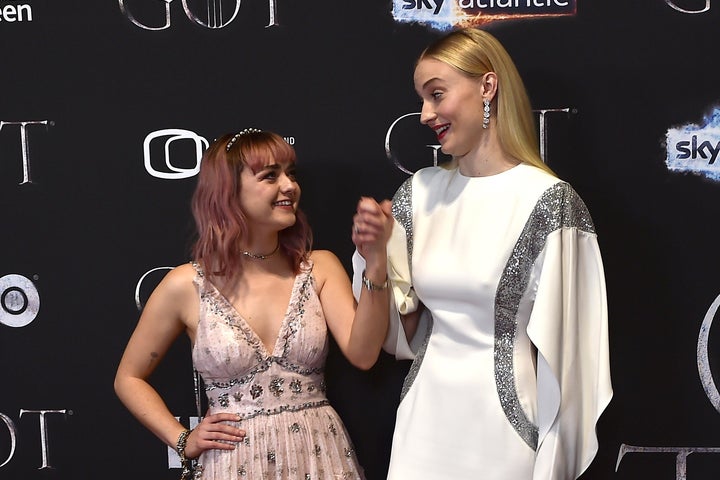 The duo got it on after Gendry delivered a custom-made weapon Arya demanded he make for her. Arya grilled him about his experience with other women and promptly told him to take his pants off.
'Twas female empowerment personified.
In response to this, Turner, who plays sister Sansa to Arya, went on Instagram to call out her friend getting freaky.
Honestly, this is the only thing we should all be talking about today. Sex is good as is celebrating it when your friends are enjoying some ... fictional or otherwise.