Former Game Of Thrones star Emilia Clarke has shared her take on what she thinks became of her character (well, her body at least) after the events of the finale.
And be warned, it's a little on the gruesome side.
As fans of the hit fantasy show will recall, Emilia's character Daenerys Targaryen was killed by Jon Snow in the divisive finale, after which her cherished dragon Drogon flew in, melted the Ice Throne and left with her body.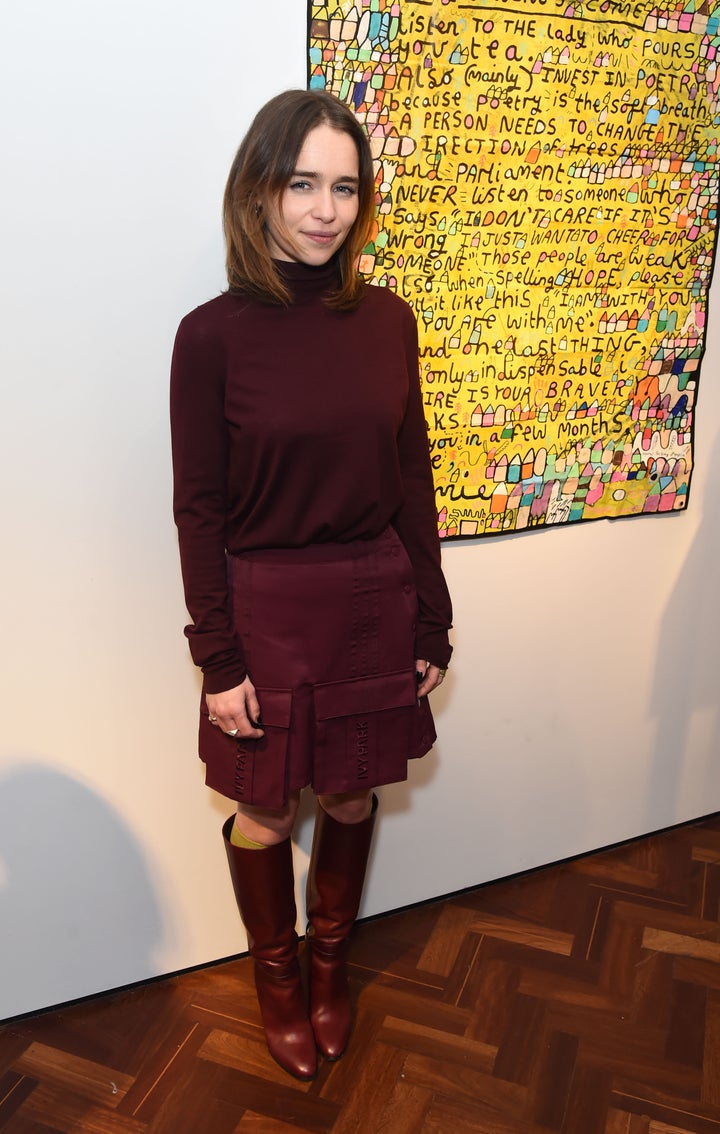 "I think he flies around with her body until it decomposes," she says (via TV Line).
See, we told you it was grim.
She adds: "I literally think he keeps flying until he can't fly anymore. He just keeps grieving."
The new book features interviews with the cast and crew of Game Of Thrones, taking fans behind the scenes of the hit show.
While fans of the show – not to mention its cast – have been divided about the Game Of Thrones finale since it aired in 2019, Emilia has been largely positive about the events of the last series.
"And yeah, was I annoyed that Jon Snow didn't have to deal with something? He got away with murder — literally."