A picture used in a advert for Gap Kids has divided opinion online, with some claiming it is racist.
Gap Kids released their latest ad campaign for its line of athletic children's clothes created with Ellen DeGeneres, on Sunday - but some consumers were less than impressed by one of the images.
The picture, featuring four girls in the GapKids X ED range of clothes, sparked criticism for the poses of two of the youngsters.
A white girl was seen standing smiling with her arm resting on the head of a shorter black girl, who looked solemn.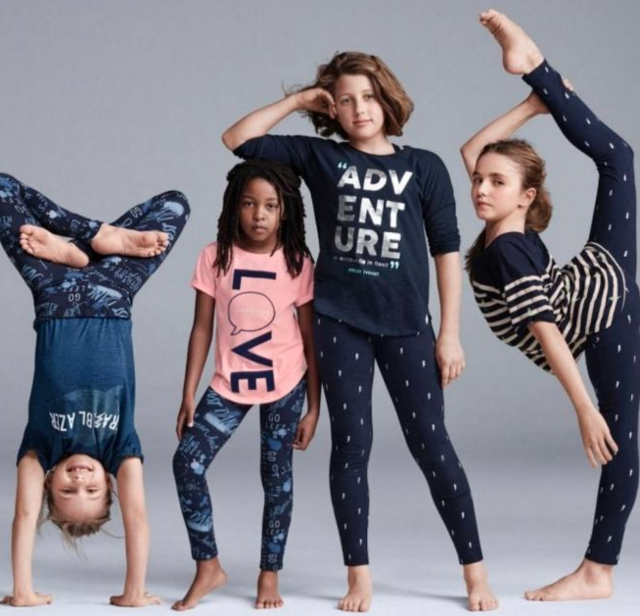 The image was strongly criticised by many...
While others defended it...
US filmmaker Matthew A. Cherry tweeted a past Gap Kids ad, which featured similar shot with a black girl resting her arm on top of a shorter white girls' head. This is turn sparked further debate...
Writing on the Huffington Post US, Voices culture writer Zeba Blay, said: "It is, perhaps, far too simplistic to simply call this ad racist. Upon seeing the ad and the reaction to it, I (as a writer who relishes in calling out racist BS), raised an eyebrow at how worked up people were over it. My initial reaction was not "this is racist!", but that it was certainly a bad PR move.
"I found the pose to be pretty harmless. And yet, it's unfair to say that the people who do take issue with the photo are simply overreacting. Because it's not the pose itself that is the problem, but the context in which it is delivered."
Gap later apologised in a statement, according to Ad Week, saying: "As a brand with a proud 46 year history of championing diversity and inclusivity, we appreciate the conversation that has taken place and are sorry to anyone we've offended."
It added: "This GapKids campaign highlights true stories of talented girls who are celebrating creative self-expression and sharing their messages of empowerment. We are replacing the image with a different shot from the campaign, which encourages girls (and boys) everywhere to be themselves and feel pride in what makes them unique."
Related