Gavin Williamson's appointment as defence secretary has triggered an angry backlash from some Tory MPs suspicious that he engineered the promotion for himself and was eyeing up a future leadership bid.
The 41-year-old close ally of Theresa May was given the job by the prime minister on Thursday morning following Sir Michael Fallon's resignation.
Sir Michael quit the Cabinet on Wednesday evening amid claims he engaged in inappropriate behaviour towards women.
Williamson said he was "honoured and excited" by the appointment and had "admiration for the professionalism and valour" of the Armed Forces.
The MP for South Staffordshire, who moves up from the position of Chief Whip, had not been seen as a frontrunner for the vacancy as he has not held a ministerial job in a government department.
One minister told HuffPost UK it was an "appalling appointment" and another said Williamson was a "real slimeball".
Expressing surprise at Williamson's meteoric rise, another minister added: "My gob is smacked."
"It looks like [May's] a prisoner of the men she's supposed to be leading...She's promoted two grey suits"
Williamson, who famously keeps a pet Tarantula named Cronus in his office, was May's parliamentary campaign manager during 2016 Tory leadership race.
As Chief Whip he had the job of maintaining party discipline in the wake of May's disastrous general election.
He previously served as David Cameron's parliamentary aide and backed the Remain campaign in the EU referendum.
The reshuffle came as Westminster has been rocked by sexual harassment allegations against MPs and ministers.
Williamson's former deputy Julian Smith, 46, has been promoted to Chief Whip.
Esther McVey, 50, the MP for Tatton and a former employment minister, has been made Smith's deputy.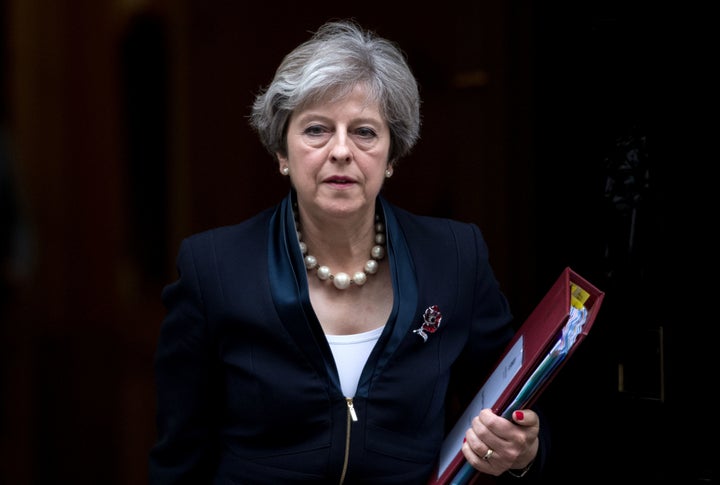 Tory MP Nadhim Zahawi said Williamson was an "inspired choice" to take over at the Ministry of Defence.
And Nick Boles, MP for Grantham, said Williamson was "clearly effective as Chief Whip and loyal to both PMs he's served".
However behind the scenes many Conservatives slammed May's decision to promote her ally.
Tory MP Sarah Wollaston told BBC Radio 4′s World at One programme that while Williamson was "likable", the defence secretary job should have gone to someone more experienced.
She also said it "could have been a woman". The UK has never had a female defence secretary and Tory MP Penny Mordaunt, a former defence minister, had been tipped for promotion.
"Penny Mordaunt would have been a popular choice, [she is] very experienced and respected," Wollaston said.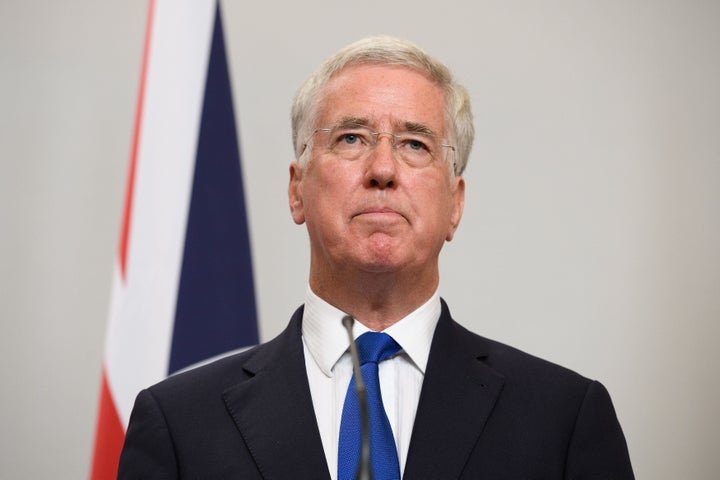 Sir Michael resigned from the Cabinet on Wednesday evening following allegations he had behaved inappropriately.
He said he had "fallen below the high standards required". The shock announcement came after it emerged he had repeatedly put his hand on a journalist's knee at a dinner in 2002.
Cabinet Secretary Sir Jeremy Heywood is looking into claims made against May's de facto deputy prime minister Damian Green and international trade minister Mark Garnier.
Ruth Davidson, the Scottish Tory leader, said this morning it was time for some "house clearing" in parliament using some "pretty big shovels".
"The dam has broken on this now, and these male-dominated professions, overwhelmingly male-dominated professions, where the boys' own locker room culture has prevailed, and it's all been a bit bit of a laugh, has got to stop," she told BBC Radio 4′s Today programme.