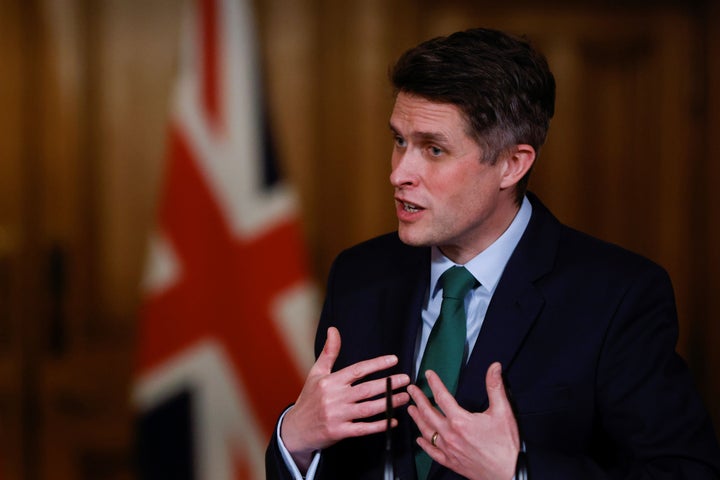 Gavin Williamson made yet another gaffe on Thursday during a virtual appearance at the Universities UK conference, when he urged teachers to return to in-person teaching.
The Times' Nicola Woolcock tweeted: "Gavin Williamson doesn't turn up in person to Universities UK conference in Newcastle – but uses his videolink speech to warn universities to get back to in person teaching..."
The irony of his advice was not lost on Twitter.
The Bureau's journalist Gareth Davies sarcastically tweeted: "He's having a good week."
He added: "'Gavin a mare' should be thing."
Others speculated Williamson did not go to Newcastle because he needed to be in the House of Commons on Thursday – it's thought he might be up for demotion in a cabinet reshuffle.
Government officials have denied that there will be any ministerial changes introduced this week, but the internet was not convinced.
Unfortunately for Williamson, this was not a one-off blunder. His Twitter critics weren't slow to point out that this is just the latest in a long line of very embarrassing errors the education secretary has made during his time in a public-facing role.
Only on Wednesday, it was revealed Williamson had spoken to Rugby Union player Maro Itoje about his laptop for children campaigns – but he then mistook Itoje for England footballer and prominent anti-poverty activist Marcus Rashford in an interview with the Evening Standard.
The education secretary later addressed his mistake after the interview was published, saying: "Towards the end of a wide-ranging interview in which I talked about both the laptops and school meals campaign, I conflated the issues and made a genuine mistake.
"We corrected this with the journalist before publication of the story.
"I have huge respect for both Marcus Rashford and Maro Itoje who run effective and inspiring campaigns."
The internet has not forgotten about this mix-up, though.
Commenting on Williamson's absence at Thursday's conference, one Twitter user joked: "He probably mistake Newcastle for Newquay. Easy to get confused as they both look the same."