Footage has captured the dramatic moment a gender reveal stunt went disastrously wrong – and left a car engulfed in flames.
The car was filmed doing "burnouts" on a rural road in Australia, causing clouds of blue smoke to billow from the tyres.
Rather than being a light-hearted way of revealing the expectant parents would be having a baby boy, the stunt took a much more dangerous turn.
After driving a short distance, the car suddenly set alight and left onlookers rushing to pull the driver from the front seat.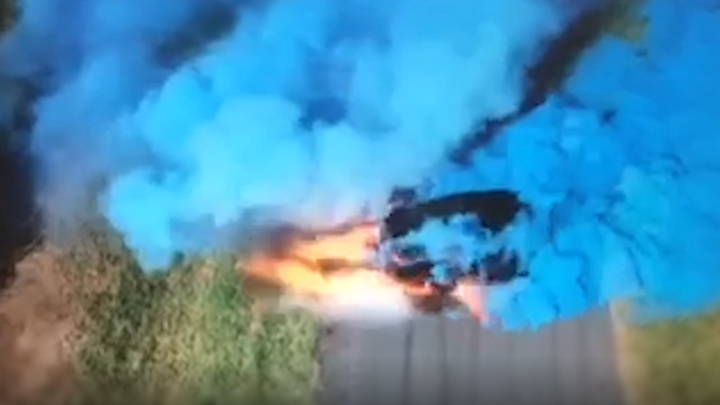 A 29-year-old man was later convicted of one count of dangerous operation of a motor vehicle. The incident happened on the Gold Coast, south of Brisbane, in 2018, but Queensland Police have released the footage in a bid to deter others from similar stunts. Best stick to cakes, not cars, next time, guys.
It's not the first time a gender reveal has taken a turn for the worse. Last year, a video was released of a party in Arizona, US, which caused a 45,000-acre fire.
The blaze, near Green Valley in Arizona, was started by an off-duty border patrol agent who was attempting a stunt in which he shot a rifle at a target in the middle of a grassy area.
Blue smoke was emitted but the sparks ignited the dry grass all around the target and the flames quickly fanned. The fire caused more than $8m worth of damage.