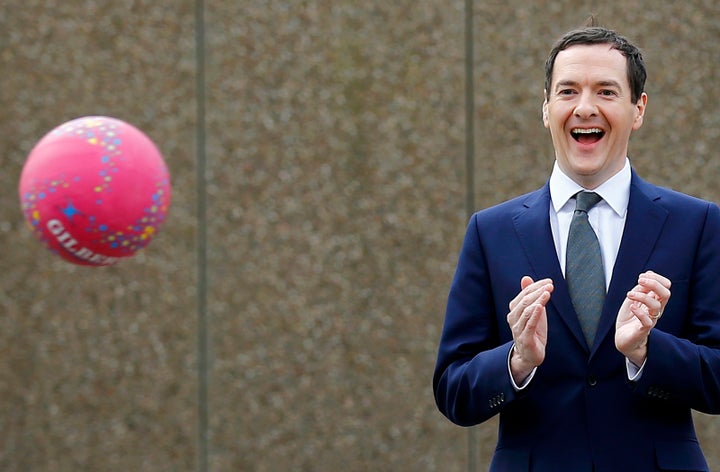 George Osborne's Budget yesterday handed Fleet Street a big story - a tax on fizzy drinks to tackle Britain's growing obesity crisis.
Newspapers were grateful for the hand-out, and duly splashed the "sugar tax" on their front pages (though none were especially convinced).
However, many think the actually relatively modest reform - between 18 pence and 24 pence added to a litre of pop - provided cover for a raft of bad news buried within the annual financial statement itself, and from across Whitehall.
Tellingly, even George Osborne's former chief of staff, Rupert Harrison, admitted that the Chancellor's team would "probably all assume" the media would take the bait.
So here are seven instances where stories have been under-played, little-noticed or totally ignored.
Wheels come off Osborne's austerity plan
Osborne admitted he has missed two targets: the welfare cap and reducing public sector net debt as a share of GDP. And the Office for Budget Responsibility watchdog warned there was only a 50-50 chance of meeting his third goal - getting Britain "back in the black" by 2020.
To do that, he will need to find £31.8 billion - the difference between the surplus of £10.4 billion he is aiming for and the deficit of £21.4 billion pencilled in for 2018/19. It'll take cuts and, many think, some magic tricks.
Labour MP Alison McGovern was one of the first to smell a cover-up. "Would it be cynical to wonder if the sugar tax announcement was made today to distract from the debt & deficit numbers? Would it?," she tweeted.
Others were of the same mind, including Times' columnist Hugo Rifkind.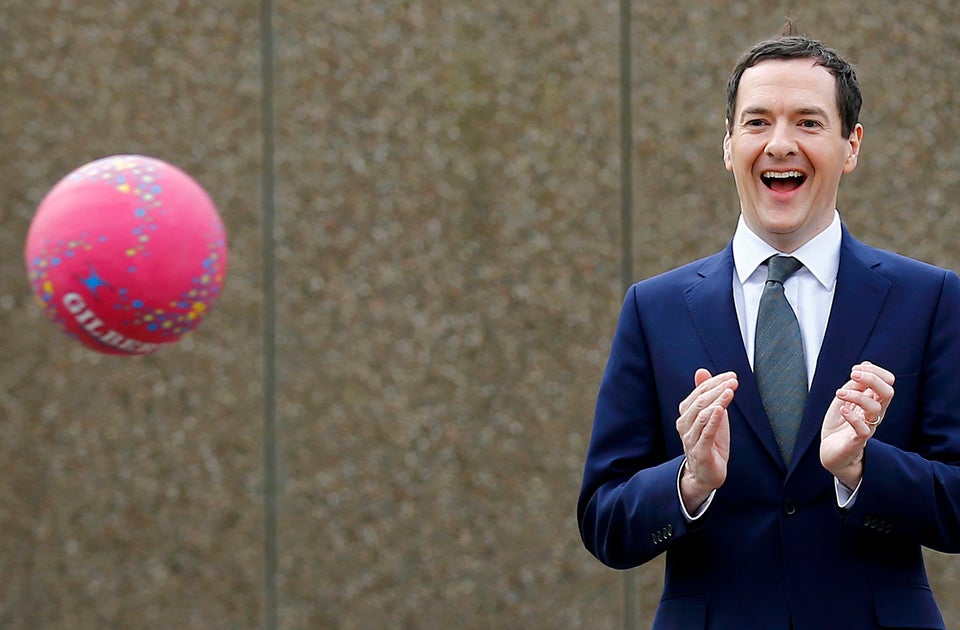 George Osborne visits school in Yorkshire
Network Rail privatisation rejected
The Government was determined to privatise Network Rail, the state-owned company that runs the railways, after it failed to complete a £38bn improvement programme after over-spending on electrifying some lines. It caused embarrassment for Osborne and his vision of a "northern powerhouse".
However, the independent Shaw Review, yesterday dismissed the possibility - warning it would lead to higher fares. As Labour MP Jo Stevens pointed out, this was "not quite what Tories wanted".
Obama confirms he is to visit the UK
The US President's visit had been briefed to the Sunday newspapers, but there'd been no official confirmation. It finally came as Osborne was on his feet in the House of Commons, and is seen as controversial since he is expected to urge UK voters to back staying in the European Union - much to the annoyance of "Brexit"-ers.
Welfare cuts made without MPs debating
On Tuesday night, the eve of the Budget, MPs voted through £1 billion of cuts to tax credits - but without it being debated on the floor of the House of Commons.
Osborne had pledged to row back from the controversial reform of the top-up benefit for low-paid workers - but an "income disregard" remained.
The change reduces the amount people's income can increase in a year before their claim is re-assessed – from £5,000 to £2,500 - and Labour thinks a £1 billion in cuts will hit 800,000 more people on low incomes.
The vote took place as a result of the legislation going through via a Statutory Instrument - a device which means MPs don't debate the proposal. At the same time, journalists were being briefed about the Chancellor's announcement that all schools would have to become academies.
Schools reform under-sold
Some appear to be suggesting the impact of Osborne ranging beyond his Treasury brief and into education reform was hidden in plain sight. There was little attempt to disguise the plan to strip local authorities of control of schools, but the manner in which it was handled and the full implications concerned some, including Thick Of It creator Armando Iannucci.
And companies were at it too