George Osborne has reportedly been spotted in a Vietnam jungle enthusiastically firing a machine gun.
Osborne was sacked from the Cabinet by Theresa May when she took office in July having served as Chancellor since 2010.
But a video posted online by The Mirror appears to show the MP for Tatton enjoying his summer holiday as he fires the heavy weapon in Vietnam.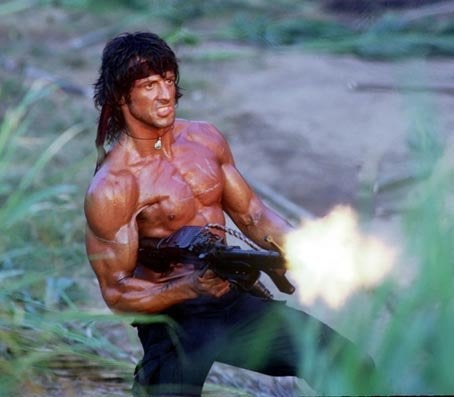 The former chancellor reportedly visited the former stronghold of the Viet Cong close to Ho Chi Minh City.
The footage has prompted some to liken the former chancellor to Sylvester Stallone's Rambo character.
One person quoted by the newspaper suggested the weapon was "one of those really, really big machine guns – the Rambo-style one".
Osborne himself seemed to approve of the comparison, tweeting: "After all these years, I finally have a front page in the Daily Mirror worth keeping."
Meanwhile, his former cabinet colleague Michael Gove has made the headlines during the break from Parliament by... growing a beard.
Related