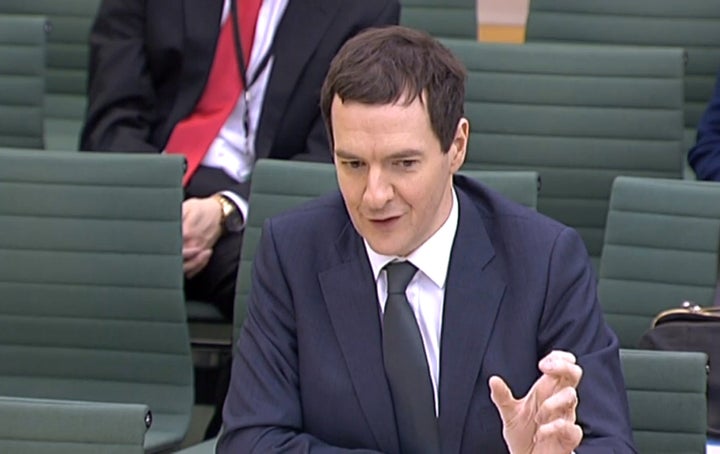 The document released shows the chancellor had a total taxable income of £198,738 - including £44,647 in the form of dividends and rental income of £33,562.
He had a net income tax bill of £72,210.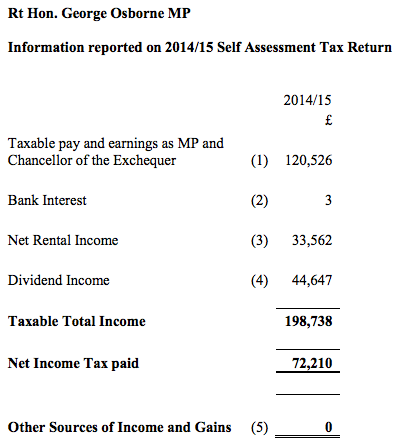 Aside from his income as an MP and chancellor of £134,565, he also earns money from renting out his London home he and his wife vacated when they moved to 11 Downing Street in 2010.
Osborne also receives dividend payments shares in Osborne and Little Group Limited, a UK resident manufacturing company of wallpapers and fabrics that was founded by his father.
He also received £3 interest on savings in a UK bank.
In the notes attached to the document prepared by accountants HW Fisher & Company, Osborne is said to have had "no other sources of income or capital gains, from either the UK or overseas and has no offshore interests in shares or anything else".
Last week David Cameron took the unprecedented step of publishing details of his tax return in the wake of revelations about an offshore fund run by his late father.
He told the Commons today there was a "strong case" for the prime minister, leader of the Opposition, chancellor an shadow chancellor to reveal their financial details as "they are the people who are, or who wish to be, responsible for the nation's finances".
Cameron, Osborne, Jeremy Corbyn and John McDonnell have all now released details about their tax returns.