George Osborne was angrily told to stop being "utterly feeble" by John Bercow in the Commons today.
Answering questions from MPs in the Commons, the chancellor took a pop at Labour's internal struggles.
"If the Labour Party wants to contribute to this important debate about how we make our economy more produce I think are going to need a better contribution," said.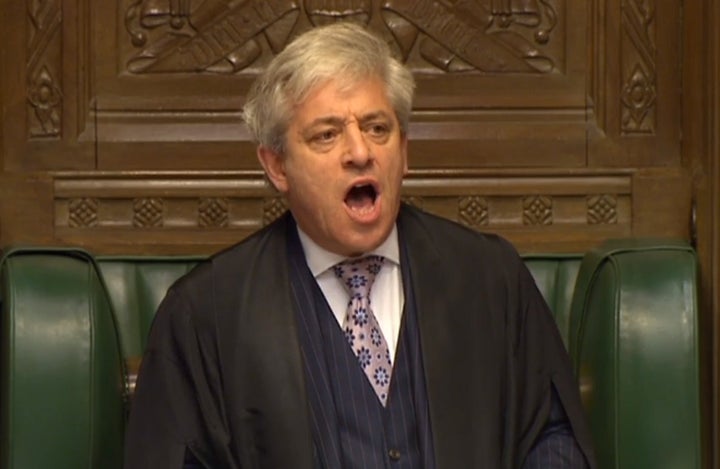 Osborne then began to read out a leaked email one Labour MP sent to the party's shadow Treasury team in which she complained the questions planned for the session were a "disgrace".
However he was cut off sharply by Bercow. "The chancellor should remain seated if that is the sum total of what he has to contribute on his feet in response to that question," the Speaker said.
"Frankly it wasn't worth the breath, utterly feeble and constitutionally improper. Learn it, it's very simple."
Osborne had been reading from an email sent by backbencher Helen Goodman to the parliamentary aide to shadow chief secretary to the Treasury Seema Malhotra
"Sorry this brief is a disgrace. This is the last treasury orals before the referendum and EU is the 16th point and doesn't appear in the main narrative. This demonstrates that the treasury team is totally out of touch with the main economic issue of the day."
Related