A ghost hunter who claims he can both hear and talk to spirits believes he has captured evidence of the afterlife in this eerie footage.
Mark Vernon recorded the spooky sighting while visiting a historic 17th-century mansion that is said to be one of Britain's most haunted houses.
And he claims he discovered the ghost within just ten minutes of arriving at East Riddlesden Hall in Keighley, West Yorkshire.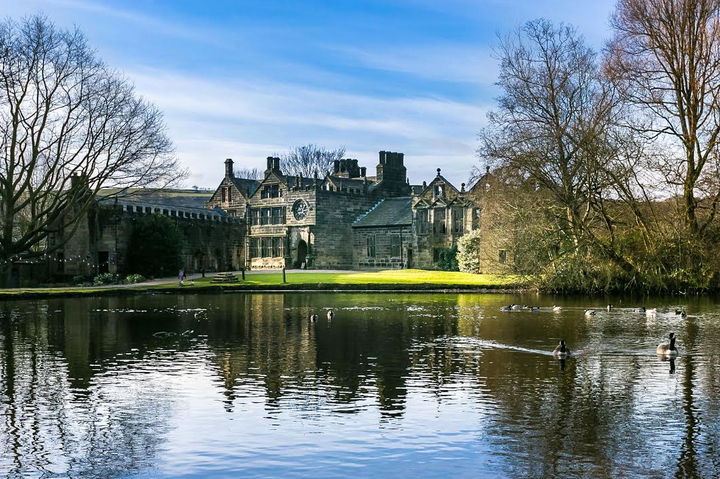 His footage shows what looks like a cloud drifting around in front of the camera.
Vernon says once he located the spectre, it then proceeded to follow him around the picturesque National Trust property.
The 50-year-old, who has been investigating the paranormal for three decades, said: "As soon as I became aware of it we started filming.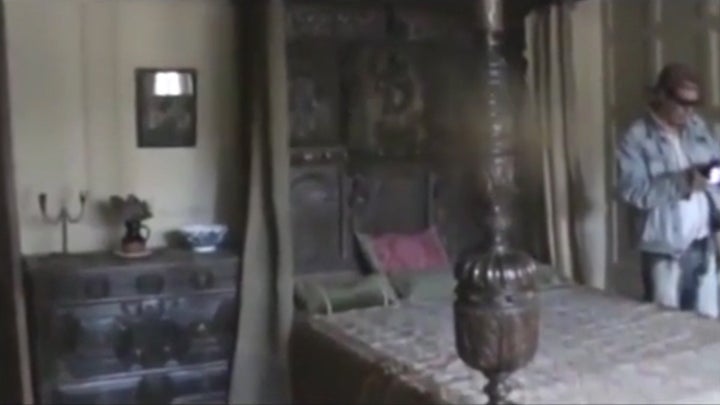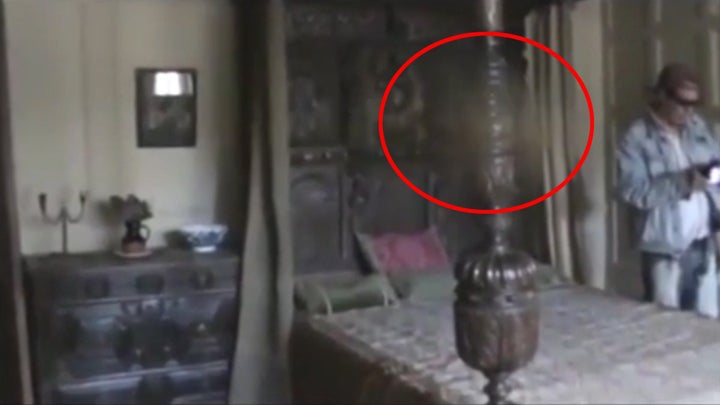 "Initial contact was made downstairs but then we caught it again when we moved upstairs.
"I can hear spirits and speak to them, so I get lots of attention from them.
"There were quite a few spirits present in the hall.
"I would love to return there and do a full nighttime investigation, but unfortunately I haven't been able to get permission to do that.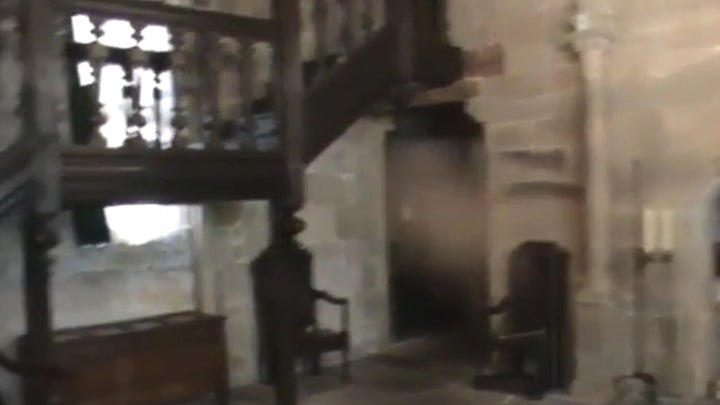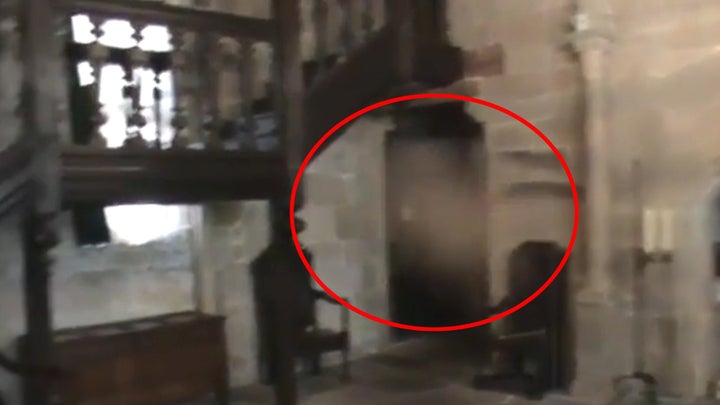 "The hall is a wonderful place and I must say the staff were extremely helpful when I visited. I was treated well."
East Riddlesden Hall's most famous ghost is the Grey Lady - whose presence reputedly stems from the Civil War, when the man of the house returned from battle to discover his wife had been having an affair.
He murdered her lover and bricked-up his wife behind a wall, condemning her to a slow death. According to legend, her ghost is said to roam the corridors seeking her lost lover.
Other reported ghostly goings-on include a cradle seen rocking on its own.
Helen Clarke, from the National Trust, said: "We do occasionally hear of sightings or strange feelings experienced by some visitors to the hall.
"There are a number of legends surrounding these ghostly sightings, including the story of the Grey Lady, but thankfully there have never been any reports of anyone ever feeling threatened by a presence."
Explaining the decision not to allow overnight ghost hunters to carry out full investigations, she said: "We felt that if there were perfectly happy ghosts or spirits that were quite contented with the rhythm of things and then groups came in to hunt them down they would probably react quite badly!"
She added: "Certainly I've never been afraid of anything here. I'm more afraid of the living who might come here onto the property at night than I am of the dead."
Vernon, from Wakefield, West Yorkshire travels the country carrying out paranormal investigations.
He said: "I don't charge people anything - it's just something I love doing and sharing.
"If a place is genuinely haunted, things will happen when I walk in and I will get something on film."