It's an innocuous enough shot – a team of linen mill girls pausing from their toil for a photograph. Dressed in their work clothes, their tools are still attached to cords around their waists.
Some of the young women are smiling, while others look a little bored. But one, sitting a little away from the others on the right of the centre row seems distracted, appearing to gaze into the distance away from the camera.
If one were to spend a moment examining this loner, one might happen across the fact THERE IS A DISEMBODIED HAND RESTING ON HER SHOULDER.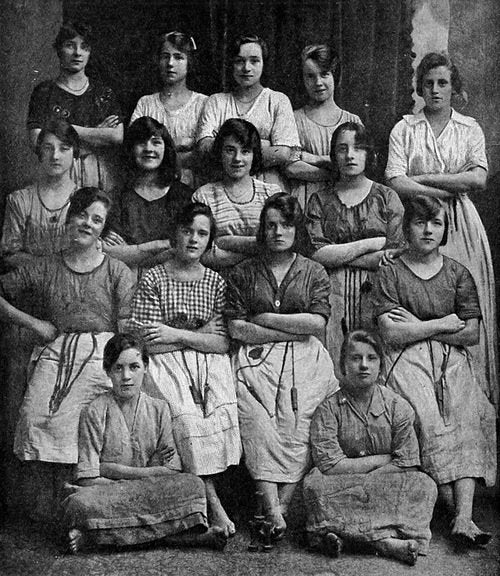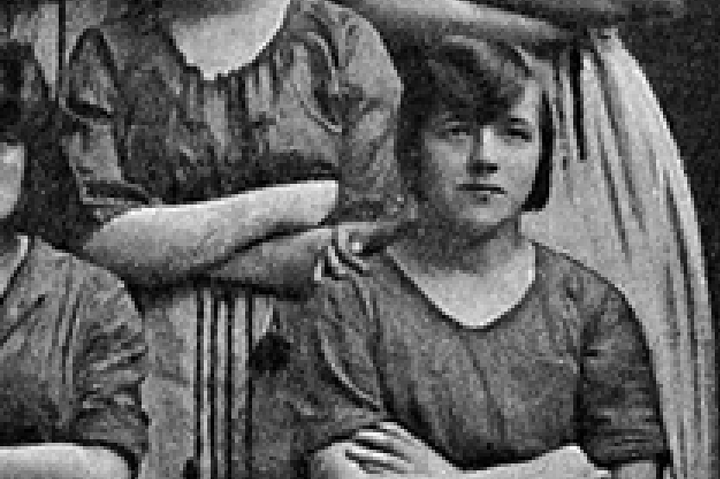 She said: "Great to see an old photo of my Granny… She was Ellen Donnelly (nee McKillop) and she is fourth on the right in the second row down.
"My dad has this photo at home… a family ghost picture!"
Related