An historic playhouse undergoing a grand refurbishment appears to have been paid a visit by a pair of otherworldly, elegantly-dressed theatre-goers.
Construction teams are working on the restoration of the Darlington Civic Theatre, an Edwardian building which is due to reopen as the Darlington Hippodrome next year.
And the works appear to be being carried out under the watchful eye of some of the theatre's more spooky guests.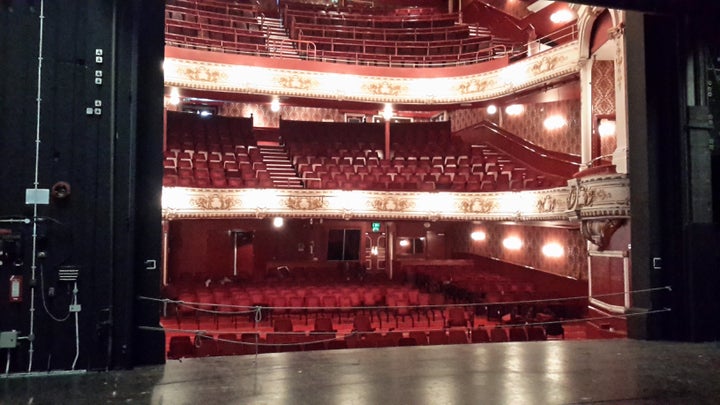 Marketing Office Julian Cound told the Huffington Post there is a history of hauntings at the theatre, which celebrated its centenary in 2007.
He said: "The pictures were taken by one of the guys on our construction team. They were flicking through the photos and pointed out the figures to me."
The theatre first opened its doors in 1907 as the New Hippodrome and Palace of Varieties under the leadership of Managing Director Signor Rino Pepi.

Signor Pepi was an internationally renowned quick change artist who soon established the theater as a premier music hall.
Sadly he died on 17 November 1927, the day his greatest theatrical coup Anna Pavlova was due to perform.
The ghost of Signor Pepi is said to have remained at the venue and is known as the theatre's "principal spirit". As well as spotting the top-hat wearing spectre, some guests even claim to have been touched by him. According to the Northern Echo, rumour has it his spirit returns to his box every time he hears the strains of The Dying Swan, Pavlova's signature ballet.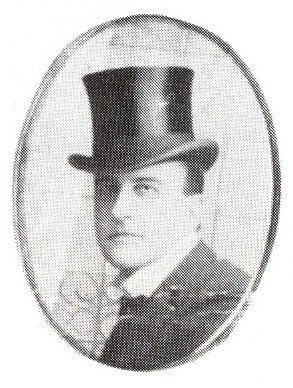 Cound added: "Another character in residence at the theatre is 'Jimmy the Flyman'. Jimmy is thought to have worked up in the rigging, responsible for moving the scenery between acts. He is believed to have died after becoming entangled in ropes.
"There is also 'The Lady' who is seen on the stage. She has been seen watching performances and rehearsals from stage left, it has usually been ballet so perhaps she was a dancer? 'Gordon', the Door Keeper still does his rounds locking up the doors and he has been seen by various visitors to the theatre.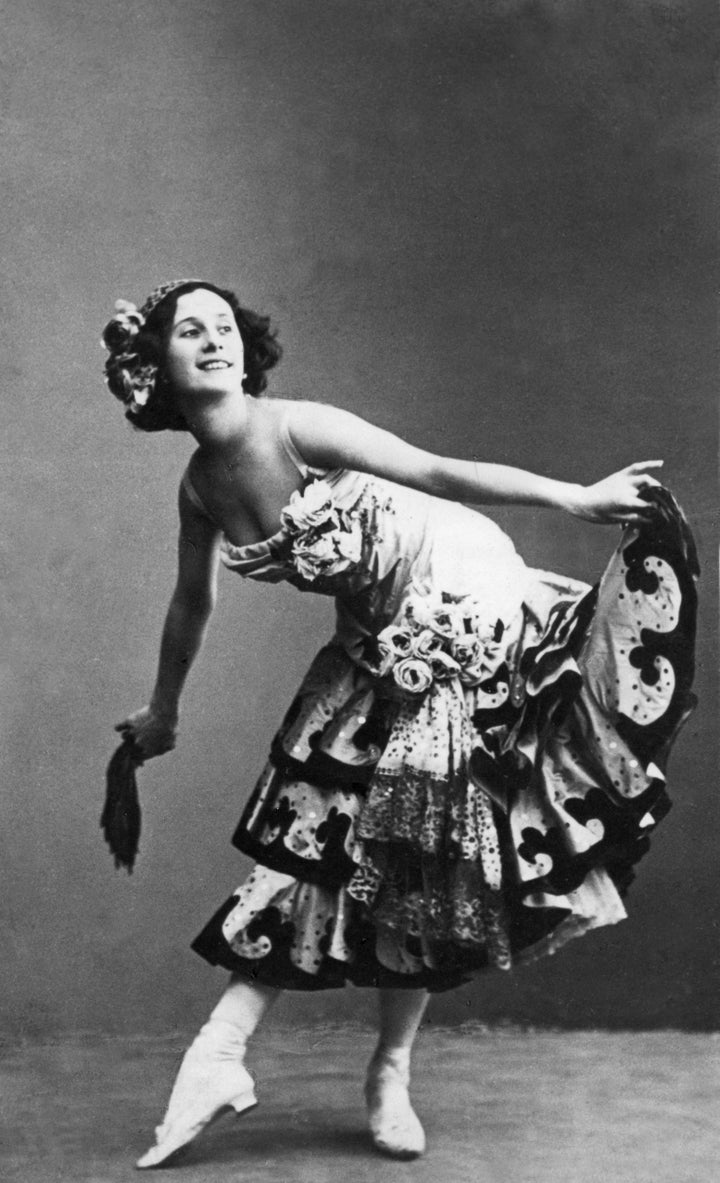 "Last but not least is the little Pekinese dog owned by Signor Pepi. This has been seen in the area where the bar used to be and also in the middle dressing room corridor. The remains of this dog were found following refurbishment in 1990 in the area where the most common sightings were made. Sightings of the little dog are always as if it was real."
The images were posted to the theatre's Facebook page, with some commenters claiming to see a ghostly figure in a top hat, accompanied by a female companion in evening dress. Could they be Signor Pepi and The Lady?
Related