Pest controller 'Lord' Dean Burr came across the beasts while carrying out an inspection in Tooting.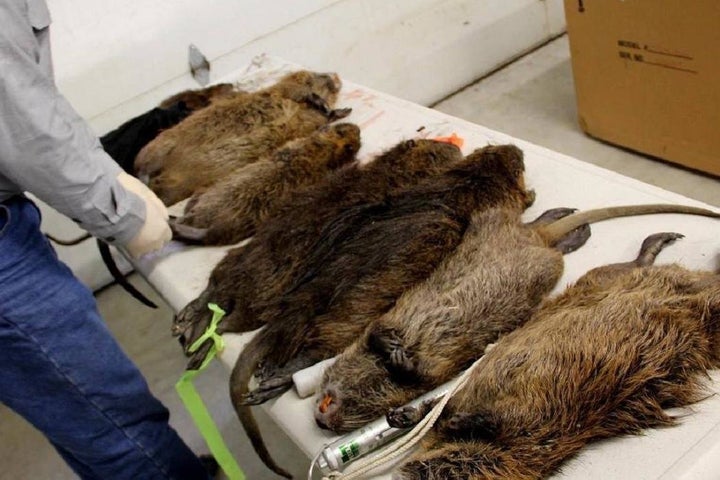 "So it's possible that these rats got so big by attacking and eating smaller rats.
"Getting six this big in one swoop is unheard of. I reckon we got the majority of the family.
"They were big, a foot to two feet long – that's the size of a cat."
He quickly snapped his friend James Green, 46, holding the giant furry mutant with an extended mechanical claw.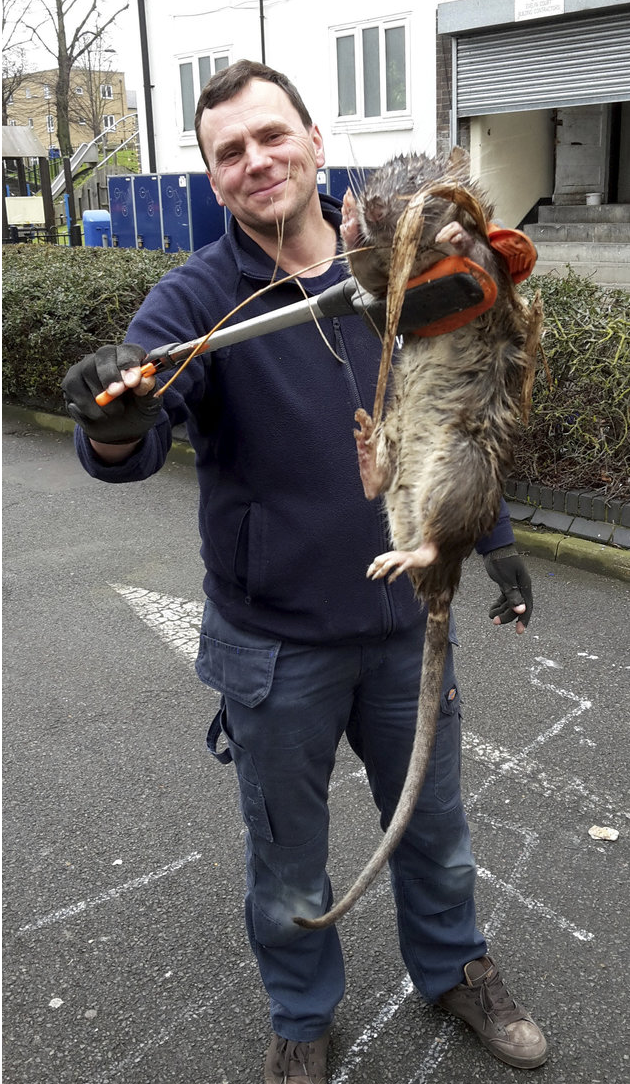 The rodent, which Smith says weighed upwards of 25lbs, was spotted lying in a bush next to a popular children's playground.
The rat, which was found dead, was discovered near where children play which backed onto a railway track near Hackney Downs, north London on Thursday.
Tony said: "This is the largest rat I've ever seen in my entire life."
Related