This year Father Christmas doesn't care if you've been naughty or nice, he just wants you to stand still.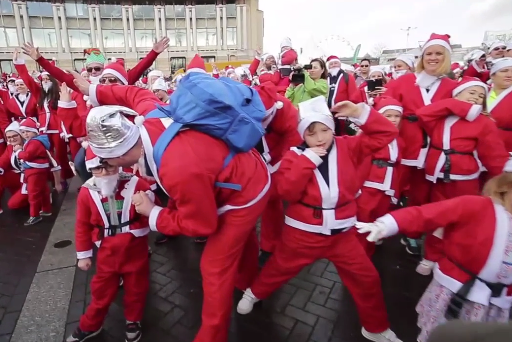 The annual fundraising event saw nearly 3000 people stood motionless in Bristol harbourside, in the centre of the city, to celebrate the good cause.
According to The Bristol Post, this year was the largest ever gathering with 2800 child and adult participants at the fun run, to mark it's 25-year anniversary.
Lots of people have taken part in the latest bizarre social media craze, the mannequin challenge, with everyone from Hillary Clinton to Adele taking part.
The idea is that people stand really still, while striking funny poses, meanwhile a camera pans around them.
We can't wait to see what 2017 brings...