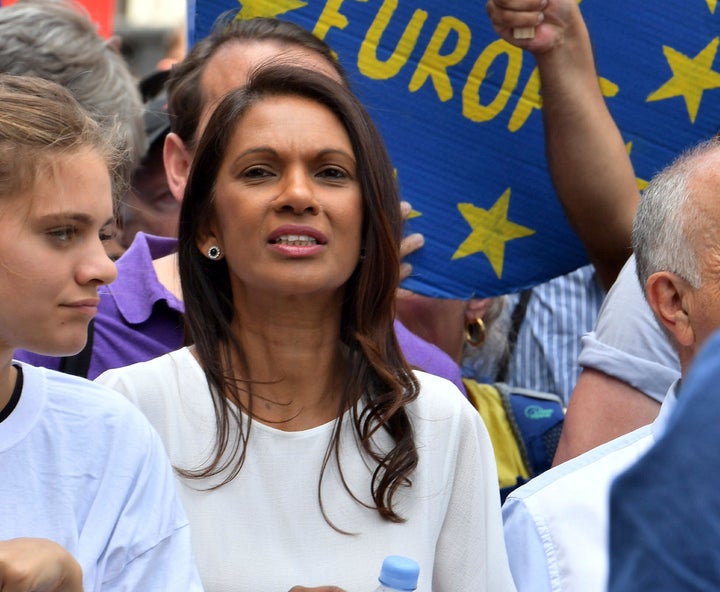 As Theresa May finally agrees a divorce bill with the EU, and rallies against a mutinous Cabinet, it is has become increasingly plain that Brexit will not deliver what was so emphatically promised.
Yet what has become obvious to me is the lack of transparent information available to the public on what any of this means in practice.
That's why in September, I launched End The Chaos to cut through the partisan noise.
I recognised two things about the Brexit debate.
First, politicians are no longer trusted by vast swathes of the public. Too many lies have been told and the currency of political debate - just like Sterling - is in freefall.
Second, many of the Remain groups are, all too often, preaching to the converted and seldom, if ever, daring to provide impartial information or venture to areas that voted Leave.
A lot of them also have longer term political agendas, which I believe should be put on the back burner until the crisis that is Brexit is sorted out.
As a transparency campaigner for over a decade, in my experience the best ideas are the ones that offer impact.
My vision for End The Chaos was that we would be an organisation that would tell it to people straight about Brexit, so people can make informed choices; rather than telling them what to choose.
We launched in Dover and then went to Newry on the Irish Border, and plan to go back to Dublin early next month to listen to what people are feeling, worrying about and want to know more about.
I travelled, too, around the country throughout the summer. I wanted to get the message out that we were emphatically not going to be just another London-centric outfit.
My small but experienced team and I have never had a vast amount of money behind us – honestly, I wish it were true as the Daily Express keeps saying that George Soros is bankrolling us – but on our cheap and cheerful easyJet flights and second class rail trips we have undertaken, we have garnered interest, headlines and helped to set the agenda, both in the UK and Europe.
From the start, I didn't want to hear the sound of my own voice - as so many politicians do - but the voices of nurses, doctors, businessmen and women, trading standards staff, the young, the retired, the out of work, parents and grandparents. I wanted to hear all of them in person, and, more than that, to provide a forum for them and indeed everyone who was going to be affected by Brexit.
We published learned reports from academics and experts, and, to my delight, I have heard we have even become a respected and recognised resource for MPs' offices wanting the facts - spelt out simply and clearly - about Brexit and related effects.
When we launched in Dover – which voted strongly in favour of Leave – no doubt well-meaning friends asked me if I should make it an invitation-only event and organise for security to be on hand in case anyone tried to disrupt the meeting.
I told them the whole point of the campaign is that we address everyone – those who voted Leave, those who voted Remain and those who didn't vote at all.
The event went off, as it happened, without a single voice being raised against us. Even those who may well have voted Leave wanted only to know what Brexit was going to do to their community which - being so close to the port - is going to be very much on the front line.
People who voted Leave did so because they believed it would bring in change that would benefit them and their families – they have every right to be listened to and to be spoken to frankly and honestly.
I think they are as bored to tears by the politics as I am. Untainted facts matter more than ugly lies. We just want the truth now.