The world's tallest land mammal, the giraffe, has experienced a "devastating decline" in recent years as global populations have dropped 40% since 1985.
The shocking statistics were released in the latest 'Red List' update, that showed numbers have dropped from 151,702 individuals to 97,562 in just three decades.
This sharp decline has seen it be recategorised, moving from 'least concern' to 'vulnerable' as conservationists acknowledge the animal is being driven off the face of the planet.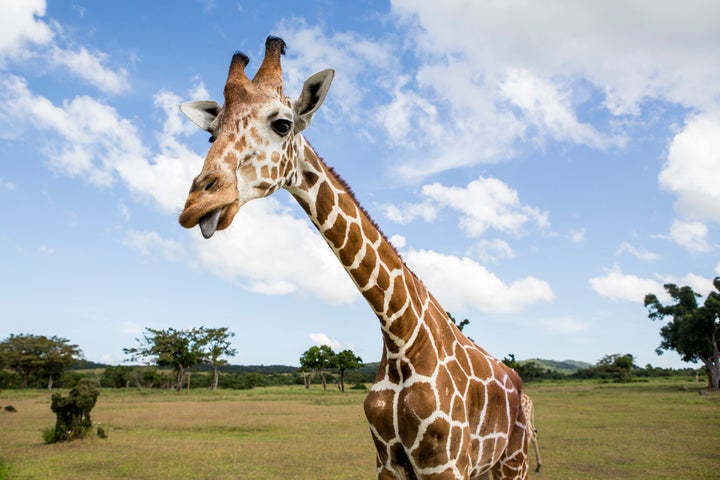 Julian Fennessy, co-chair of the IUCN SSC Giraffe Specialist Group said: "Whilst giraffes are commonly seen on safari, in the media and in zoos, people – including conservationists – are unaware that these majestic animals are undergoing a silent extinction.
"As one of the world's most iconic animals, it is timely that we stick our neck out for the giraffe before it is too late."
The species is widespread in southern and eastern Africa, and has been affected by the growing human population, and the subsequent habitat loss.
There has also been an expansion of agriculture and mining that is destroying grazing lands. Not only that, but increases in civil unrest between human populations and illegal hunting has been the nail in the coffin.
Of the nine subspecies of giraffe, five have decreasing populations, one is stable, and the other three are increasing, for now.
The update, given this week at a UN biodiversity conference in Mexico, didn't only address the plight of the giraffe – the list now includes 85,604 species, of which, 24,307 are threatened with extinction.
That is almost 30% of all animal species that could be wiped from earth, and future generations will never get to experience.
In fact, the scale of the problem is so large, that IUCN Director General Inger Andersen says many are "slipping away" before scientists even have a chance to record their existence.
"The scale of the global extinction crisis may be even greater than we thought. Governments gathered at the UN biodiversity summit in Cancun have the immense responsibility to step up their efforts to protect our planet's biodiversity – not just for its own sake but for human imperatives such as food security and sustainable development," says Andersen.