A girl learned an important lesson about wild animals when she tried to befriend a lion she visited at the zoo.
A video of the encounter shows the girl kissing the glass between her and the lion.
Initially the large animal stares back at her barely moving while she stares at him and talks to her mum.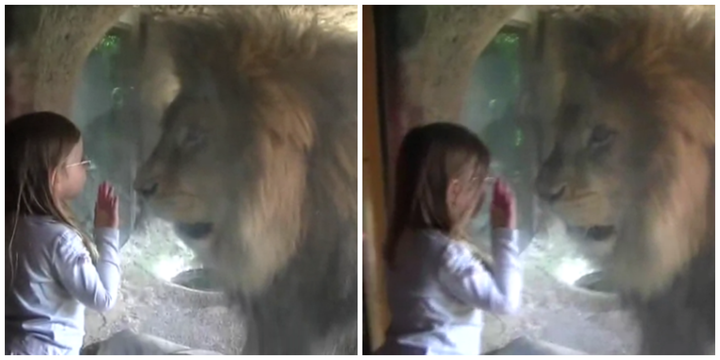 The girl then leans in forward and kisses the glass between her and the lion.
But as she does, the lion rises up on his back two legs and starts viciously scratching the glass.
Although the girl initially jolts backwards as the lion jumped up, she is far from petrified and stays stood in front of him with her hands pressed against the glass.
"I'd have run away screaming."
Watch the whole encounter below.